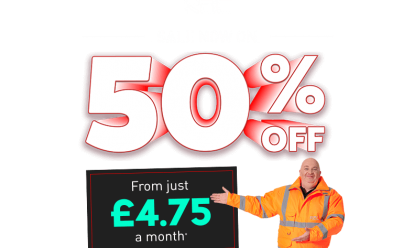 Get covered in our half price Breakdown Cover sale from just £4.75 a month.* We're the UK's best breakdown provider as voted by Auto Express drivers 2021.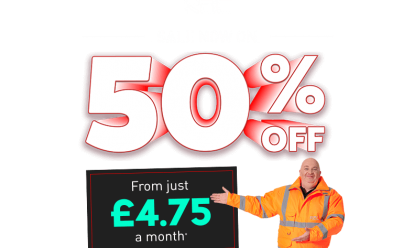 By Andy Enright
Introduction
Honda is a company that likes to impress with its engineering. It frequently succeeds too. Many remember the original Insight from 1999 and its feisty little duel with Toyota 's Prius for supremacy in the fledgling hybrid market. The Prius went on to sell millions and the weird little Honda became a bit of a collector's car. Then Honda did something that was very un-Honda. They followed rather than led and the second generation Insight could well have been a Prius in Honda clothing. Sales were pretty good this time round but does a second generation Insight make an insightful used purchase? We run the rule over the Honda hybrid here.
Models
5dr hatch (1.3 petrol/electric hybrid [ES, ES-T, SE, EX])
History
The second generation Insight was first sold in Japan. It came into the UK in March 2009 and immediately started to outsell the incumbent champ, the Toyota Prius, largely because it was so much cheaper. The version we're specifically looking at here is the 2010-and-on model. This was more suited to British roads, as it had a custom suspension tune for the job, the early cars not riding very well at all.
A new, top-of-the-range EX model, featuring black leather upholstery and DVD Sat Nav and hands-free telephone, was also added in 2010. As well as the upgrades to suspension, Honda then also added rear parking sensors to ES-model Insights and above, and updated the trim to smarten the interior. Dashboard and seat colours were also changed to give a more uniform finish and some plastics were improved. Chrome rings now surrounded the air vents in the cabin and the doors were given a silver garnish finish.
The next set of updates appeared at the tail end of 2011, with CO2 emissions shaved to 96g/km, this achieved through enhanced aerodynamics and powertrain efficiency. Reduced engine friction, changes to the CVT transmission and improved air conditioning all contributed to lower fuel consumption. The Insight also got a refresh of the exterior design, including a new front grille. At the back, visibility was increased through the introduction of a slimmer spoiler and a modified tailgate garnish, plus a reduction in the size of the wiper motor. Adjustments were also made to the engine and suspension for another improvement to ride comfort and stability, while interior quality was enhanced. During 2014, all hybrid Honda models were quietly deleted from sale ahead of the next generation of petrol/electric models.
What You Get
This MK2 five-door Insight is a massively less challenging vehicle to look at than the original oddball coupe but Toyota might be less enamoured with the shape than the rest of us because of the resemblance it bears to the Prius. Honda stuck with a hatchback design to ensure the car's compatibility with European tastes and despite being a little hefty around the hindquarters, it's a sleek and mildly futuristic shape.
The design refresh visited on the car after its launch gave it a smarter front grille that more closely resembled that of the 9th generation Civic, Honda's more conventional family hatchback offering. Go for one of these updated variants and you'll find that at the back, there's a slimmer spoiler and a smaller rear wiper motor. Whatever version you go for, you'll find once inside that the dash has the chunky buttons and slightly cluttered feel of the Accord, though initial concern that you'll need a few hours with the owner's manual before you can change the radio station should quickly subside as the controls prove intuitive to use.
The five-door body style of the Insight opens up the possibility of using it as family transport. Head room in the back seats is restricted by that aerodynamic roof line but otherwise space is plentiful. Despite the presence of the batteries, the boot is a generous 408-litres and the rear seats can fold to increase that capacity. Compared to conventional family hatchback models, the car can hold its own.
It's all very well plumbing advanced hybrid power trains into high end cars which sell to a small number of wealthy customers but to have a significant impact on the problem of global vehicle emissions, clean vehicles are going to have to become much more commonplace. That means becoming more affordable and that was Honda's thinking with the Insight. Designed to slot in to the market beneath the brand's existing Civic IMA hybrid and its Toyota Prius arch-rival, the Insight when new was always priced at equivalent levels to conventional family hatchbacks.
What You Pay
Please contact us for an exact up-to-date valuation.
What to Look For
Honda's Insight has a virtually peerless reliability record. Both What Car? and Which magazines awarded it the top spot in its class in their reliability surveys and owners are effusive about its sheer bombproof nature. There's actually very little to go wrong in the transmission and the electrics hold up very well. That means you can generally buy with confidence. The Insight isn't hard on tyres or other consumables, so just look out for kerb rash on the alloy wheels and supermarket car park dints in the bodywork. Don't be put off higher mileage cars either. Just about the only thing that does give out after serious mileage is the driver's seat cushion.
Replacement Parts
(approx based on a 2013 Insight) A headlamp for your Insight will set you back around £160 while an air conditioning compressor is £300. A starter motor is £120 while a set of front brake pads will set you back £50 a pair.
On the Road
With just 87bhp, a CVT automatic gearbox and a leisurely 0-60mph sprint of 12.5s, owners can attempt to drive as fast as they like but their efforts are likely to be thwarted. Eventually, drivers should get the aggression out of their systems and settle into the Insight's way of doing things. The central instrument read out is the key to all this. Drive in a relaxed manner, tickling the throttle underfoot like it were a giant over-ripe strawberry, and the dash glows in a calming green light. Get a bit over enthusiastic and the green hue fades, eventually turning blue if you're really getting carried away. At this point, you can picture the family of polar bears falling through the hole you've just made in the ice cap. Maintain a green approach and a little plant symbol illuminates on the Insight's display as a reward. It's possible to get up to five of these sprouts lit but you might need to fit a sail to achieve this. At the end of your journey, the car will give you an average rating to show how eco-friendly you've been.The model doesn't rely completely on sedating its drivers into an on-going battle of environmental one-upmanship against themselves. It also has Honda's clever IMA petrol/electric drivetrain to fall back on. The engine is a 1.3-litre unit based on the one in the Civic Hybrid and featuring a series of neat innovations. During deceleration, the cylinders are closed off by the VCM (Variable Cylinder Management) system to boost efficiency and numerous modifications have been made to reduce friction inside the engine. The petrol unit might only have 87bhp but it is assisted by a 14bhp electric motor driven by power from a bank of nickel hydride batteries under the boot floor. These are recharged by energy reclaimed from the wheels when braking or coasting.
Overall
The Honda Insight never did quite as well as it initially promised. Despite a perky start, it soon became apparent that there were any number of turbodiesel hatchbacks that could improve on the 61mpg fuel economy figure of the Honda and deliver better performance and a sharper steer while they were at it. That doesn't mean that you should dismiss it out of hand as a used proposition. Quite the opposite, in fact.
The Insight is one of those cars that, if anything, makes more sense when used. It's more reliable than a typical turbodiesel, servicing costs are low and residual values have fallen off a bit of a cliff which makes it a real bargain. If you want a reliable and presentable hatch for city use and like the look of a hybrid, the Insight makes all kinds of sense.