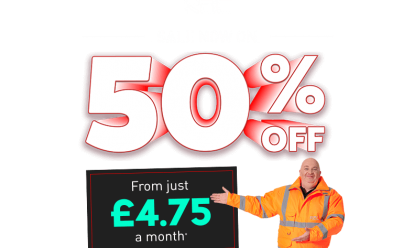 Get covered in our half price Breakdown Cover sale from just £4.75 a month.* We're the UK's best breakdown provider as voted by Auto Express drivers 2021.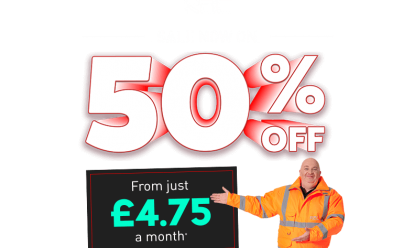 By Jonathan Crouch
Introduction
The ultimate Mercedes SL 'R231'-series model wasn't the most powerful V12 one. It was this model, the SL 63 AMG, later re-named the Mercedes-AMG SL 63. More than just a very powerful sporting luxury convertible, it aimed to snare supercar buyers too and seemed at launch to have the engine, the looks and the technology to do it. How does it fare as a used buy?
Models
2dr Cabriolet (4.0, 6.0 petrol]
History
Can a machine designed first and foremost to be a luxury sports car, if appropriately powered and fettled, really take itself to the next level and transform itself into a fully-fledged six-figure supercar? Back in 2012, the evidence of recent years suggested not. With the arguable exception of Porsche's 911, we found in that period that a more powerful, stiffer, tauter version of a luxury sports car remained exactly that. Desirable, yes, but you wouldn't seriously consider one as a credible alternative to an Aston Martin, a Ferrari or even a Maserati. Even though models from these famous brands wouldn't reel in the horizon any faster than powerful luxury sports car contenders of the period like BMW's M6, Jaguar's XKR-S or indeed, the model we're going to look at here, Mercedes' SL 63 AMG.
With this 'R231'-series SL 63 though, Mercedes assured us that things were changing. Prior to its launch in 2012, the success of the SLS AMG gullwing model had proved the Stuttgart brand's supercar credentials beyond doubt and many of the same engineers who created it reckoned that this car was every bit as good, virtually as fast, 35% cheaper to buy and far less expensive to run. They were also adamant about the fact that this model's parentage, based on an 'ordinary' SL, was no disadvantage. After all, the sixth generation version of this iconic model line featured a more dynamic set of underpinnings than any we'd seen in an SL since the Fifties. Matched here to a new twin-turbocharged 5.5-litre V8 engine that not only delivered more power but sounded just as good as anything from Maranello.
In 2016, this model got a far-reaching update, at which point it was re-named the Mercedes-AMG SL 63, in line with new Mercedes policy. Production finally finished in 2019, with the last examples sold in early 2020. This car was ultimately replaced by a Mercedes-AMG 'R232'-series model in late 2021.
What You Get
This 'R231'-series SL 63 AMG model's more athletic stance is undeniably purposeful. The central feature is a twin-blade grille in high-sheen chrome, with the three-pointed star mounted on two blade-like louvres profiled like an aircraft wing. Below the twin-blade grille, there's a stylised 'A' - a characteristic feature of AMG models - plus a fine black fin at the lower edge of the opening which channels air over the cooling modules. Moving down the side of the car, there are AMG side sill panels and "V8 BITURBO" logos on the vent grilles with fins in silver chrome. At the rear, you'll spy an AMG spoiler lip, four chromed tailpipes for the sports exhaust system and a diffuser-style rear apron with a body-coloured insert.
But it's what you can't see that's important here. 'SL' may stand for 'Sport Leicht' but historically, this model has always been something of a sporting heavy hitter, big in bulk and to compensate, well provided for in power. It was a combination hardly in keeping with these eco-conscious times and when early development suggested that despite the engineers' best efforts, this sixth generation 'R231' model would be even lardier, the Stuttgart board took a deep breath and decided to turn the clock back. The very first SL in 1952 was made from aluminium: so too, would be this sixth generation version. That, they knew, would make it expensive for the Bremen factory to build. But a weight saving for this AMG model of up to 170kg would also make it a lot less costly for owners to run.
Of course, this car could have been a lot lighter still if the designers had dispensed with the bulky electrically operated Vario metal folding roof that by 2012, only Mercedes was still providing in this segment. It eats into boot space and makes it impossible for this car to offer the pair of occasional rear seats you'll find in competitors from Jaguar, BMW and Porsche but it's also one of the things that most appeals about this car to city-based buyers. The mechanism is still slower than a fabric hood would be and, unlike a rag top, has the disadvantage that it can't be operated at slow speeds on the move. However, it was speeded up with this generation model to raise or lower the elaborate metal panels in a respectably rapid 20 seconds.
Of course, in our miserable climate, you'll be travelling top-up rather a lot of the time but at least when you are, there'll be more of a light and airy feeling if you get yourself a car whose original owner ticked the box to specify the roof either in panoramic glass form with a draw-across blind or with what Mercedes calls 'MAGIC SKY CONTROL'. It's a neat touch that uses electro-reactive particles to switch the roof panel from light to dark at the press of a button. Which means that roof-up motoring can be a little more pleasant. Roof-down progress can also be more comfortable if you get a car whose original owner specified the neat AIRSCARF neck-level heating system that'll make you more tempted to travel alfresco on chilly mornings
Some things didn't change here though. In period, this remained the most spacious car in its class for front seat occupants, thanks to the fact that this current generation model grew by 50mm in length and 57mm in width. The result is the most un-sportscar-like feeling of being able to spread out a little within the beautifully-finished cabin. For the cabin, influences were drawn from the world of aviation, with gorgeous jet-turbine-style air vents dominating a wing-shaped dash with a centre console modelled on the flight deck of an aircraft.
Buyers of this top sporting model get AMG sports seats in single tone or two-tone Nappa leather, AMG carbonfibre trim, AMG illuminated door sill panels, an AMG performance steering wheel with logo in the lower metal insert, AMG instruments with a TFT colour monitor and an AMG start-up display with RACETIMER mode.
To your left, the dash is dominated by the huge COMMAND infotainment display screen the controller for which is down near the small but exquisitely-styled DIRECT SELECT gearshift lever. The only change we wouldn't have made over the previous design was the addition of an electrically-operated parking brake. Still, that freed up more cabin storage space. Talking of which, the fact that there's only room for two people inside does at least free up room for a lockable box behind the passenger seat for keeping valuables away from prying eyes.
What You Pay
Please contact us for an exact up-to-date valuation.
What to Look For
Overall, it turns out that this 'R231'-series MK6 SL is one of the more reliable sports cars out there. The issues that do arise tend to be more related to electronic gremlins than the engine. Obviously buy with care - there are a lot of electrical features that could go wrong and you need to make sure that all the powered seat systems work properly and infotainment screen and instrument displays function as they should. Obviously, check the powered roof for water leaks - maybe with a trip to the local car wash. And insist on a fully stamped-up dealer history and inspect the big alloy wheels for scuffs that could require a price reduction. We haven't heard of any issues with the optional 'ABC' 'Active Body Control' suspension system but of course it'll cost a lot to put right if it goes wrong, so you might want to target a car with the standard suspension set-up instead.
There were a number of recalls for this model that you should be aware of. For the rear suspension mounting (models built in April 2019), the passenger door lock (for models built between October 2017 to April 2018) and the passenger airbag (models made between March and November 2018).
Replacement Parts
(approx based on a 2017 SL 63 - Ex Vat) An air filter is around £40. An oil filter is around £24. Front brake pads sit in the £167 bracket for a set (for rears it's around £283-£342). An outer tail lamp is around £337-£351. A pollen filter is around £17-£60.
On the Road
What would sell this car to you? The sound possibly, a mixture of NASCAR V8, Vulcan bomber and American muscle car all rolled into one glorious burbling roar. Despite the retention of the '63' part of the SL AMG badge for this 'R231'-series model, there was no longer the same 6.2-litre V8 under the bonnet that featured in this car's 'R230'-series predecessor, the unit indeed that at the time of this model's launch in 2012 you could still find in Mercedes' SLS AMG gullwing model. For this 'R231'-seres SL AMG though, a more efficient twin-turbocharged 5.5-litre V8 took that bigger engine's place, a powerplant that though smaller offered a fair bit more grunt, power creeping up from 525 to 544bhp. Or more than that with cars featuring the extra cost AMG Performance Package that teased peak power up to 572bhp and pushed torque up from 800 to 900Nm. This extra cost feature also dealt with the pesky 155mph speed limit put in by Mercedes to satisfy the green lobby, so with that Package fitted, if you've a handy runway or autobahn nearby, you'll be able to take this car up to 186mph flat out. A limited-slip differential and red brake calipers were also part of this rather serious Package. The facelift post-2016-era Mercedes-AMG SL 63 model got a power hike to 585bhp in standard form.
We're not sure we'd want to be going that fast if we were travelling with the roof down, but the engineers did claim that up to 125mph, cabin occupants would remain unruffled and easily able to converse, something we verified for ourselves in this car when lapping the Goodwood race track. When you do want to operate the Vario top, it's slightly annoying that, in contrast to rag top rivals, you have to stop before the mechanism will work. Still, the process only takes 20s and once all the panels have slotted Swiss army knife-style into place, there's the folding hard-top advantage of greater roof-up refinement than a fabric convertible from this period could provide, something further aided by the fitment of acoustic film in the laminated windscreen.
It's a great engine, this 5.5-litre V8 - and not only from an aural perspective. Whereas the older 6.2-litre unit needed to be revved a bit to give of its best, the twin turbos here serve up instant urge at almost any engine speed. So exactly how fast are we talking? Well, get this car on a really grippy surface in perfect conditions and you may just replicate the quoted 4.3s 0-62mph sprint time. On paper, that's around half a second slower than either the top SL, the 6.0-litre V12-powered SL65 AMG, or the SLS AMG model from this period. In practice, take it from us: there's nothing in it. True, a Porsche 911 Turbo, an Audi R8 V10 or a Ferrari California from this time would be slightly quicker - but not much. And anyway, we'd trade a few tenths for that glorious AMG roar.
All those braked horses get translated onto the tarmac here via a more effective transmission too. The rather slothful 7G-Tronic auto gearbox used in the previous generation 'R230' version of this car was replaced by a quicker-thinking 'Speedshift' MCT 7-speed set-up that had been breathed on by AMG engineers for rifle shot-quick changes that nevertheless still don't feel quite as sharp as those in rival supercars, however quick you try to be with these wheel-mounted gearshift paddles. Something else the engineers at Afalterbach needed to work more on here was the electro-mechanical speed-sensitive power steering. We'd agree that it's better than the rack in the previous generation model, but in a class that features steering systems as good as that you'll find in Porsche's 911, simply being 'better' simply isn't enough.
Still, if you're graduating to this car from a previous generation SL AMG model, it'll feel very responsive indeed - in terms of chassis dynamics as well as steering feel. And the reason isn't only down to the 170kg weight saving brought about by the aluminium underpinnings of this sixth 'R231' generation SL. There were some fundamental changes to the engineering of this car too, primarily a wider track that gave greater stability, Torque Vectoring Brakes for tighter corner turn-in and the fitment of an AMG-specific three-stage ESP stability control system which offered a 'SPORT Handling' mode for particularly keen drivers.
Arguably more important than all of that though, was the standard inclusion for this car of an improved version of Mercedes' ABC Active Body Control system. It uses sensors to measure the movement of the wheels and the forces acting on them before 'actively' moving the wheels up and down to compensate for body movements. Which means that the car doesn't pitch and roll, with roll stiffness varied front and rear according to your speed. And the system's able to alter its settings when you select either 'Sport', 'Comfort' or 'AMG' driving modes from a centre console button. Active Body Control automatically lowers the car at speed to bring down its centre of gravity and the set-up can be raised for greater ground clearance over rough roads. In other words, it's very advanced indeed.
Overall
So, is this really a supercar? Or merely a sporting luxury convertible with a very powerful engine? You'll find plenty in this exalted marketplace with opinions either way. What's not up for debate is the fact that this SL 63 brought Mercedes' SL line closer to supercar status than any model before it. Not only does it have the right kind of raw power but it can also handle it too, thanks to lithe aluminium underpinnings, Active Body Control and sharper responses than many will expect from a car of this kind - and especially from something with an AMG badge.
But perhaps we shouldn't be surprised. AMG means something very different these days, a Mercedes tuning division that in this period had already been lauded for its work on C 63 and SLS models that shocked established players in their respective sectors. This SL 63 AMG did the same. Quick, beautifully engineered and efficient, it can perform a dual role like few other big roadsters from this time, chasing Ferraris one minute, then settling back into a French Riviera cruise the next. It was certainly good enough to make potential Mercedes SLS AMG Roadster buyers in this period question the need for spending nearly £70,000 more. But will it make Ferrari and Aston Martin people on the used market feel the same? That of course will be the acid test.