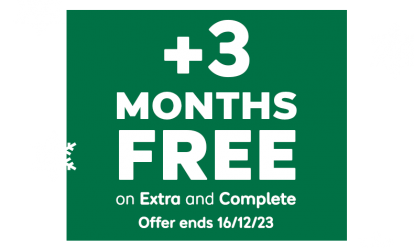 With 12 months of cover, new customers get an extra 3 months for free*.
*Added after 12 months, excludes Basic cover. New customers only. Ends 16/12/23, 7am.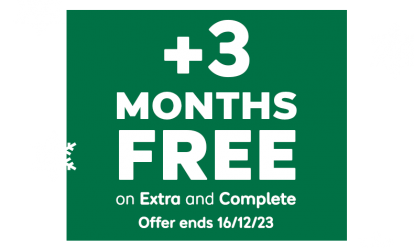 By Steve Walker
Introduction
There's a fine line to be trodden by convertible cars and for my money, the Audi A4 Cabriolet stands astride it like a colossus in a designer frock. On one side of the Audi, you have family hatchbacks and superminis with their roofs scythed off. They're cheap and reasonably cheerful but hardly the last word in elegance. On the other, are the real show-off machines. The sky's the limit on price and luxury with these but they're only likely to collect jealous sneers and the occasional hurled drinks container on the average British high street. The A4 Cabriolet manages to appear cool, yet classless, a neat trick that makes it a desirable used proposition and not just for image-conscious ladies of a certain age.
Models
Models Covered: 2dr (1.8T, 2.0T, 3.2, 4.2 petrol, 2.0 TDi, 3.0 TDi diesel [Standard, SE, S-Line, S4, RS4])
History
This A4 Cabriolet is more of an update of the model that debuted in 2001 than an all-new car in its own right. Launched in 2005, it did, however, feature a host of revisions that dramatically improved its competitiveness against the BMW 3-Series Convertible, Mercedes CLK and Saab 9-3 Convertible.
The A4 Cab already had the core appeal to give these rivals a run for their money but it was based more on style than superior quality or ability. Post-2005, Audi's four-seat drop-top was a much more rounded proposition than in the past and there was no longer any need to remind prospective customers that Princess Diana used to drive one. This version spoke much more vocally for itself.
The engine range kicked off with 1.8 and 2.0-litre four-cylinder turbocharged petrol engines, the 2.0-litre version being a modern direct injection unit. Above that came the 3.2-litre V6 and the 4.2-litre V8 from the S4 Cabriolet model. Diesel played a larger role in the range than in any previous Audi convertible, with 2.0-litre and 3.0-litre TDI variants offered. Standard, Sport and S Line trim levels were offered, with the more powerful cars offered with quattro all-wheel-drive.
It wasn't until 2006 that the mighty RS4 Cabriolet arrived with a 414bhp version of that V8 petrol engine and all sorts of other performance modifications. It was testament to the standard car's improved handling and body control that Audi believed an RS version would stand up to scrutiny against the likes of the BMW M3 Convertible. The arrival of the A5 Cabriolet in 2009 finally spelt the end for this A4 version.
What You Get
This A4 Cabriolet can be distinguished from its predecessor by its single-frame grille and more shapely headlamps but a subtle redesign of the rear lights altered the rear view too. Audi continued with a soft top roof, arguing that the engineering compromises required to fit a folding hard top would force designers into all sorts of other knock-on issues regarding weight and packaging. The electro-hydraulically operated hood features a heated glass window and there was the option of a special acoustic hood with fabrics of greater density to further insulate the driver from wind noise. It makes the Cabriolet virtually as quiet as saloon with the roof up and is worth seeking out on the used market.
Complaints about the rather stiff ride of the old model were taken on board and this Cabriolet features a modified four-link front suspension and trapezoidal-link rear suspension with extensive modifications to the shock absorbers, mountings and track rods utilising lessons learned from the development of the A6 and the S4 quattro models. The steering was also improved to offer more feel with Servotronic speed-sensitive power steering offered as an option on all but the entry level 1.8-litre model.
Audi sells a good few cars on the quality of its interiors and the A4 Cabriolet's cabin isn't going to disappoint anyone unless they plan on carrying adults comfortably in the back. Get inside and there's the reassuring feel of solid build quality, with soft touch finishes and excellent ergonomics. The mark of a great car is its depth of engineering - how long and hard its designers have thought about how it's going to be used. The A4 impresses in this regard.
What You Pay
Please fill in the form here for an exact up-to-date information.
What to Look For
There are no particular problem areas with any of the Audi Cabriolets. Audi's extensive corrosion proofing and excellent build quality ensure that all the cars are long-lasting even in the roof department. Check any car for a full service history, of course, and don't forget to make sure the fabric hood is undamaged, waterproof and fits as it should. The interior may be slightly sun-damaged, especially models with leather trim, so have a good look around the top of the dashboard and seats.
Replacement Parts
(approx based on a 2006 A4 Cabriolet 1.8T) A clutch assembly kit will be around £250 and an exhaust system (without catalyst) will be about £300. An alternator should be close to £150 and while Front brake pads are around £75, rear brake pads will be £50 ish.
On the Road
This time round, the A4 Cabriolet was more polished, tauter and fitted with some serious firepower under the bonnet. The 1.8-litre turbocharged four-cylinder engine has the least to be said for it, its 163bhp output marking the entry-level point in the range. There's a big step up to the next model in the line-up which uses the same multi award winning 197bhp 2.0 TFSI engine as the Golf GTI of its day. The other petrol engines available include the 3.2-litre V6 FSI good for 252bhp and the 339bhp V8 in the S4 but the flagship is the 414bhp RS4.
Perhaps the most interesting option is the 231bhp 3.0-litre V6 TDI engine, a diesel unit with some serious muscle, but oil-burning fans could also get a 139bhp 2.0 TDI unit which was more affordable. The concept of a diesel-powered convertible still took a bit of getting used to in 2005. Motorists were only just coming to terms with diesel engines being reasonably refined and cleanly. These A4 Cabriolets did much to dispel the myth with their large, languid torque outputs providing the kind of relaxed driving experience that many people look for in an open-topped car.
Should the manual Cabriolet prove a little labour intensive for urban boulevarding, Audi's advanced Multitronic CVT gearbox was also available. There's very little loss in performance over the manual (around 5mph off the top speed) and no difference at all either at the pumps or in terms of emissions. A more conventional Tiptronic gearbox was also offered as an automatic option on the sportier models.
Fuel economy spans a vast range from the positively angelic 44.1mpg figure of the 2.0-litre TDI diesel to the decidedly demonic 20.5mpg of the S4 drop top (the RS4 is no worse). Likewise, emissions span a vast range from 172 to 331g/km. A median point in the range such as the 2.0TFSI petrol model emits 199g/km. Likewise insurance ranges from Group 15 for the smaller engines through Group 17 for the bigger petrol and diesels up to Group 20 for the S4 and RS4 variants.
Overall
Audi has a fine record when it comes to four-seat convertibles. There's something about those four interlocking rings that's just right on an open-topped car, stylish but not too brash or ostentatious. The A4 Cabriolet of 2006 upped the game of the underlying mechanicals too, with impressive engines, improved ride comfort and a more engaging drive. The S4 and RS4 versions even gave performance fans something to get their teeth into on a model that had previously been associated with a well-to-do female clientele. A lack of rear seat and boot space is the only real area for criticism and the same charge could be levelled at most of the alternatives. If you're after a classy used Cabriolet, the Audi A4 version is exceedingly hard to better.