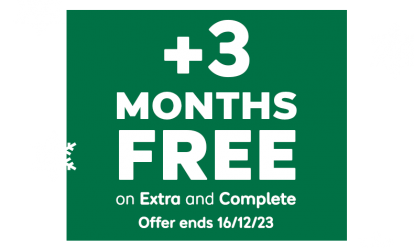 With 12 months of cover, new customers get an extra 3 months for free*.
*Added after 12 months, excludes Basic cover. New customers only. Ends 16/12/23, 7am.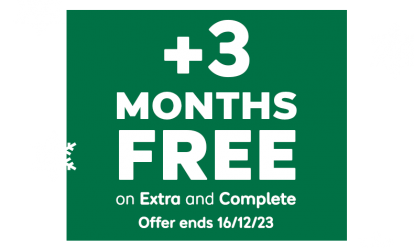 By Jonathan Crouch
Introduction
If you thought Mercedes-AMG models were all power and no precision, you need to drive a second generation C 63 AMG, offered primarily in saloon and estate (S205) forms but also available in Coupe (C205) and Cabriolet (A205) guises. A potent burbling V8 that plays an exhilarating soundtrack is the kind of thing you'd expect, but it was very different engine in this MK2 form. And the class-leading handling prowess may come as even more of a shock. With this car, AMG finally came of age.
Models
4dr Saloon, estate, coupe & cabriolet (4.0 petrol]
History
So - what have we here? A fourth generation 'W205'-series Mercedes C-Class? To some extent, yes. But a very angry one. We're talking twin-turbo V8, tyre-smoking excess and a top speed of potentially up to 180mph. This, in its production lifetime, was the car that sat at the heart of the Mercedes-AMG tuning division's model line-up, the fearsomely fast second generation version of its most successful contender ever - the C 63.
For driving enthusiasts, a car like this often lies at the end of a long progression of power. Perhaps for you, it started with something like a fast Fiesta. Then, as times got better, you graduated into something a bit nicer - say a Golf GTI - and from there, onwards to even greater hot hatch sophistication - maybe an Audi RS 3. Whatever the cars in question, all may have bought you to this point, near to the pinnacle of the practical performance car tree. A time in your life when somehow, it all seems quite sensible to be driving something not much larger than a Focus that has a 4.0-litre biturbo V8 with up to and over 500bhp shoe-horned in up-front. Something like this C 63.
This MK2 model, launched in 2015, still bore the same 'C 63' badge as its W204-series predecessor, a car originally launched back in 2008. But instead of that old model's normally aspirated 6.2-litre V8 (lifted from the exotic SLS supercar), the MK2 C 63 got a 4.0-litre V8 (also with exotic parentage - from the AMG GT sportscar). This aura of engineering exclusivity remained a key advantage for this Mercedes to enjoy over its arch-rival, BMW's M3, another practical performance model re-developed in this period with one eye on efficiency. In that case though, BMW had to fundamentally change the character of its car to achieve the desired result, switching to a six cylinder format that left it lacking both the power and the aural fireworks of this C 63. Mercedes, in contrast, retained the V8 format and boosted power, yet still kept the unit as green and frugal as BMW's 'six'. It was quite an achievement. Coupe and cabriolet C 63 models arrived in 2016 and the C 63 range sold in this form until the end of 2021.
What You Get
There isn't much subtlety about AMG's sledgehammer V8 powerplants, but you do at least get that when it comes to exterior aesthetics of this MK2 C 63 - at least in the saloon guise anyway. The Coupe and Cabriolet versions of this car feature more bespoke body panels and there's something about the Estate variant that just looks menacing.
What about behind the wheel? Well those who might have wanted Mercedes-AMG to make more of an effort to set this performance model apart will retain the same opinion once they get comfortably positioned in the nappa leather-trimmed AMG sports seats. These chairs are grippy and bespoke, plus you get an AMG-style instrument cluster and a thick-rimmed flat-bottomed three-spoke steering wheel complete with gearshift paddles - but that's about it. Does that matter? Normally it would, but fortunately for Mercedes, the standard 'W205'-series C-Class cabin is of such high quality that it still leaves this C 63 feeling a cut above rivals in this era like BMW's 'F80'-series M3.
And out back? Well, it's only fair to point out that you get slightly less space than you would in an ordinary 'W205'-series C-Class model. Raise the boot lid in the saloon version and you'll find a trunk reduced in capacity from the usual 480-litre total to 435-litres. On the plus side, there are the usual bag hooks and tie-down points (though no 12v socket) and you get useful side storage nets on the left and right of the cargo bay.
What You Pay
Please fill in the form here for an exact up-to-date information.
What to Look For
Overall, it turns out that this 'S205'-series C 63 is one of the more reliable super saloons/estates/coupes/cabriolets out there. Our owners survey revealed a few minor things. One owner complained of a squeak from the exhaust on start/stop; another complained of a dashboard squeak in cold weather; and another said his car exhibited a creaking rattle coming from the door where the window met the frame near the top. In another case, a trim piece on the driver's seat came loose, causing it to rattle; and a missing radiator attachment piece caused the fan to cut one of the coolant hoses. One owner complained of an erroneous 'low oil' message. And another said the 'Night package' body kit on his car had loose trim pieces.
Otherwise, the issues that do arise tend to be more related to electronic gremlins than the engine. Obviously buy with care - there are a lot of electrical features that could go wrong and you need to make sure that all the powered seat systems work properly and infotainment screen and instrument displays function as they should. On the cabriolet, obviously check the powered roof for water leaks - maybe with a trip to the local car wash. And with any C 63, insist on a fully stamped-up dealer history and inspect the big alloy wheels for scuffs that could require a price reduction.
Replacement Parts
(approx based on a 2017 C 63 - Ex Vat) An air filter is around £35. An oil filter is around £18. Front brake pads sit in the £161-£328 bracket for a set (for rears it's around £114-£174). An outer tail lamp on the saloon is around £216-£265. A pollen filter is around £12-£16. A wiper blade is in the £5-£12 bracket.
On the Road
On the move, this car is everything you'd want it to be, with aural fireworks and spine-tingling acceleration that flings you up the road with urgent, angry aggression. The SPEEDSHIFT MCT 7-speed auto gearbox's 'RACE START' function makes it easy to replicate Grand Prix-style starts that'll take 4.1s in the standard 476bhp model. Or 4.0 seconds dead if you go for the uprated C 63 S variant that offers 510bhp and 700Nm of torque, enough to pummel a rival BMW M3 into submission. With the 'AMG Driver's Package' fitted, the top speed of both derivatives is 180mph. Both versions use much the same V8, though it's a very different unit from the normally aspirated 6.2-litre unit that used to power previous 'W204'-series version of this model. This 4.0-litre powerplant was borrowed from the Mercedes-AMG GT supercar, a twin turbo 4.0-litre engine that was far more efficient, capable of 34.4mpg n the combined cycle and 192g/km of CO2 (both NEDC readings), the kinds of figures that once would have been simply unimaginable from a V8 super saloon.
As for handling, well that's on a different level too. A rear limited slip differential was fitted as standard and you'll need it to properly get the power down through the bends. Plus MK2 model C 63 buyers got standard adaptive suspension too, one of the elements that could be tweaked via an 'AMG DYNAMIC SELECT' driving modes system that could alter steering feel, throttle response, gearshift timings, stability control thresholds and even the exhaust note via 'Comfort', 'Sport' and 'Sport+' settings. No matter how you fiddle with these, the ride remains coarse, but the steering's good, the brakes are excellent and the gearshift response is rifleshot-quick. It's an experience to savour.
Overall
The original 'W204'-series C 63 changed everything for its maker, proving that AMG was capable of bringing us more than just sledgehammer speed. In its own way, this second generation 'S205'-series version was equally significant, taking all of that car's performance, confidence and character, yet delivering it in a form that people found more palatable.
On one hand, you've the endearing appeal of an old-school muscle car. On the other, there's all the polish needed to face down the very best and most potent super-saloons, the most extreme estates and the most crushingly powerful coupes and convertibles that a five figure sum could buy you in the 21st century's second decade. Rivals that with this second generation C 63 series of models, the AMG engineers were able to take on head to head.
And they did that while still keeping this car the angry, tortured thing it always was. As one writer observed, a C 63 booked into a course of automotive anger management sessions would go to just one, stay for five minutes, throw a chair through the window and storm out. We like that.