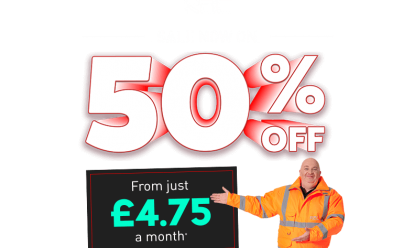 Get covered in our half price Breakdown Cover sale from just £4.75 a month.* We're the UK's best breakdown provider as voted by Auto Express drivers 2021.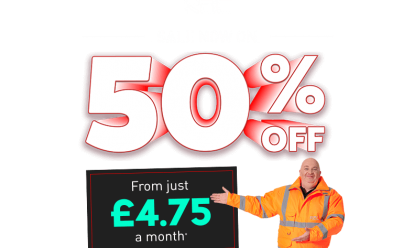 By Andy Enright
Introduction
As a nation, we love our performance hatchbacks like no other. We can't seem to get enough of any small car with a bit of the go-faster fairy dust sprinkled over it. There are some rather curious exceptions though. When Mazda first launched its Mazda3 MPS superhatch back in 2006, we got a bit sniffy about it. The formula seemed quite straightforward. Here was a car that shared many of the same underpinnings as the Ford Focus ST but was significantly more powerful, better equipped for the money, offered better weight distribution but a slightly firmer ride. Yet it pretty much bombed, the Focus ST outselling it ten to one. Fast forward to 2009 and this Japanese brand tried again, launching a second generation Mazda3 MPS. Do these make a smart used buy? Here's what to look for.
Models
5dr hatch (2.3 petrol [MPS])
History
Despite looking radically different to its predecessor, the 2009 Mazda3 MPS in fact shared a large percentage of common parts. The engine was a carry over unit, developing the same 260PS, but tweaked to meet Euro5 emissions regulations. The basic chassis setup was also carried over, albeit with some tuning done to improve the ride/handling balance. The big difference between this car and its predecessor was that it now looked properly sporty, rather than a car that apologetically wore some spoilers as if it was reluctantly trying them on for size.
This hit the right notes from the outset, with industry monitor CAP upping its benchmark three-year/60,000-miles forecasted residual value by three percentage points against the old MPS. Sales were steady if not spectacular, helped by a £21,500 asking price, but set against some frankly horrible trading conditions. In 2011, long time tuning partner of Mazda's, BBR, offered three engine tuning upgrades for the MPS, with a choice of power outputs at 290, 320 and a sensational 380PS.
Mazda themselves made a significant change to the MPS at the end of 2012, adding a new gunmetal finish for the 18-inch alloy wheels, whilst the inner roof spoiler, door mirror housings and lower rear bumper trim were finished in a Black Mica finish. The MPS soldiered on until the end of 2013 when an all-new Mazda3 model line up was introduced.
What You Get
Whereas most sports hatches aren't that well appointed, this one's spec list is pretty impressive. You'd expect sports seats, 18-inch alloys and twin exhausts, but you'll also get a 10-speaker Bose stereo, sat nav and rear parking sensors, all extras that would probably tack around £2,000 onto the price of a rival. It's fairly practical too, with 300-litres of boot space on offer, depending on the variant you choose. Push forward the backrest and the load bay isn't completely flat, but it is quite big, with 1360-litres on offer in a cargo area that's long, deep and practical. As for passenger space, well, rear room is adequate, with good foot space under the front seats, but a central adult passenger won't enjoy themselves given that the rear bench has been carefully shaped for two. Three children should be OK there though.
At the wheel, a classy update was needed if the Mazda3 was to keep pace with more recently introduced rivals. In response, the designers replaced the previous silver colour of the lower dashboard console with black. And ringed the dials and controls most used by the driver in satin-polish silver that was supposed to be easier to see. The result is a more cohesively styled cabin and while you wouldn't think yourself to be in a Mercedes A-Class in terms of materials quality, this second generation Mazda3 MPS is definitely a step or two upmarket from its predecessor in terms of look and feel.
For enhanced 'active' safety appropriate for a high-performance model, the car comes with Bi-Xenon headlights featuring a swivel-type Adaptive Front Light System (AFS), front fog lamps, a radar-based rear vehicle monitoring (RVM) system and large, 320mm diameter ventilated front disc brakes.
What You Pay
Please contact us for an exact up-to-date valuation.
What to Look For
The big things to look out for on the MPS are misaligned suspension and crash damage. Check for uneven tyre wear. If driven 'enthusiastically', an MPS can easily chew through a set of front tyres in less than 5000 miles but the engine is extremely tough. Just make sure it's had its 3000 mile initial service and has hit its 9k and 18k services satisfactorily. Other than that, the MPS might well be the most reliable high performance hatch around.
Replacement Parts
(Estimated prices, based on a 2010 Mazda3 MPS). The preferred tyre for the MPS is the Goodyear Eagle F1 Asymmetric 2, with owners reporting longer life and lower noise levels than either the Bridgestone Potenza RE050A or the Michelin Pilot Sport 2. Budget around
£105 per tyre for the 225/40 R18 size required if you chance upon a used MPS that's looking a bit weary on its rubber. Other consumables are quite reasonably priced. An air filter is around £18 and a fuel filter retails at round £24. An oil filter is £6, spark plugs are about £3 and a timing belt is around £40.
On the Road
The Mazda3 MPS delivers a massive 260PS of turbocharged punch. This demolishes the sprint to 60mph in 6.1s and registers a top speed of 155mph. Peak power is achieved at 5,500rpm and maximum torque of 380Nm comes on stream at 3,000rpm. Drive is directed to the front wheels only, although traction is surprisingly good. If you only ever drove the original MPS, the later car's improved ride and body control will come as a revelation. Improved aerodynamics gave greater high-speed stability. A stiffer bodyshell, revised power steering and modified suspension guaranteed a compliant ride with crisp, precise responses to driver inputs. Higher gearing and the application of Mazda's weight-reducing 'Gram Strategy' also helped to reduce CO2 emissions by 3 percent. The first UK-registered example of the Mazda3 MPS even won its class in the 2009 ALD/Total Excellium/Fleet World MPG Marathon, returning no less than 41.75mpg over the 353.5 miles of the Marathon. Driven as it was designed, you'll probably see quite a bit less!
As long as the road surface is dry, torque steer is well contained, and even on our poor road surfaces, you can work up a decent flow with the Mazda3 MPS. Keen drivers will know what we're talking about when we say that some cars seem to want to fight your inputs and are a constant battle to drive - whereas others just work in harmony with you. The Mazda3 is one of the latter. Its sophisticated multilink rear suspension just works on British roads and should you feel the urge, you can cover ground at real pace without the car feeling ragged or tiring to drive. The front end is incredibly good and the electronic boost pressure control ensures lively throttle response, minimising turbo lag. A limited-slip differential helps ensure drive out of corners without traction control interfering. A 0-62mph time of 6.1 seconds and a top speed of 155mph will be enough for most without resorting to the BBR upgrades.
The six-speed manual gearbox has wider spaced gear ratios than the previous model and is fitted with low-viscosity fluid to reduce shift effort when the transmission is cold. Like the regular Mazda3, the MPS version places the gear shift lever 60mm higher than it would normally be, slanted towards the driver, while the gearbox design also ensures precise and clean shift characteristics for more driving fun.
Overall
The Mazda3 MPS offers an interesting alternative to the usual hot hatch choices of Ford Focus ST, Vauxhall Astra VXR and Volkswagen Golf GTI. As a used proposition, it might just be the best of the lot, incorporating strong equipment levels, a fantastic reliability record and sensible pricing. Oh, and power. Did we mention that? It comes as standard.