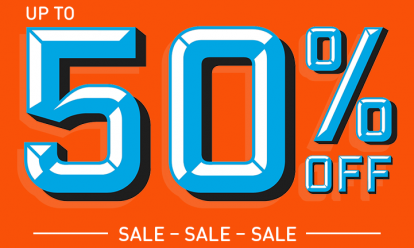 Get covered in our half price Breakdown Cover sale from just £7 a month.* We're the UK's best breakdown provider as voted by Auto Express drivers 2021.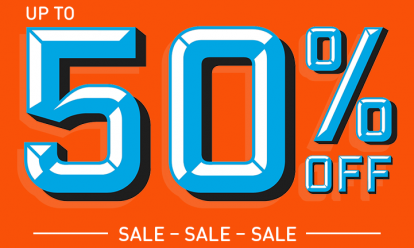 BY ANDY ENRIGHT
Introduction
For those who feel that large is just a good start, there's the Mercedes GL Class. Originally designed to replace the antediluvian G Class utility vehicles, a combination of fierce loyalty to the old G and an element of blue-sky mission creep somehow morphed the GL into the behemoth we have before us now. In certain markets - and I'm looking westwards as I type this - there will always be a ready take up of supersized SUVs but does the GL make much sense as a used buy this side of the pond? Find out here.
Models
Models Covered:
5 dr luxury 4x4 [2.7 diesel, 3.2, 4.2 diesel, 5.0 petrol (GL320 CDI GL420 CDI GL500)]
History
With the Mercedes GL, it pays to recalibrate your concept of a big 4x4. Here's why. Wind the clock back as recently as 2001 and a Jeep Grand Cherokee was a credible luxury 4x4. Nowadays it's at least two tiers below the most expensive models available. Therefore, a big manufacturer probably needs at least two big, plush 4x4s to satiate this huge and broad demand. Some car makers twigged quicker than others and started to diversify their brands into these sub niches. Mercedes were one of those quicker on the draw and the GL-Class of luxury 4x4s caught all of their German rivals on the back foot.
Audi never really got a convincing start in this market, their Allroad 4x4 doing moderate business but never really offering the imposing look and feel many SUV drivers demanded. The Q7 seemed promising but the effort came too little, too late. The market had evolved since Audi first started work on this car and the Ingolstadt company were forced to play catch up. BMW were a little closer to the target, developing a new X5 leaving the way clear to massage the X3 upmarket too, giving it a two-pronged assault. Mercedes, however, are already there with the revitalised M Class and this GL. Plus they have a reworked G Class for those that like to really go off road.
The GL's press launch was in Iceland, a venue of suitably thunderous scale for such a giant car. Against all expectations, the GL was surprisingly adept at coping with the rugged glacial terrain and the choice to launch with two diesels and one petrol engine seemed sensible, given the car's enormous bulk. The first cars arrived in dealerships in July 2006.
What You Get
Although it wears a German badge, make no mistake that the heart and soul of this car is pure stars and bars. Built in Tuscaloosa, Alabama, the GL is aimed at the well-heeled buyers of New York, California, Washington and Florida, customers who demand a vehicle with the front to face down a Cadillac Escalade or a Lincoln Navigator. Make no mistake, the GL is a serious piece of real estate. It measures 5,088mm from bumper to bumper which is a good deal longer than a Range Rover and dwarfs what looks to be - on a conceptual basis at least - the GL's closest rival, Audi's Q7.
As with any such car, much of its appeal hinges on practical aspects and Mercedes has worked hard to endow the GL with family-friendly features. It's far more spacious inside than their R-Class sports tourer and features a centre-row bench seat with four-way backrest adjustment which is claimed to provide far better seating comfort for up to three passengers. The wider section of the 1/3:2/3 split-folding seat has a folding armrest with cup holder and compartment. The backrests and the cushions can both be folded down, for transporting bulky loads while the divided seat cushion folds forwards in individual sections, then the backrests are folded forwards to create a flat surface level with the load floor at the rear.
The EASY-ENTRY system provides convenient access to the optional third-row individual seats. To use this facility, the narrower backrest section of the bench seat is released and folded forward together with the cushion. If the front passenger seat is in a further back position, it automatically slides forward. When the third-row passengers have taken their seats, the bench seat can be folded back into position and the front passenger seat returns to its original place.
Equipped with the third-row individual seats, the GL-Class is a full-size seven-seater. Either one or both seats can be electrically folded to create a continuously level load floor which, when the centre seat row is folded down as well, extends right the way through to the front seat backs. Original customers who chose not opt for the seven-seater version got an additional stowage compartment under the load compartment floor. The optional rear-seat entertainment system, comprising two colour monitors with headphone jacks in the back of the front head restraints and a CD/DVD player under the centre bench seat, allows rear-seat passengers in the GL-Class to listen to or watch their own choice of music or films. To extend the entertainment programme even further, external audio/video sources or a games console can be connected to the system. It's a great way of keeping the kids quiet on a long journey.
What You Pay
Please contact us for an exact up-to-date valuation.
What to Look For
Aside from checking the structural integrity of some of the internal fittings, there's not a great deal to worry about with a used GL-class. Most premium 4x4s have led relatively pampered lives, as school run is far gentler than black run. Check the underbody and the undersides of the front and rear valances for damage, as the GL doesn't have the most generous approach, departure and breakover angles when tackling off road obstacles. Still more likely are knocks and scrapes to the car's extremities caused by trying to park the thing in multi storey car parks. Urban width restrictions also pose a very real risk of kerbing the expensive alloys.
Replacement Parts
(approx based on an GL320 CDI) A set of front brake pads is around £100 while a radiator is just over £300. A shopping trolley through a headlight will wipe around £150 worth of smile from a GL-Class owner's face. A new alternator requires alternate plans for £300, and a new starter motor will be around £240.
On the Road
The engine line-up in all GL-Class models kicks off with the hugely impressive 224bhp GL320 CDI diesel, an engine that has already seen widespread service across much of the Mercedes range. Less well known will be its bigger brother the GL420 CDI which, instead of being a V6, is a beefy V8 good for no less than 306bhp. With a maximum torque of 700Nm, this is the engine to choose if you're planning some serious towing duties. Both diesel-powered versions comply with Euro4 emissions rules and feature a maintenance-free diesel particulate filter. If you want petrol-power, there's the impressive 5.5-litre, 388bhp engine in the GL500, as used in the new S-Class. Mercedes also developed a GL450 V8 petrol model with a 4.6-litre engine developing 340bhp, quite some wallop for an 'entry level' petrol powerplant.
All GL-Class engine variants come with the 7G-TRONIC seven-speed automatic transmission with DIRECT SELECT as standard. Renowned as probably the finest automatic 'box on the market, 7G-TRONIC won't have you hankering after a manual. Another factor working in the GL's favour is the comparatively low kerb weight for a vehicle of this size. Thanks to the strong but lightweight monocoque body and excellent aerodynamics (Cd 0.37), the GL-Class claims some surprisingly good fuel efficiency and emissions figures.
Overall
The Mercedes GL isn't going to be for everyone. Although it's sometimes hard to arrange when buying used, an extended test drive, perhaps over the course of a weekend, should tell you whether the GL is of a manageable size for your circumstances. Posing as a new buyer may well pay dividends here. There is very little need for a vehicle this big, in this country at least. Only very large, very well-heeled families that value their creature comforts and indulge in gear-intensive activities should really apply.