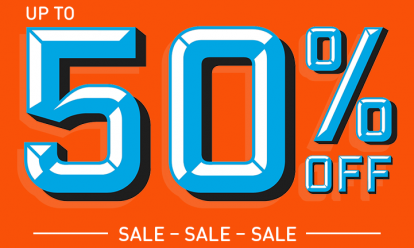 Get covered in our half price Breakdown Cover sale from just £7 a month.* We're the UK's best breakdown provider as voted by Auto Express drivers 2021.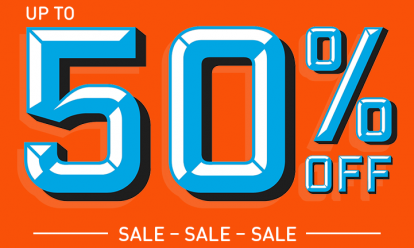 By Jonathan Crouch
Introduction
Compact Crossovers and SUVs seem to be everywhere in today's market. In 2016, we got MG's first take on this genre - the GS. It was priced at the level of a very small car of this kind and sized at the level of a very spacious one. But was it all too good to be true? Let's check this car out as a used buy.
Models
5-door SUV [1.5 petrol - Explore,Excite,Exclusive]
History
What does MG mean to you? Perhaps that famous Octagon badge conjures up images of quintessentially British sports cars bowling down leafy country lanes. It's certainly what the brand was once known for, though interestingly, not what the company was first set up to offer. Founder Cecil Kimber wanted to make models that would be, in his words, 'affordable and fun to drive'. Significantly, he never mentioned anything about them needing to be two-seater sportscars. So on that basis, this contender, the MG GS, launched in 2016, has in every sense that matters, the opportunity to be a 'proper' MG.
As you can see at a glance, it was designed to slot right into the fashionable 'Crossover' segment, the one delivering the ruggedized SUV-style superminis and family hatchbacks that modern buyers seem to love so much. It's a class of car with sales currently growing at more than twice the rate of other mainstream market sectors - and sales growth is exactly what MG needs right now and definitely needed when this car was launched back in 2016. As you probably know, the brand is Chinese-owned these days and has been ever since 'SAIC', the state-owned 'Shanghai Automotive Industry Corporation', bought the business from the remains of Rover back in 2007. That deal included use of the once-great Longbridge factory in Birmingham and to begin with, 'SAIC' used this plant to screw its MG6 and MG3 models together from parts shipped over from China, thus imbuing them with a token level of 'Britishness'.
The brand doesn't bother with that any more. Like its stablemate, the MG3 supermini, this GS model was made and assembled in Shanghai - but that still doesn't make it a completely Chinese product. On the contrary, both the really important things about this car - the way it looks and the way it drives - were heavily influenced by British expertise. And that was matched with a value proposition that some segment buyers found hard to resist. Essentially, what you're getting here is a family-sized 'Qashqai-class' Crossover: for less than the price of many little supermini-sized 'Juke-class' models. No other car in this class from this era offers so much space for so little money. It's a proposition you could see a lot of people being quite tempted by on the used market.
But only if the product itself is right. Some previous models produced under the Chinese ownership of this brand haven't been, but the launch of that MG3 supermini in late 2013 showed that things were on the right track, progress that looked to have been further consolidated when this GS model was launched in the Summer of 2016. It sold until it was replaced by the HS model in Autumn 2019. So is this MG GS a credible cut-priced Qashqai rival? Would you want one? Let's find out.
What You Get
The styling was overseen by Brit, Anthony Williams-Kenny, at MG's Design Centre in Longbridge and it certainly fits with the fashionable feel that Crossover customers will want. The sweeping shape and careful curves do much to disguise the size of the car: at first glance, you might pigeonhole it as being quite compact, but get out the tape measure and you'll find that it's actually longer, wider and taller than something like a Nissan Qashqai, yet manages to be so without appearing too big or bulky.
Behind the wheel, this cabin was a big improvement on anything else that MG had managed to date back in 2016; there was no doubt that the brand here significantly narrowed the gap to the prevailing class standard. Even so, it's clear from the lack of soft-touch plastics, the mix of textures and the prevalence of buttons that this is the interior of a budget brand model.
And in the rear? Well this is an area which might very well sell you this car. To start with, the doors open wide enough to make it easy for a parent to reach in and fit a child seat. And once inside, you find yourself in one of the very largest rear cabins in the segment. This GS has a longer wheelbase than you'd find in something like a Honda CR-V, so in terms of size, it's an absolute world away from the cramped quarters provided by the supermini-based Crossovers that sell for the same kind of money as this MG. Raising the tailgate reveals an opening that only tapers in slightly at the lower edges and has a sill that sits flush with the floor. Inside, the GS offers 483-litres of cargo room with the rear seats in place.
What You Pay
Please contact us for an exact up-to-date valuation.
What to Look For
Budget brand models always tend to deliver a few more ownership faults than cars from pricier brands, but the GS didn't do too badly in our ownership survey. A few owners we came across had issues with the boot lock and its remote opening. There were a few reports of headlights misting up and holding water. And a few complaints about the optional automatic gearbox. One owner had problems with the rear brakes. Another had an issue with a warning lights failure. One owner had a screen monitor failure. Otherwise, it's the usual things; insist on a fully stamped-up service history. Check the alloys carefully for parking scrapes. And examine the interior plastics for signs of general child abuse.
Replacement Parts
(approx based on a 2017 MG GS ex VAT) Brake pads sit in the £23 to £33 bracket for a set. Brake discs cost around £75, though you could pay as much as around £120 for pricier brands. Wiper blades cost around £5, though you could pay as much as around £13-£15 for pricier brands. A water pump costs around £83. An oil filter is around £5.
On the Road
The one thing that has been carried over from the MG of old into the current era of Chinese ownership is lively driving dynamics, something we could really do with in Crossover segment full of cars that often tend to deliver a driving experience about as enjoyable as a weekend spent creosoting your mother-in-law's fence. This GS is different in that regard, something immediately evident within the first few miles you spend behind the wheel. Though there's body roll, it's well controlled and the electric steering feels well weighted and direct. True, ride and refinement could certainly be improved - and need to be - but overall, there are certainly areas where other brands could learn a thing or two from the job that the British development team have done here.
The petrol engine beneath the bonnet is a 1.5-litre turbo unit that MG owners SAIC co-developed with General Motors and it's got about 25% more power than comparable rivals from this era can offer at this price point. The 166bhp output also means greater pulling capability - there's 250Nm of it, which means that, if need be, this car's 1,750kg braked towing capacity would be enough to enable it to lug along something like a small caravan, a feat that few other entry-level petrol-powered Crossovers of this kind can manage. There is a slight price to pay for that in terms of running cost efficiency - expect 46.3mpg on the combined cycle and 139g/km of CO2 with the manual model or 45.5mpg and 141g/km if you go for the 7-seed DCT automatic. Light off road work is possible if you're careful but more relevantly, in the urban jungle, the car's high-set driving position and good all-round visibility make it easy to manoeuvre.
Overall
So, how to summarise? Can an MG be any kind of SUV? It appears so. What we've learnt here is that if you're looking for a used family car from the 2016-2019-era, want a Crossover, need spacious room for five but also need to keep your spending within reasonable bounds, then this GS model certainly needs to be on your list of models to try. It may not be the kind of car you expected MG to make, but if you fit the buying demographic, it could well be the one you actually need.