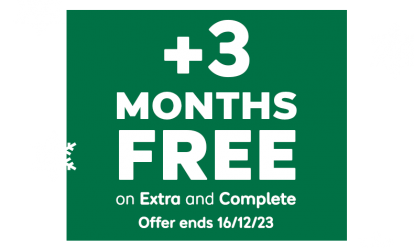 With 12 months of cover, new customers get an extra 3 months for free*.
*Added after 12 months, excludes Basic cover. New customers only. Ends 16/12/23, 7am.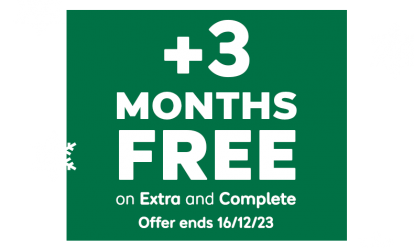 Mercedes' fifth generation C-Class Estate looks a more complete package, thinks Jonathan Crouch
Ten Second Review
The fifth generation Mercedes-Benz C-Class Estate offers a smarter exterior, a very different cabin and a bit more space out back. This car fully embraces various forms of engine electrification, offers the optional application of Mercedes' latest autonomous driving technology and brings more than a dash of S-Class luxury to this important segment.
Background
The fifth generation C-Class Estate offers the largest boot of any C-Class station wagon yet made. That isn't saying too much, the 490-litre figure being only 30-litres bigger than the previous generation model and still well inferior to apparently smaller, humbler station wagons. Still, buyers in this segment don't usually come looking for ultimate capacity. They want sophistication and class - which this latest generation MK5 model provides in spades.
What's on offer here is a sharper drive to temp BMW folk; and a big enough step forward in technology and efficiency to make a potential Audi customer think again. We've heard this before down the decades of course, particularly with this MK5 model's 'W205'-series predecessor, launched in 2014. But there are strong grounds for Mercedes' claims for conquest business this time round. Under the skin, many aspects of its updated 'MRA' ('Mercedes Rear Architecture') platform are shared with the latest S-Class - as is much else. The aim is to redefine what 'luxury' means in the premium badged part of the mid-sized estate segment. Sounds promising. Let's take a look.
Driving Experience
There's quite a change here. This latest C-Class Estate is powered only by electrified four cylinder powerplants - yes, right up to the top C 63 AMG variant. The mainstream engines have mild hybrid tech, with pricier plug-in options if you want them. The core petrol models are the C180 and the C200, which share a 1.5-litre unit offering, respectively, either 170 or 204hp. Next up is the 2.0-litre C300 with 258hp.
Mercedes hasn't abandoned diesel either. There are two options, both of which use a revised 2.0-litre unit, which now gets an extra 42cc of capacity. The C220d has 197hp and the top C300d has 265hp. All C-Class models have to be had with 9-speed automatic transmission. And the C200, the C300 and the C220d can all be optioned with a revised and more efficient version of Mercedes' '4MATIC' 4WD system, which can now send a greater proportion of power to the front axle.
At the top of the range, Mercedes has engineered the usual flagship high performance AMG 4MATIC models to complete the range. These both now have four cylinders, starting with the 402hp C 43, which is a mild hybrid. The top Mercedes-AMG C 63 S E Performance variant is a four cylinder PHEV with a huge 680hp combined output.
We mentioned plug-in options, said by Mercedes to be 'significantly more electric' - and so it proves. Courtesy of a much larger 25kWh battery pack beneath the boot floor, the C300e petrol PHEV manages between 34 and 62 miles of all-electric driving range. It's also pretty quick, courtesy of a combined 304hp output and can drive in all-electric mode at up to 87mph. All PHEV C-Class Estates get air suspension as standard. For those who don't care much about plug-in electrification, Mercedes has engineered the usual flagship high performance AMG models to complete the range.
Design and Build
This fifth generation C-Class Estate is 49mm longer than its predecessor, 10mm wider and sits 7mm lower. That extra length has been put to good use, giving the car a luggage are of 490-litres, 30-litres for than the previous generation model could offer. There's 1,510-litres of space with everything folded. The C-Class saloon, by the way, has a 455-litre boot. Another practical improvement for this estate variant includes the way that the height of the load compartment under the retractable cover has, like the the load compartment length, been increased compared to the preceding model. The loading sill is slightly lower too.
The Estate model features the EASY-PACK powered tailgate as standard. The rear seat backrest of the Estate model has a 40:20:40 folding split. Operation is by two push buttons on the left and right side of the rear seat backrest. The retractable luggage cover and dividing net have a two-piece design for the first time. Each has its own roller cassette and the reduced weight of the individual cassettes makes operation easier.
Otherwise of course, everything's just as with the saloon body style. Which means you now get more 'E-Class'-like styling and an 'S-Class'-like interior, with a huge portrait-style touchscreen dominating the centre stack. Space in the rear is slightly improved by the 25mm wheelbase length increase, but it's still comfortable for two but a squash for three.
Market and Model
Prices have risen quite a lot over the previous generation model, which means you can expect to pay somewhere in the £48,000 and £60,000 bracket for most mainstream models, depending on the engine and trim level you want. The mild hybrid Mercedes-AMG C 43 model costs from around £69,000. And the top Mercedes-AMG C 63 S E Performance model costs around £100,000.A key option for Estate model customers will be the optional Load Compartment Comfort Package, which includes an electric folding rear bench, operated by switches in the left and right sidewalls of the load compartment.
Lots of tempting technology is available to persuade you to spend more. We particularly like the 'Augmented Video' system. Here, a camera registers the surroundings in front of the vehicle and the moving images are shown on the central display, with virtual objects, information and markers superimposed on the video image. These include traffic signs, directional arrows, lane-change recommendations and house numbers. This can make navigation much easier, especially in urban areas.
Air suspension and a head-up display can be ordered as options. And you might also want to consider optional rear-axle steering and the accompanying, more direct steering ratio at the front axle which reduces the turning circle by 43 centimetres to 10.64 metres. With rear-axle steering fitted, at lower speeds, the rear wheels steer in the opposite direction to the front wheels - by up to 2.5-degrees opposite to the front-axle angle during parking. Go faster and the rear wheels turn slightly in the same direction as those at the front to improve corner turn-in.
Cost of Ownership
Apparently, the Mercedes-AMG Formula 1 team worked with the C-Class development engineers to create a new turbocharger that gives these latest mild hybrid engines better efficiency - and the official readings seem to bear that out. Let's get to the WLTP-rated figures, starting with the petrol mild hybrid models. The 1.5-litre C180 and C200 variants both return the same figures - 37.9mpg on the combined cycle and 141g/km of CO2. For the C200 4MATIC, the figures are 35.6mpg and 151g/km of CO2, which is pretty much what you also get from the 2.0-litre C300. The C300 4MATIC manages 33.6mpg and 160g/km.
As for the mild hybrid diesels, well the likely best selling variant, the C220d, manages 48.0mpg on the combined cycle and 130g/km of CO2. The C300d manages 47.0mpg and 131g/km of CO2. Increasingly though, diesel drivers will be moving towards the various Plug-in options available. The C300e petrol PHEV manages al all-electric driving range of between 34 and 62 miles and can be charged in 30 minutes with a 55kW fast charger (an 11kW device is fitted as standard). The latest plug-in 'C' models also benefit from an adjustable energy recuperation system that can top up the battery at up to 100kW when cruising or decelerating. Mercedes has also added in a hybrid-specific route-planning function that uses the navigation, route topography and traffic data to work out the most efficient route, enabling, for instance, automatic prioritisation of the electric motor in town driving.
Summary
There's the potential for quite a shift here in the segment hierarchy for mid-sized premium badged estates. To be frank, in its previous guises, the C-Class Estate was a car you usually chose more because it was a Mercedes than because it was intrinsically better than its Audi A4 Avant and BMW 3 Series Touring arch-rivals. But this fifth generation station wagon 'C' could potentially tempt you on grounds other than mere badge equity.
It now has a bigger boot. And the segment's classiest and most sophisticated cabin. We also think it has the best interior media set-up. And when it comes to issues of ride and refinement - the things that really matter to potential business customers - there's the potential for class-leading drive dynamics too. The other thing that really matters to those customers is running cost efficiency; well, this Mercedes is class-leading there too. If you're in the market for a car of this kind, that all makes this 'C' a compelling proposition. It'll be interesting to see how BMW and Audi fight back.