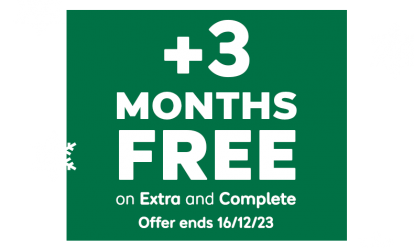 With 12 months of cover, new customers get an extra 3 months for free*.
*Added after 12 months, excludes Basic cover. New customers only. Ends 16/12/23, 7am.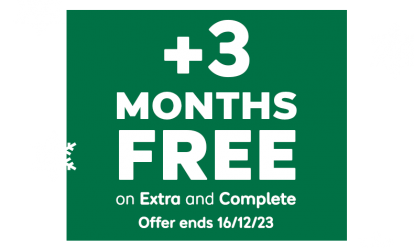 BY JONATHAN CROUCH
Introduction
You couldn't honestly describe Citroen's XM as 'conservative'. 'Refreshingly radical' or 'slightly quirky' tend to be the two most common sentiments expressed. Whichever side of the fence you sit upon, however, you have to credit the car's designers for having the confidence to produce something so completely different.
That's a rare and desirable quality, particularly in today's mass produced marketplace. It isn't a recipe for soaring sales figures however, and the executive XM has never achieved the kind of success in the luxury sector that Citroen have enjoyed with their smaller cars. That doesn't mean, however, that the XM isn't a reasonable used market buy. Quite the contrary in fact - as long as you choose with care.
Models
Models Covered:
First generation XM - 1989-1994: (2.0 5dr Hatchback,Estate [base,i,i Turbo,Si,Si Turbo,SEi,SEi Turbo] / 3.0 6cy 5dr Hatchback,Estate [Si,SEi] / 2.1 TD 5dr Hatchback,Estate [D,SD,SED])
Second generation XM - 1994-2000: (2.0 16v 5dr Hatchback,Estate [SX,SX Turbo,VSX Turbo,Exclusive Turbo] / 3.0 6cy 5dr Hatchback,Estate [Exclusive] / 2.1 TD 5dr Hatchback,Estate [SX,VSX,Exclusive] / 2.5 TD 5dr Hatchback,Estate [VSX,Exclusive])
History
The XM was launched in 1989. Initially, there were a couple of 2.0-litre engines producing 115bhp and 130bhp, as well as a big 3.0-litre V6. All models imported here featured Citroen's clever suspension system, which senses how you're driving and adjusts the ride and handling to suit.
The 2.1-litre turbo diesel arrived in 1990 and a large estate made it to the UK a year later. There was also a petrol-powered turbo. From 1993, anti-lock brakes were standardised and the line-up was completely revised in 1994. The second generation XM range incorporated minor styling revisions and airbags. A new 2.5-litre turbo diesel engine was added to the line-up, as was a 133mph 150bhp-turbo petrol engine. The V6 continued, but in gradually decreasing numbers. A new 3.0-litre V6 was introduced early in 1998 but it didn't make much difference to the gradually declining sales.
What You Get
A car that's quirky - but classy. At the wheel of an XM, you feel like you're striking out on your own, setting trends rather than copying them. Stepping from a Rover 800 or a Vauxhall Omega, you'll need to adopt a slightly different driving style to adjust to the clever, air-supported Hydractive suspension - but the acclimatisation's worth it.
What You Pay
Please fill in the form here for an exact up-to-date information.
What to Look For
Insist on a service history. The complex suspension system is pretty reliable, but make sure that it's been checked out because replacement parts for it are pricey.
Replacement Parts
(Approx - based on an XM V6 - ex Vat) Clutch assemblies are about £185, brake pads around £65 and an alternator around £160. You'll pay around £190 for a headlamp, around £300 for a radiator and around £110 (exchange) for a starter motor.
On the Road
Surprisingly good to drive thanks to that suspension system. You find yourself relishing country B roads, despite the car's obvious bulk. You need to be careful with the foot-operated parking brake though. A lever on the dashboard, which can take some getting used to, releases it. There's loads of room inside and a clever touch, two rear windows. The idea is that the second, inner glass protects the back of your passengers' necks should you raise the rear hatch in a windy rainy spell. Obviously, this is not found on the estate.
Overall
Gallic charm with attitude. The XM makes a pleasant change from normal executive fare. Buy carefully and enjoy.