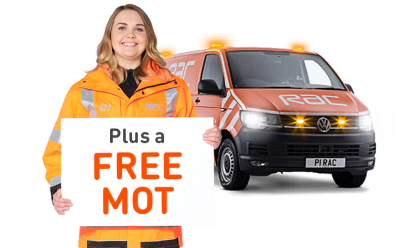 RAC Breakdown Cover comes with home rescue as standard. Plus, get a free MOT with Advanced and Ultimate.* Join the UK's best breakdown provider as voted by Auto Express drivers 2021.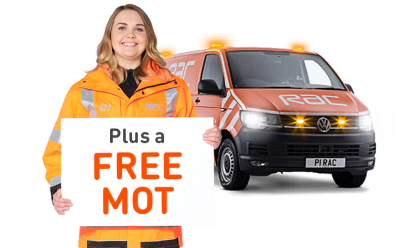 BY ANDY ENRIGHT
Introduction
The Mazda MX-6 is not a car to stir passionate debate amongst car enthusiasts. It does nothing poorly, quite a lot well and had a relatively low-key existence. It never received the adulation lavished on the MX-5, or the engineering novelties of the MX-3 V6. In a crowded corner of the marketplace, the MX-6 suffered at the hands of more attention-seeking competitors such as the Vauxhall Calibra, Toyota Celica, Ford Probe and latterly the Fiat Coupe.
Despite this, the MX-6 has some seductive qualities. The engine suits the car's nature perfectly, allowing languid cruising and then should the feeling take you, a firm accelerative punch. It's not the most characterful V6 around, but then the MX-6 isn't the most charismatic car. It's understated, elegant and capable and is starting to look like an interesting used buy.
Models
Models Covered:
(2 dr coupe 2.5 petrol [2.5i V6])
History
The MX-6 was launched at a time when the UK coupe market was in the doldrums. In early 1992 the choice was basically between a Vauxhall Calibra, a Nissan 200 SX and a Toyota Celica. Worthy offerings, certainly, but nothing out of the ordinary. The MX-6 was a little bit different. It shied away from any 'rally replica' pretensions and didn't look like a re-skinned Mazda saloon. In fact its closest rival was probably the Audi Coupe range, which offered relaxed performance and a strong image at prices comparable to the Mazda's, albeit without a V6 engine.
Only one variant was ever made available, the 2.5i V6, although it was steadily uprated and fettled throughout its lifetime. In January 1993 it received a driver's airbag as standard, while in September 1994 new alloys were added and the interior was spruced up a bit. A height adjustable driver's seat and seatbelt pretensioners were also fitted. In March 1995 a transponder immobiliser system was fitted, and in July 1996 leather upholstery and an electrically adjustable driver's seat were added to try to revive flagging sales.
What You Get
To get an idea of the MX-6's appeal, remember that the Ford Probe shared much of its mechanicals, both being assembled at Flat Rock, Michigan. In many ways, the Probe's successor, the Ford Cougar is a more modern interpretation of the MX-6 philosophy; mature and relaxed without trying too hard. The MX-6 always had a spacious, if blandly styled, interior that boasted good rear legroom, but the swoopy roof profile meant it was tight for taller occupants. Access into the back is good due to a sliding passenger seat, but annoyingly, once slid, that seat has to be readjusted for rake, something that will drive the front seat passenger mad. The Mazda also possessed a boot far larger than any coupe had the right to. Four golf bags could squeeze into the cavernous void, but a high loading sill meant you'd need to lift.
The fascia is boldly swooping although finished in cheap plastics - a problem common to all early nineties Mazdas. Cost has been taken out of the most important parts of the car, namely the bits you touch. The seats aren't overly supportive and the steering wheel and gearknob feel insubstantial to the hand. The pedals also feel slightly lightweight. This is a shame, as the MX-6 is a genuinely pleasant car to drive. For a few pounds more, it could have created a far more favourable impression.
What You Pay
Refer to Car & Driving for an exact up-to-date valuation section. Click here and we will email it to you.
What to Look For
The MX-6 is largely reliable, but there are a few minor niggles worth looking into. The air-conditioning system is not the most durable and has been known to leak into the passenger footwell. Check the carpet for signs of mould or damp and blast the air-con up to full on a test drive. It should blow icy-cool in less than thirty seconds. Also check the electrics. The windows and sunroof are prone to some rather strange clunking sounds and uneven opening rates. Also check the front tyres for uneven wear rates.
Paint quality is also sometimes not the greatest. Close inspection may reveal an 'orange peel' effect. Unfortunately this is common to most cars, although the reds can suffer from fading; eventually going quite flat. Mechanically the MX-6 has no known faults, but its worth getting a full service history just to make sure. It's a relatively complex V6 engine you're buying here, not a straightforward proposition should something go pop. As with all Mazda 'sports' models, check the condition of the exhaust. The replacement isn't cheap.
Replacement Parts
(approx. based on 2.5i V6) The MX-6 shouldn't cost the earth to buy and run if well looked after. Parts prices aren't cheap, although they aren't too different from some of the Mazda's more alluring rivals. A clutch assembly will cost around £160, while a new radiator is a reasonable £100. An alternator weighs in at around £260, while a starter motor retails for about £200. Should one go bang, those sleek headlamps are over £210 a pop, whilst a blowing exhaust will present you with a choice. £5 for a repair bandage or £700 for a new system? Make sure the person you're buying from had the funds to opt for the latter.
On the Road
The MX-6 is difficult to fault in this respect. Only those who are after a fire-breathing, tail-out racer will be disappointed with the way the Mazda can despatch a series of bends. The 2.5-litre engine feels gutsy and responsive with a good balance of low-down torque and high-end power. In many respects it feels like an even larger unit. The 165bhp it produces are available via a broad power band, and the five-speed manual gearbox is a peach. The four-speed automatic is not bad either, but really allows you to explore just one aspect of the MX-6's personality.
The fully-independent strut-type suspension is compliant and handles bumps and ridges well. The ride is firm, but not pure-sports firm, and quite comfortable on for the usual pock-marked British B roads. Fuel consumption is reasonably good, with an average return of just over 28mpg.
Overall
If you want a mature and accomplished coupe that's reliable and practical, you can't buy better than a Mazda MX-6. It has a blend of qualities that won't appeal to the go-faster brigade, but which ensured that it sold in steady numbers. The post-1994 models are the best bet, as the interiors look a bit brighter, but in truth any well looked-after MX-6 is good news. As a market proposition, the mechanically similar Ford Probe V6 offers many of the Mazda's qualities for far less money, though many dislike the image. Those who do opt for the MX-6 won't regret their choice.