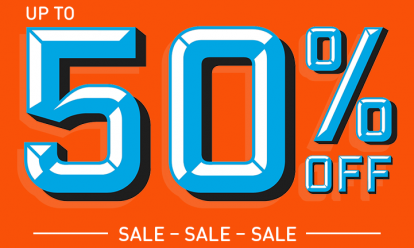 Get covered in our half price Breakdown Cover sale from just £7 a month.* We're the UK's best breakdown provider as voted by Auto Express drivers 2021.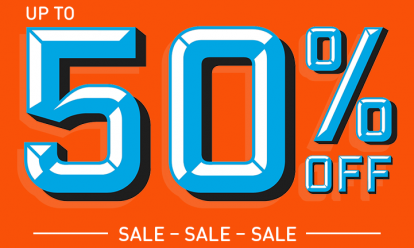 BY ANDY ENRIGHT
Introduction
If asked what Britain's favourite coupe has been in the years 1996-2001, what would you plump for? The Ford Puma would have to be a strong candidate, as would the Hyundai Coupe. Vauxhall Calibra and Ford Probe sales tailed off while the Ford Cougar never really hit the ground running. That headline across the top of this article may well have scotched any attempt at building surprise, but it was the Renault Megane Coupe, an unprepossessing little coupe that you folk just can't get enough of. With good reason too. In a changing car market Renault shrewdly anticipated the way the wind was blowing and developed a range of attractive, inexpensive and insurance-friendly sporty models that didn't break down or become a prime target for villains. As such, the Megane Coupe is one of the best used buys in the sector, just so long as exclusivity and excitement aren't at the very top of your wish list.
Models
Models Covered - 2DR COUPE: FIRST GENERATION - APRIL 1996 TO APRIL 1999: 1.6, 2.0, 2.0 16V [BASE, SPORT, 16V]
SECOND GENERATION - APRIL 1999 TO 2003: 1.4 16V, 1.6 16V, 2.0 16V [SPORT, SPORT ALIZE, MONACO)]
History
The Renault Megane Coupe arrived in April 1996 with a choice of 1.6, 2.0 or 2.0 16v engines. An instant hit, the Coupe looked like a three-door hatch but was in fact a two-door bodyshell with a somewhat minuscule boot. Its easy-going looks and mild appeal found favour with a public wearied by the demands of rapacious insurers - or so it seemed. The 2.0-litre 16v version actually had a tweaked version of the engine that powered the rollerskate Clio Williams model and was capable of some stiff performance figures, but never attracted the boy racer brigade, hence the distinctly reasonable Group 13 insurance rating.
In 1999, Renault revised the Megane Coupe with a more aggressive styling job and a new range of engines. The mainstream models got 95bhp 1.4 and 110bhp 1.6-litre 16v engines, whilst the flagship variants could be ordered with a revolutionary 2.0 16v direct injection petrol engine developing no less than 140bhp. Known as the 2.0 'IDE', it was the first powerplant of its kind to be offered by a European car maker and took Renault Sport two years to perfect. As expected, buyers couldn't get enough of it.
In 2001 Renault had a tinker with the trim levels, renaming them Expression, Dynamique and Privilege. Subtle changes were also made to the interior. This model did good service for Renault until they introduced the radical new Megane series in 2003 whereupon it was honourably put out to grass.
What You Get
The Megane Coupe really is a model in its own right - not simply a three-door version of the Megane hatchback. It's not even a hatchback for goodness sake - more's the pity some might say. I prefer to side with those who appreciate the extra body rigidity you get without that gaping hatch hole at the back.
Make no mistake, this is a car for serious drivers - but it's also been seriously marketed as well. Instead of opting for either the junior coupe sector (a la Ford Puma) or the medium-sized coupe market (a la Toyota Celica), Renault has attempted to target both with the range on offer. The sales figures suggest some merit in this approach.
If you've no objection to decent quality plastic, you should have no problems with the softly sculptured dash layout with its new easy-to-read sports instrument dials. There's a much better unique-fit stereo on second-generation cars with steering wheel-mounted remote controls.
Renault wishfully bills the car as a "true four seater", a statement which seems to me to reveal too many long marketing lunches in Paris. The truth is that the Megane has no more (but certainly no less) room than any of its comparable rivals - the tiny Vauxhall Tigra apart. In other words, carry children or adults to the pub on the back seat by all means, but forget it for anything else.
As I've said, the designers have opted for a boot rather than the fifth door those sloping rear lines might lead you to expect. This brings with it predictable drawbacks in luggage capacity which aren't helped by the luggage aperture being rather small.
Can you nit-pick? Of course you can. It could be quieter and visibility could be better. These are trivialities, however. The bottom line is that La Regie has come up with one cracking car, a fact reflected by its sales figures.
What You Pay
Please contact us for an exact up-to-date valuation.
What to Look For
Very little goes wrong though automatic transmission problems have been known so make sure the 'box changes up and down properly on your test drive. Watch for thrashed 16 valve Coupe models as early cars are now temptingly within the budgets of the Max Power mob. Walk away from anything that's been overly modified. Eighteen-inch wheels do nothing for the Megane Coupe's ride/handling balance.
Replacement Parts
(Based on a 1996 Megane Coupe 2.0 ) A new clutch will be about £140 and a full exhaust system, excluding the catalyst, should be around £250. Brake pads are about £40 a set, an alternator is close to £135, a starter motor should be just under £125 and a headlight is about £65. A replacement radiator (with aircon) is about £150.
On the Road
Those aggressive lines suggest the Megane Coupe to be happiest when it's being hammered, an impression hardly dispelled on the tarmac. The sixteen-valve has a menacing growl, while the steering and chassis responses are better than you may expect.
Once you've seated yourself in the cockpit and adjusted the wheel, you begin to realise just how much thought the French designers have put into their challenger. That short-throw gearchange is superbly light and the leather sports steering wheel imparts just the right amount of `feel`. The driving position, too, is excellent and comfortable over long periods thanks to grippy sports seats.
On the road, this is one of those cars that encourages you to drive hard, to seek out challenging roads. In short, to take the longer way home. It might be based on a shortened version of the old Renault 19 platform but you wouldn't know it; the Megane turns into corners like a shark turning towards a meal and there are no nasty surprises, even if you happen to plonk your right foot down a little early.
Overall
Thousands of British buyers can be wrong. After all, Nick Berry's 'Every Loser Wins' was the best selling record of 1996. It's reassuring to know that we learn by our mistakes and the public's vote of confidence in the Renault Megane Coupe is well founded. As a result, there isn't a small pool from which to choose, so take your time, look at a few and you'll track down a car that should provide hassle-free coupe motoring for years to come.