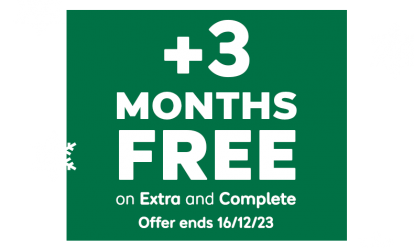 With 12 months of cover, new customers get an extra 3 months for free*.
*Added after 12 months, excludes Basic cover. New customers only. Ends 16/12/23, 7am.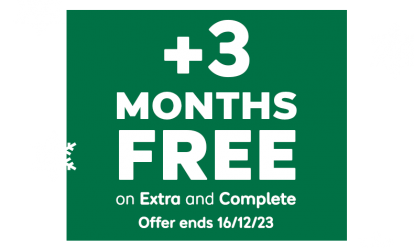 BY JONATHAN CROUCH
Introduction
As with most things in life, the best products take what seems a complicated bunch of requirements and reduce them to something very simple and elegant. The Volvo V40 is just such a car. We're looking at the model that was first launched in 2012, though the focus here is on the versions produced in the 2014 to 2016 period, a time when the Swedish brand was gradually introducing its own 'Drive-E' engine technology. If you can stretch to one of these slightly later models and get yourself a variant fitted with one of the Drive-E engines, you'll get yourself a very complete premium compact hatch indeed, a car that looks great, drives well, has an amazing amount of safety equipment built in and makes sense on the balance sheet too. Let's check this car out thoroughly as a used market proposition.
Models
(5dr hatch, 1.6, 2.0, 2.5 petrol, 1.6, 2.0 diesel [ES, SE, SE Lux, R-DESIGN, Cross Country])
History
Traditionally, Volvos have been better when they've been bigger. It's not that the Swedish brand hasn't tried its hardest with compact, more affordable models. On the contrary, it has a heritage in such designs stretching all the way back to the PV51 of 1936. None though, has been what you'd call desirable, unless for you, desire is a virtue that's safe, solid and sensible. Here though, is a car that is. The V40 premium family hatch, launched here in the summer of 2012, then rejuvenated in mid-2014 with the addition of some super-frugal Drive-E engines that created the model range that lasted until the car got its first main facelift in th Spring of 2016. It's these 2014 to 2016-era models that we're going to look at here.
Prior to its original introduction in 2012, this V40 model's lineage was unremarkable. Through the 340/360 models of the late '70's, the 440/460 series of the late '80's and even the two generations of S40 saloon that more recently followed them, compact Volvo models sold steadily to virtuous Volvo people - but not really to anyone else. The brand's Chinese owners, Zhejiang Geely, who took over from Ford in 2010, needed more. A range of future models that kept the old qualities but redefined them in a more dynamic, interesting, lifestyle-orientated and forward-thinking way. This V40 was the first of them.
Despite the 'V' designation, traditionally used by the brand to reference estate cars, this is a Focus-sized family hatch - but a rather posh one, aimed at the top end of this segment where you'll find premium models like BMW's 1 Series, Audi's A3 and the Mercedes A-Class. It's job was always to take on these elite rivals, simultaneously replace the old S40 saloon and V50 estate models that prior to 2012 had kept dealers afloat and play a major part in doubling the company's worldwide sales by 2020.
But this car was originally launched in 2012 without the key weapon it really needed in meeting that objective - the class-leading range of powerplants developed as part of the Volvo Drive-E engine line-up. These 2.0-litre units only began to appear in V40 models from 2014 onwards, the D4 diesel and T5 petrol powerplants arriving first, with lesser engines appearing towards the end of 2015. It was soon clear that this technology represented a big step forward from that employed in the old Ford-derived units. The 190bhp diesel D4 mode, could sprint to 62mph in less than 7.5s, yet could return a combined cycle average of nearly 75mpg, with CO2 returns below 100g/km. Here, in other words, was a product headlining a model range now promising to offer a very compelling proposition indeed. Which was very necessary in view of the tough completion this Swedish contender had to face. Buyers were slow to realise the extent of the improvements though, so to help re-position the V40, Volvo gave it a minor facelift in the Spring of 2016.
What You Get
The safer a car is, the safer will be its approach to exterior design. That was once true of small Volvos - but it isn't any more. In fact, it's precisely because this V40 is good in an accident that it looks so smart. Let us explain. Almost all cars have relatively high bonnet lines so as to leave an under-bonnet void to meet pedestrian impact legislation. But thanks to a unique under-bonnet airbag, this car doesn't need to allow for that, so its bonnet line can be much lower, part of a lean, wide coupe-like stance in a shape very slightly longer and wider than rival BMW 1 Series or Audi A3 models.
But one with plenty of cues to Volvo heritage. The familiar V-shaped bonnet. The broad-shouldered look that references the Amazon models of the '50's. The hexagonal tailgate we first saw on the classic P1800ES coupe that Roger Moore drove on TV in 'The Saint' back in the '60's. The wedge-shaped silhouette and lean-forward stance draws your attention to a front end that we think is particularly elegant, with its heavy creases, sculpted headlamps and a ground-hugging stance emphasised by a low, wide high gloss front grille. American Designer Chris Benjamin calls it 'a 3D piece of art you can drive'.
Pleasantly different then, an observation equally applicable in the cabin. Of course it needs to be good if sales are to be stolen from the likes of the BMW 1 Series and the Audi A3, a tough assignment tackled with an unpretentious 'Designed Around You' philosophy epitomised by the beautifully positioned infotainment screen that, once you've figured out its complicated menus, enables you to deal with audio, navigation, 'phone and other functions almost without taking your eyes off the road. The idea is that, like IKEA furniture, this cabin should be typically Scandinavian, comfortable, simple, intuitive and visually pleasing. And broadly it is. Yes, the storage space on offer is certainly bettered by some rivals (the door bins are tiny for example), some of the stalks could feel a bit more substantial and the trademark 'floating' centre console has rather too many small buttons on it, but these details apart, the overall effect is far more successful than anything Volvo has previously managed, the eye drawn to slick detailing, much of which was optional for original buyers, things such as the frameless rear view mirror and the translucent gear selector.
One of the nicest touches that lots of customers opted for from new is the hi-tech TFT instrument display. With the flick of a switch, you can choose between three different dial layouts - an green back-lit 'eco' setting to help you drive more economically, a red back-lit 'performance' mode to better suit for spirited driving and the more usual amber back-lit 'elegance' setting for more comfort-orientated day-to-day motoring. We'd also be tempted by a car fitted out with the lovely optional 'theatre lighting' which can be adjusted through seven mood themes, from red to blue.
You can get carried away with things like this and forget more crucial considerations. The seats for example. It's remarkable how little importance we attach to the things we'll be sitting on in our cars, given that we'll be spending many hundreds or thousands of hours in the things, and down the years Volvo has quietly earned a reputation for making the comfiest chairs in the business. This V40 continues that form line with what have to be the most supportive yet wonderfully pillowy seats in the family hatch sector.
Courtesy of a curve on the doorsill, access into the back isn't quite as easy as with some rivals, but once you're inside, leg, shoulder and kneeroom are quote good for two adults, courtesy of the way that the seats have been angled slightly inwards to give rear occupants more space and a better view forward. Mind you, that doesn't do much for the centre part of the rear bench, a place you won't want to be confined for any distance. Still, there isn't any contender in this segment able to comfortably seat three fully sized adults across the back over long distances. Headroom is fine, provided you're not ion a plush variant fitted out with the large panoramic glass roof.
And luggage space? Well, the 335-litre boot isn't the biggest in the sector, but it is at least 10% larger than a Focus, though that's not saying much. Still, you can make very good use of it if you use the useful twin-floor arrangement, which makes the floor completely flat when you push forward the 60/40 split folding rear bench to free up 1,032-litres of total space - while leaving a concealed storage area beneath. There are hooks for grocery bags and useful options like a hanging load net and an optional 'Load Organiser' to compartmentalise the space and keep your eggs from mixing with your Iron Bru. Should you need to regularly accommodate something really long - say a surfboard or a bike - you'll need to find a V40 whose original owner chose to kit it out with the optional fold-forward front passenger seat.
What You Pay
Please fill in the form here for an exact up-to-date information.
What to Look For
The V40's reliability is as good as you'd expect from Volvo. The underlying mechanicals are tried and tested parts and shouldn't give cause for concern. The interiors are also more hard wearing than most, but do try to avoid the paler coloured upholsteries, many of which suffer from staining from denim jean dye transfer. Check for parking bumps and scrapes, especially on the R-DESIGN models. The big alloy wheels are very susceptible to kerbing. The more powerful versions have quite an appetite for front tyres, so check there's some life left in the rubber. One final word on the Cross Country models: if you're looking at one expecting to be able to go anywhere, you might need to manage your expectations a tad. Only the range-topping T5 petrol model (i.e. the powerplant nobody would choose for off-roading) is all-wheel drive. The more practical-looking diesels are, in fact, front drivers and almost useless when the going gets slippery.
Replacement Parts
(approx based on a 2015 V40 D4) Expect to pay around £175 for a brake calliper and between £90 and £105 for brake discs - though you can pay between £140 and £1560 for pricier brake disc brands. A set of brake pads should cost you somewhere in the £22 to £44 bracket. A drive belt will be around £10, while a radiator will cost you just over £190. Wiper blades cost between £10 and £15, though you could pay between £30 and £35 for pricier brands.
On the Road
The 2014 to 2016 period was a transitional one for the V40, a time in which Volvo was gradually introducing its new-era 'Drive-E' 2.0-litre petrol and diesel engine technology. This wasn't fully implemented until the very end of the time we're covering here in this review; which means that many V40s you'll find from this era - specifically the D2 and D3 diesel units and the T2, T3 and T4 petrol engines - will still feature the old Ford-derived units. Where you can be guaranteed to find the much better 'Drive-E' 2.0-litre technology though, is with the 190bhp D4 diesel variant, which was the first to get it and is a derivative we'd certainly recommend. This model can sprint to 62mph in just 7.4s en route to 143mph, yet at launch was able to match the efficiency returns of the feeblest D2 diesel V40 variant - or at least it could when that D2 model had its old 1.6-litre Ford-derived engine. The other Drive-E engine introduced right at the beginning of this period will be a much rarer find, the 245bhp turbo petrol 2.0-litre unit used in the flagship V40 T5 model
Enough on this Swedish brand's engine strategy. What's this car really like on the road? Well, if you've done a little homework before your test drive, then you might find yourself approaching this V40 with a conflict of emotions. Let's be honest. A dynamic drive isn't something you expect from a Volvo, yet this one sits on a platform shared with the best handling family hatchback on the planet, Ford's Focus. But then, not so long ago, we were told that about the brand's smaller and surprisingly stodgy C30 coupe. This car must do better. It does.
Here's a hatch clearly developed by people who care about driving. Four people in fact, in a Dynamic Chassis Team that included a Swedish rally driver and a guy used to racing a Mazda MX-5 at weekends. They pounded round awful British roads for thousands of miles until satisfied that this car could match or beat the best in the class, even with the standard 'dynamic'-spec chassis that even the humblest V40 models have. The result is a very good compromise indeed of absorbent ride and assured handling composure. Original buyers had the opportunity to spoil it by opting for a 'sports' chassis that offers firmer springs and dampers and lowers the ride height by just under half an inch, also lowering the centre of gravity.
We'd be equally suspicious of the optional three-mode Electric Power Assist Steering system which you can vary between figure-light and glutinously heavy but you'll mostly end up leaving in the 'medium' mode the engineers reckoned was best in the first place. A better feature is the Corner Traction Control system that brakes the inner driven wheel in tight bends, transferring power to the outer wheel and allowing you to fire the car from corner to corner in a way you just wouldn't expect yourself to do in a Volvo.
That's another reason why you might enjoy the pokey power outputs common to both the new-tech Drive-E engines first launched in this improved V40 line-up - the ones we mentioned earlier, the 190bhp D4 diesel and the 245bhp T5 petrol model. The T5 comes only with the silky-smooth twin-clutch 8-speed Geartronic auto transmission that was an option on the D4 - and it's certainly a very rapid thing, making 62mph in just 6.3s en route to a maximum of 149mph. The T5 V40 in 'SUV-style' Cross Country trim was also available with 4WD.
If you do want to look at lesser derivatives of this car, it's worth asking your seller whether the version in question was fitted with one of the new-era Drive-E powerplants. Even if it wasn't, if the price is right, then this V40 could still make a lot of sense. For diesel drivers, the older Ford-derived engines include a 115bhp 1.6-litre unit in the D2 and a 150bhp powerplant in the D3. For petrol people, there's a 1.6-litre engine developing 180bhp in the T4. There are also lesser versions of this unit offering 120bhp in the T2 or 150bhp in the T3.
Overall
With this V40, Volvo brought its brand up to date. Fashionable styling clothes some serious safety in a very assured piece of design. Gothenburg has taken on the Germans before - but never like this. In the premium compact hatch segment, only BMW's 1 Series can out-handle this car - and that's only because of its rear wheel drive, a layout Volvo thinks is better suited to Silverstone than Surbiton. In any case, careful development of this car's dynamic Focus-inspired underpinnings has left us with a car an enthusiast might still enjoy.
Which is a surprise. But then, much about this car is. Take the D4 Drive-E diesel engine that ideally, you'd really want to find beneath the bonnet of the 2014 to 2016-era models we've been looking at here from a used car perspective. Just how often have you come across a sensibly-sized car able to sprint to 62mph in under 7.5s that can also manage nearly 75mpg while putting out under 100g/km of CO2?
As a result, this efficient yet characterful, stylish yet sensible car ought to appeal far beyond Volvo's core customer base. It ought to, but it may not. BMW, Audi, Mercedes - even Alfa Romeo customers: they're all pretty parochial. They shouldn't be. A drive in one of these would blow away quite a few prejudices. Whoever would have thought it?