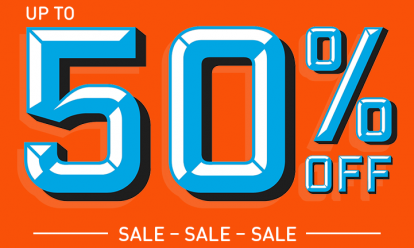 Get covered in our half price Breakdown Cover sale from just £7 a month.* We're the UK's best breakdown provider as voted by Auto Express drivers 2021.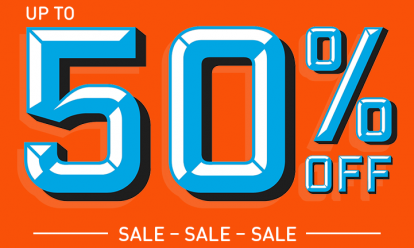 BY ANDY ENRIGHT
Introduction
The Mazda2 is a car that has slipped under the public radar a little. While the MX5, the Mazda3 and the Mazda6 have both sold well, the 2 left quite a few customers scratching their heads and wondering quite where it fitted in. This is slightly strange as it's a solid no-nonsense supermini that although not the most exciting car in its class, nevertheless represents one of the best screwed together cars of its ilk. With used examples now looking attractively priced, getting hold of a nearly new Mazda2 is a very smart way of getting quality and modernity at realistic pricing.
Models
Models Covered:
5dr hatch (1.25, 1.4, 1.6 petrol 1.4 diesel [S, TS, TS2, Sport, Antares, Capella])
History
Although Mazda would like to claim the credit for the 2, much of the donkey work in the car's design and development can be attributed to Ford. Riding on the same chassis as the Fusion, the Mazda2 has done its bit in turning the Hiroshima company from a one-trick pony into a brand with a nicely rounded product portfolio and a whole heap of exciting future potential.
The Mazda2 first arrived in the UK in March 2003, the Ford Fusion having enjoyed a seven-month advantage over its Mazda cousin. Although many customers were puzzled over quite what a Fusion offered over a Fiesta, with no 'conventional' supermini in the Mazda line up, there wasn't quite the confusion. Nevertheless, the tall roofline of the Mazda2 does give it a slight element of supermini-MPV and it's a whole lot more comprehensible than its predecessor, the Demio. Trim levels began in Mazda's usual S, TS, TS2, mould but in 2004 they were rather inexplicably renamed Antares and Capella.
The Mazda2 was facelifted in Spring 2006 but in truth, the alterations didn't amount to much. Steps were taken to render the 1.4-litre diesel engine compliant with the Euro4 emissions regulations and the car got clear-lens light clusters front and rear. Elsewhere, it was a case of better quality interior trim in new colours. An all new 2 arrived in September 2007, replacing this model.
What You Get
Only one five-door body style is available and that tall shape means it looks and feels spacious. You might even mistake this for a car from the next class up. None of this is an illusion either. There's a useful 267-litre luggage compartment which grows to 1044 litres when you fold down the rear seats. Cleverly, the front passenger seat also folds completely flat to help if you're transporting long surfboard-like items.
Equipment levels are a bit basic on the standard S model (a radio cassette player featured on the early cars along while wind-up windows have been consistently present) so it's best to try and bargain your way into at least a TS2 , or an Antares if you're looking at a later model. This is the starting point for air conditioning. Mazda talk a lot about safety but only the top Sport model offered side airbags. Still, mustn't nitpick. The Sport is pretty well appointed, with electric windows all round, electric heated door mirrors, a CD stereo with six speakers and a leather trimmed steering wheel fitted with audio controls.
The Mazda2's V-shaped grille wears the familiar family face, mirroring that of the Mazda6. Further family resemblance is apparent in the way the bonnet flutes draw the eye to that grille. The front spoiler is surprisingly aggressive for such an inoffensive car and the Mazda2's hot hatch frontal aspects may well provoke a few drivers into pulling over. Small five-door cars have a reputation for being frumpily styled, but when viewed from the side, the Mazda2's rising window line and neat overhangs give it a very trim appearance. The post-facelift models feature a blacked-out C-pillar which visually lowers the roofline for an even more dynamic effect. Still, that doesn't stop us wondering what a three-door version would look like.
The rear hatch reaches deep into the bumper, making loading and unloading the car extremely easy and allows the stylists to design huge rear light clusters that sit neatly either side of the hatch. The build quality is evident in the tight shut line gaps, made possible through advanced assembly techniques.
What You Pay
Please contact us for an exact up-to-date valuation.
What to Look For
The Mazda2 has performed very well in customer satisfaction surveys and the mechanicals are largely tried and tested fare. The interior plastics quality could be better and the metallic surfaces are prone to scratching but other than that, a clean bill of health for Mazda's baby. As with any car that's often used for city/shopping duties, check for knocks and scrapes.
Replacement Parts
(approx based on a Mazda2 1.4) With many mechanical parts interchangeable with Ford items, spares can be found relatively inexpensively. A clutch assembly and an alternator will both be around £75. Front brake pads are around £30 a set and the rears £20, a replacement headlamp is close to £80 and a manual door mirror should be in the region of £50. A full exhaust is about £120 and a catalyst is about £220. A starter motor around is around £110, front wing is around £90, a windscreen about £70.
On the Road
Built into every Mazda2 are ISOFIX child seat brackets and twin airbags, as is a smart system whereby in a head-on collision, the brake pedal decouples and is pulled away from the driver's legs to reduce the risk of leg injuries. Apparently there's also an 'ingenious' body structure design that distributes impact energy equally through the car's cross members and side beams to help prevent deformation of the passenger cell. A cell which, by the way, is 45% stiffer than this car's predecessor, the Demio - though this may say more about the Demio than it does about the Mazda2.
All the engines on offer are forgettable, if willing and reasonably economical. Only the 1.6-litre unit has any sort of real zip to it, sixty being reached in 11.4s on the way to 112mph. The diesel manages to average over 60mpg but does have the unfortunate drawback of being a little noisy. Given the lack of sporting pretensions and this car's eminent suitability for the urban environment, we'd recommend that you try and find a used example fitted with the optional Automatic Shift Manual (ASM) transmission, an alternative that was only on offer to 1.4-litre petrol and diesel buyers.
Overall
The Mazda2 may not be the first choice on a shortlist of used superminis but it definitely merits a look. With solid build quality, a range of decent engines and plenty of space inside, it makes a different choice to the usual run of the mill supermini models and at prices which are starting to look a steal, you won't be penalised for your individuality.