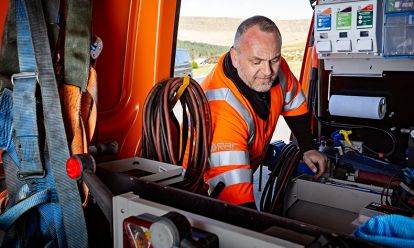 You can get covered in our half price sale from just £5.75 a month.* We're the UK's best breakdown cover provider as voted for by Auto Express drivers 2021.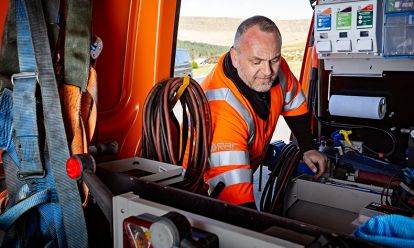 BY ANDY ENRIGHT
Introduction
Solid but dull. That's what we tend to think when confronted with a second-generation SEAT Ibiza. The Spanish company set out to change this perception with the third stab at making a credible Iberian supermini and they might just have succeeded. In injecting more personality, more quality and considerably more money into the development of the Ibiza, SEAT have created a car which more than holds its own in a tough market sector. With used examples now starting to filter onto the market in meaningful numbers, taking advantage of famed VW Group build quality in a model which was conspicuously good value to begin with looks like being as close to a used market dead cert as it gets.
Models
Models Covered:
(3/5 dr hatch 1.4 1.6, 1.8 petrol, 1.9 diesel [base, .cool, S, Cupra, Cupra R])
History
Remember the SEAT Ibizas of 1985, emblazoned with 'System Porsche' decals on every available surface? How quaint, how featherlight they seem, parked next to the Series Three car. SEAT has certainly come a long way from the days of being an Iberian Lada, something for the domestic market only. Now an established European big-hitter, the company needed a small vehicle capable of punching above its weight in a big pond. Spending £150 million on imbuing the Ibiza with more class and less kiss-me-quick certainly reaped instant dividends, with the aggressively priced Ibiza poaching sales from more profitable Volkswagen and Skoda lines. A qualified success then for the VW Group.
Launched in October 1999, the Ibiza range was available with a choice of two petrol and two diesel engines. The 60bhp 1.4-litre and 100bhp 1.6-litre petrol engines were direct carry-overs from the Series Two Ibiza, as were the 68bhp SDi diesel and the 100bhp TDi turbo diesel. Trim levels started at a base or S-spec 1.4-litre, Sport for the 1.6, base for the SDi and S for the TDi. All this changed in August 2000, when SEAT radically realigned the Ibiza range, deleting all of the previous designations bar the three-door 1.6 Sport.
The newly configured range consisted of a three door 1.4 .cool base model ('productionising' a limited edition model which campaigned on the fitment of free air conditioning), three or five door .cool/S models, a three door 1.9 SDi .cool and three and five door TDI .cool/S trims. In October 2000 the 156bhp three-door 1.8-litre 20v Cupra model appeared, followed in February 2001 by an even more aggressive 180bhp version, the Cupra R. Finally realising that handicapping a car with a name like .cool wasn't the last word in sophistication, SEAT dropped this designation in early 2001, and with it went the unlovely SDi engine. Left with the 3 dr 1.6 Sport, 3/5dr 1.4 S, 5dr 1.9 TDi S, Cupra and Cupra R models, it was now far easier for customers to understand.
The Ibiza range remained largely unchanged until it was eventually replaced by a new series early in 2002.
What You Get
Even SEAT don't try to pretend that this Ibiza is exactly where they want to be in their quest to become a kind of Iberian Alfa Romeo, but everyone seems agreed that it's a dramatic step forward. Which is quite something for what is essentially a dramatic facelift. The Spaniards used parent company VW's cash well to dramatically lift the appeal of their best selling model. Over 6,000 changes were made in order to seriously frighten market rivals like Ford's Focus and Vauxhall's Astra as well as others like the Golf, Peugeot's 306 and Honda's Civic.
To be fair, all of these alternatives are very slightly bigger than the Ibiza: in compensation however, the SEAT has a significantly smaller price tag. Whilst this may confuse buyers, getting a car bigger than many of its supermini rivals certainly has benefits. As well as class-leading internal dimensions, the Ibiza is very well equipped. Indeed, all post August 2000 models are fitted with alloy wheels and air conditioning.
Both the Ibiza and Cordoba ranges share the same visual tweaks, supposed to suggest a family likeness to the larger Toledo. Hence a more aggressive front end dominated by a prominent front grille featuring the SEAT 'S'. You'll find a similar look at the nicely resculpted rear, where the prominent badge handily doubles up as a boot release. Of more interest to most customers however, will be the changes made to the interior. The cabin is, quite simply, unrecognisable from that of the old model. Shiny plastic has given way to an upmarket look that wouldn't be out of place on a car costing £10,000 more. A screen mounted in the centre console displays time, exterior temperature and climate-control air conditioning settings. More supportive seats and a three-spoke airbag-equipped steering wheel also add to the quality feel.
Not that there's any more space inside - though cabin room remains closer to a Focus than a Fiesta. Golf and Astra customers might find the cabin a little narrow but otherwise, there shouldn't be too many complaints, even if you're travelling four-up. Mind you, though the bodyshell may not be any bigger, it's changed in most other respects, with a 30% improvement in torsional stiffness. Safety too, was a Spanish development priority. Amongst the many passive safety features, you'll find standard twin front and side airbags, side impact protecting door bars, the very latest crumple zone technology, seatbelt pre-tensioners and doors that can still be opened after a very heavy impact. Other reassuring features include a high level rear brake-light, advanced bifocal headlamps, a collapsible steering column and front seats equipped with reinforced bases to prevent occupants from 'submarining' beneath their seatbelts. Only a centre rear three-point seatbelt is missing.
What You Pay
Refer to Car & Driving for an exact up-to-date valuation section. Click here and we will email it to you.
What to Look For
Tried and tested engines, the VW-standard quality auditing and an inherent feeling of solidity all bode well for the Ibiza's reliability. Having been on sale for such a short duration it's perhaps inevitable that no major faults have emerged, but watch out for neglected ex-hire cars. The Ibiza is a car where the price differences between good and bad examples aren't too great, so be fussy. Watch out for thrashed Cupra models and be aware that some buyers may find the bright yellow colour a trifle specialist, making it difficult to sell on. Look for a fully stamped up service history and reject anything that looks in any way tatty, grubby or vaguely dog-eared.
Replacement Parts
(approx based on a 1999 Ibiza Cupra 1.8 20v) SEAT spares are reasonably priced, with consumables starting at just £4 for a spark plug. An air filter costs £20, a timing belt £40, an oil filter is £9 and a fuel filter a mere £6. Keeping a nearly new Ibiza on the road shouldn't prove too expensive.
On the Road
Whilst all Ibiza models have a certain verve to them, buyers interested in performance will certainly look to the Cupra sports models. The three-door 156bhp 1.8VT Cupra certainly doesn't flatter to deceive, with sixty just 7.9s away from rest en route to 135mph. An even faster model, the 180bhp Cupra R, earns the title of fiercest SEAT to date, reaching sixty in 7.2 seconds and maxing out on the far side of 140mph. The improvements to suspension and body rigidity across the Ibiza range have resulted in a huge reduction in body roll and an astonishing improvement in refinement: this is now probably the quietest car in its class. SEAT claims a 2-3 decibel cruising speed noise improvement over the previous model.
In pursuit of better ride and handling, the suspension has been re-tuned and the standard power steering set-up given more feel. The result is that even the entry-level 1.4 should feel good to punt along twisty secondary roads. On the move around urban areas, the Ibiza's more natural habitat, the car remains as nippy and manoeuvrable as its predecessor. So then, it's fun to drive. Which is all well and good when the conditions are right. But not much use when it's pouring with rain outside Sainsbury's, you've the supermarket mega-shop to cram in and every seat in the car's already taken. Fortunately, lifting the tailgate reveals an impressive 270 litres of boot capacity (before folding the rear seat).
Overall
Over the last few years SEAT have steadily carved out a reputation as the best place to go for quality at a reasonable price. Given that the residual value of the marque's offerings doesn't begin to approach that of Volkswagen or Audi, a used SEAT is the best way to buy into the VW empire at sensible prices. The Ibiza range is reliable, reasonably stylish and beautifully bolted together. Opt for the 1.9 TDi models and you get a classy all-rounder, whilst the 1.6 Sport is a good choice for those who are slightly younger at heart. It's best to buy at least a two year old Cupra model, due to its high depreciation, so the market may well have to play catch up with the bulk of these cars, the same applying even more resolutely to the Cupra R. Track down a good one and you'll have one over on every Polo, Golf and A3 driver you see. It doesn't get much better than that.