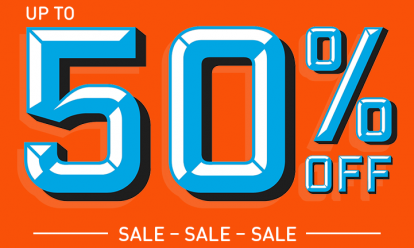 Get covered in our half price Breakdown Cover sale from just £7 a month.* We're the UK's best breakdown provider as voted by Auto Express drivers 2021.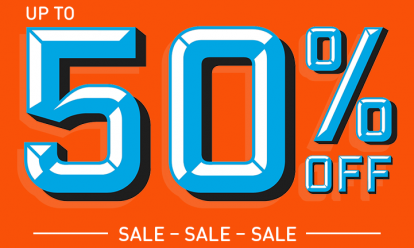 With the Grecale, Maserati brings us its first smaller SUV. Jonathan Crouch looks at what's on offer.
Ten Second Review
The Grecale may not look quite like the Maserati you always promised yourself, but this mid-size performance SUV is the most accessible model yet from this classic Italian brand. There are four cylinder and pure electric options, as well as a classic roaring V6. And enough overtaking presence to scare dawdling Porsche Macans.
Background
Maserati has taken its time in re-inventing its product range but things are at last beginning to take shape. We've had Hybrid engines, the gorgeous MC20 supercar and now, most significantly of all, this, the Grecale. It's named after a Mediterranean wind and it's the company's long-awaited mid-sized Porsche Macan-baiting SUV.
Yes, launched at a time when Macan combustion model production is in its final couple of years, but never mind: better late than never. It'll certainly do more for Maserati's bottom line than the brand's larger Levante SUV, which isn't quite large enough to be large - or quite small enough to be small. Maserati purists will possibly be horrified to learn that this Grecale has been engineered for both four cylinder petrol and full-electric power; but mollified by the availability of a top Trofeo model with a throbbing Nettuno V6 borrowed from the MC20. It all sounds intriguing. Let's take a look.
Driving Experience
The most relevant version of this Grecale gets an engine you might never have expected to see in a Maserati; a four cylinder 2.0-litre unit embellished with mild hybrid 48V tech and delivering 296bhp to all four wheels in base GT form - or 325bhp in the mid-range Modena model. It's the same GME T4 unit used in the Alfa Romeo Stelvio (and also in the Jeep Wrangler) and offers plenty of poke: even the GT manages the rest to 62mph sprint in just 5.6s, despite this Grecale's portly 1,870kg kerb weight. You'll need to be quick with the ZF 8-speed auto transmission's gorgeous long silver paddle shifters to achieve that.
The variant enthusiasts will be most interested in though, is the Trofeo, which uses a slightly de-tuned 523bhp version of the throbbing 3.0-litre Nettuno V6 found in Maserati's MC20 supercar. In this form, the Grecale sprints to 62mph in just 3.8s, providing you select the top 'Sport' or track-orientated 'Corsa' drive modes, the latter exclusive to the Trofeo variant. The other settings, available across the range, are 'Off Road', 'Comfort' and 'GT'. The Trofeo has vast cross-drilled brake discs clamped by huge calipers, all the kind of stuff that will appeal to traditional Maserati fans. But to prosper, the brand has to appeal to non-traditional customers, hence the pure electric Grecale Folgore model you can talk to your dealer about, which offers over 500bhp.
Design and Build
It's hard to imagine why this crossover design, not the Levante, wasn't first to market in establishing Maserati as a performance SUV manufacturer. At 4.8-metres in length, the Grecale isn't actually all that much smaller than the Levante, sitting on a 50mm-extended version of the Georgio platform that underpins its cousin, the Alfa Romeo Stelvio. It certainly looks little larger than its arch-rival, the Porsche Macan. And all the usual Maserati cues are in place - trademark front grille, trio of air vents in the front wings, Trident badging and so on.
The flush exterior door handles hide touch-sensitive buttons for access and once inside, you'll find yourself in a luxury cabin dripping with trademark Italian style. And a driving position that manages to be focused, yet commanding. Not all the switchgear quality emulates the standards set by German rivals, but there's certainly plenty of the required tech - a 12.3-inch digital instrument screen; a centre screen of the same size with a "Hey Maserati" voice control system; and there's also a lower centre 8.8-inch monitor, plus an optional head-up display. Sadly, the traditional Maserati centre dash clock, though still analogue in layout, is now digital. But the thick-rimmed three-spoke wheel with its huge silver paddle shifters makes up for that. Two adults will be comfortable in the back; three would need to be on quite personable terms. And there's a decently sized boot - 535-litres in the 2.0-litre models and 570-litres in the top Tofeo.
Market and Model
Maserati offers pricing from just under £60,000 (for the base Grecale GT) and we can see that tempting quite a few buyers in the mid-sized luxury SUV sector. That pitches the Grecale right into the heart of the BMW X3 / Mercedes GLC / Porsche Macan segment - and it's certainly a more exclusive choice than any of those SUVs. The 'Modena' model costs around £65,000 and you'll need just over £95,500 for the top Grecale Trofeo.
Equipment levels across the line-up include as standard leather trim and all of the usual executive niceties. There are some lovely touches too - like the way that the digital central analogue clock can also function as a Chronometer or a g-meter. There's also the usual remote access via a 'Maserati Connect' system, accessible via a smartphone app. Key extras you can specify include air suspension, a Head-up display and a 3 zone climate control system with a 6.5 inch rear touchscreen. Many customers will also want to consider the optional Sonus faber audio system upgrade which claims to offer a 360-degree music experience.
Safety-wise, Maserati is offering a wide range of Level 2 Advanced Driving Assistance Systems, which it claims is the highest level of driving automation support available on the market.
Cost of Ownership
You don't think about buying a Maserati luxury SUV, then worry too much about the cost of running it. Still, if you're interested, for the base 2.0-litre GT, the Italian brand quotes a combined cycle fuel figure of between 30.7 and 32.4mpg; and a 198g/km of CO2 figure. The V6 Trofeo variant is rated at 25.2mpg and 254g/km.
Now that the Levante has established Maserati as an SUV maker, the used market should be quite comfortable when the time comes to sell this Grecale. As a result, residual values should be strong thanks to the car's relative rarity. And the 2.0-litres engine is a proven Alfa Romeo-derived unit, so is unlikely to cause any issues.
The all-electric Grecale Folgore gets a 105kWh battery pack, so should offer a decent driving range, but it runs on a 400V electrical system, so won't charge as quickly as the 800V system used by some segment rivals, the Genesis GV70 electric, for instance.
Summary
The Grecale certainly makes the performance part of the mid-sized SUV market a more interesting place. If you've already decided that you really want a rival Porsche Macan, you'll find things to criticise in this Maserati's cabin, you'll cast a few aspersions about possible build quality glitches and you might well point out that it's not quite Porsche-like on the limit. We're not going to do that because this Maserati is aimed at a slightly different kind of customer. Someone who will love the aggressive looks, the Italianate interior and the glorious roar of the top V6 Trofeo variant. All of these things make the Grecale unique in its segment.
Whether this car will feel quite as appealing in all-electric form is another question. But then, only a few years ago, we'd have questioned the concept of a four-cylinder Maserati too, yet by the time of this Grecale model's launch, that was the kind of car (the Levante Hybrid) that the company was selling most of. So Maserati has changed. It should have changed sooner. But the Grecale was worth waiting for.