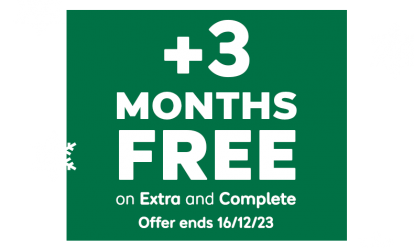 With 12 months of cover, new customers get an extra 3 months for free*.
*Added after 12 months, excludes Basic cover. New customers only. Ends 16/12/23, 7am.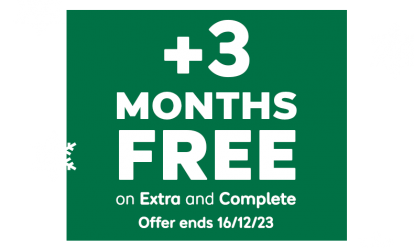 BY JONATHAN CROUCH
Introduction
According to the folks at Jeep, Land Rover has had its own way too long. Nor is this mere Yankee bluster. Their Cherokee has been one of the most serious thorns in Solihull's flesh since it arrived here in 1995 - but that was just for starters.
Its bigger brother, the Grand Cherokee, was always the car that Land Rover really feared - with good reason, it now appears. Launched in the UK in 1996, it was the first credible prestige alternative to the all-conquering Range Rover - at a price which made the British car look very expensive.
On the used market, the story's the same. If you can't afford a new-shape Range Rover and want something with all the luxury and driveway cachet, then look at Jeep first.
Models
Models Covered: First generation - 1995-1999 (4.0 6cy St Wagon 5dr [Laredo, Limited, Orvis] / 2.5TD St Wagon 5dr [Laredo, Limited, Orvis])
History
The Grand Cherokee was introduced in September 1995 in plush 'Limited' form with the 4.0-litre six-cylinder engine. A cheaper 'Laredo' version was added early in 1997, along with a turbo diesel version. The car was replaced by an all-new model in Spring 1999, powered by the familiar 4.0-litre six and a potent 4.7-litre V8.
What You Get
A luxury 4x4 that arguably, is better looking than either the Discovery or the Range Rover - which is just as well since used values will probably see it competing with both. The interior is just like that of any luxury saloon. The trim quality is well up to standard and everything falls to hand easily.
As far as specification is concerned, you certainly can't fault the Grand Cherokee. Limited trim for example, includes a ZF four-speed automatic gearbox, alloy wheels, metallic paint, four-wheel anti-lock braking, cruise control, speed-sensitive power steering, an alarm and an immobiliser.
Inside, Jeep has been ever more generous. Driver and passenger airbags, air conditioning, remote control central locking and electric everything all come as standard - though a sunroof is optional. There's also invitingly squashy leather seats with electric adjustment, ash wood veneer trim, a trip computer and an astonishing stereo system with an optional CD multi-changer.
It's as well to point out that, like the Range Rover, the car has been designed to luxuriously transport four. Jeep feels, with reason given the likely customers, that the extra foldaway rear seats provided in the estate compartments of the rival Discovery and Toyota Land Cruisers are usually redundant.
With this in mind, few owners should be disappointed with the passenger space on offer - though it is true to say that a long wheelbase version would probably give the enormous Range Rover slightly more to think about. However, the supple coil-sprung suspension is as good as anything in the class.
Good enough in fact, to bring to mind the standing farmer's joke which, it must be said, applied to previous generations of off roaders. Apparently, if your wife was about to give birth, you took her for a ride in your Land Rover. If that didn't make things happen, then nothing else would.
What You Pay
Please fill in the form here for an exact up-to-date information.
What to Look For
As with any used 4x4, check for signs of heavy off road use. Few Grand Cherokees will have done much more than climb a grass verge but you can never be too careful. Oil leaks and worn rear shock absorbers have been known.
Replacement Parts
As you might expect for a car of American origin, parts are not particularly cheap. However, there is a well-established dealer network so it should be reasonably easy to track spares down. A clutch assembly is around £400. Front brakepads are around £40, a full exhaust about £700 (with the catalyst) and an alternator around £300.
On the Road
Whether the Grand Cherokee matches its Land Rover rivals in the slimy stuff is a debatable question, though the real answer is academic. Almost every owner will find that this Jeep can take whatever they might want to throw at it. Though the car is obviously not designed as an out-and-out mud-plugger, it's quite competent enough off road to stay with its illustrious rivals over any ploughed field or icy slope.
Like the Land Rover products, it features permanent four-wheel drive and selectable high and low ratios - though there's no differential lock for really sticky situations. Still, the combination of impressive low range pulling power and tough all-terrain tyres works well and inspires confidence.
Power in most models comes courtesy of a lusty 4.0-litre American straight six engine and the result on the road is one astonishingly rapid vehicle. Rest to sixty takes 9.9 seconds on the way to a top speed of 112mph. If you want to go faster, then you might one of a few rare left-hand drive first-generation V8 models (a right hand drive V8 is available in the second-generation range).
That's as long as you can afford the fuel bills of course. Jeep maintain that it is possible to achieve 25mpg in the 4.0-litre at a steady, if unrealistic, 56mph, but the way most owners will want to drive, 20mpg is a more realistic expectation. If that's a problem, search out the 2.5-litre Turbo Diesel variants.
Overall
A more reliable, classier Range Rover alternative? Many in the trade think so. If you don't mind the relative lack of passenger space and extreme off road ability, then the Grand Cherokee looks a good bet.