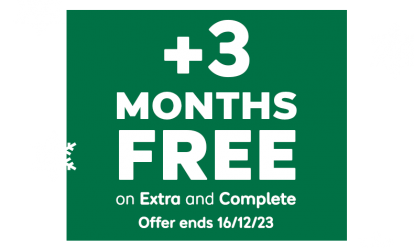 With 12 months of cover, new customers get an extra 3 months for free*.
*Added after 12 months, excludes Basic cover. New customers only. Ends 16/12/23, 7am.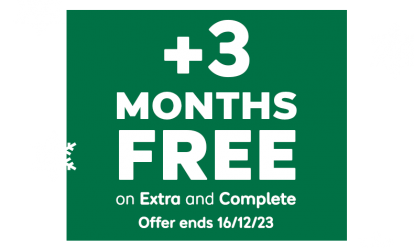 By Jonathan Crouch
Introduction
When Lexus launched the third generation IS saloon in 2012, it had a simple mission. It needed to be a car that potential buyers would enjoy owning more than a Mercedes C Class, an Audi A4 or a BMW 3 series, the three leading choices in the compact executive saloon segment. That was a tough objective, so in trying to realise it, the Japanese premium brand tried to get away from merely copying the winning Teutonic formula in this sector, primarily through offering petrol/electric hybrid power rather than the kind of 2.0-litre diesel engine business buyers were used to. It proved to be a refreshing approach for people in search of something just that little bit different.
Models
Saloon - IS 300h - 2.5 petrol/electric hybrid / IS250 - 2.5 V6 petrol / IS 200t - four cylinder 2.0 turbo
History
Here's an interesting car, the Lexus IS. For many potential buyers, its main appeal lies not in what it is but in what it isn't. Namely a BMW, an Audi or a Mercedes, these being the three Teutonic heavyweight brands who dominate the compact executive saloon sector in which this Japanese contender competes. As a result, our company carparks are overflowing with 3 Series, A4 and C Class models, with the cars in question nearly all powered by clattery diesel engines and mainly driven via the kind of over-firm sporty set-ups that the magazines insist buyers should have. If though, you're fed up with these predictable choices and want something that reinterprets what a car of this kind should be, then this, we'd suggest, is where you need to start your search.
With the first generation version of this IS model, launched back in 1998, Lexus messed around with different bodyshapes. With the MK2 design of 2005, the brand dabbled with diesel power. When this third generation arrived in late-2012 though, you sensed that at last, Lexus was more comfortable in itself, content to concentrate on its strengths, no longer feeling the need to copy what others were doing. Sure enough, almost everything about this IS proved to be different from the norm in its chosen segment. The styling, the single saloon bodystyle, absence of manual transmission and, perhaps most notably, the fact that now, in contrast to the previous generation model, there was no diesel engine on offer. Instead, buyers were offered a unique four-door look, an auto gearbox and an overwhelming emphasis on petrol/electric hybrid power with its sensible running costs and limo-like silent start-up.
Buyers who didn't like hybrid power were offered a conventional petrol engine alternative, first a 2.5-litre IS 250 V6 model, then, in 2016, a replacement four cylinder petrol turbo IS 200t derivative. Neither sold in any significant numbers. No, this car is primarily a hybrid product, that powertrain key to a unique approach we nearly didn't get. Back when work on this MK3 model IS design first started in 2008, the global recession was tempting Lexus back to the badge engineering of Toyota models, which would have made this a plushed-up Toyota Avensis. Thankfully, common sense prevailed and what we ended up with was much more than that - a car intended to change your mind: about hybrid power, German brand domination - and Lexus itself. The original version of this third generation IS sold until early 2016 when it was replaced by a facelifted version.
What You Get
Lexus decisively shifted from bland to bold with this third generation IS. Doubtless there'll be a few who won't take to this MK3 model's more extreme styling but overall, this MK3 model shape won a good deal more admirers thanks to its more assertive persona. At the front, there's the signature Lexus spindle grille flanked by xenon headlamp clusters underlined by daytime running lights fashioned in the 'L' of the Lexus logo. It all delivers a highly distinctive visual signature that's even more dramatic if you've an F Sport model with a mesh front grille and a swoopier front spoiler.
That front grille defines the dynamic shape of the body, the starting point for creases that widen across the powerfully domed bonnet before passing through the base of the front pillar and tightening as they flow towards the rear. The shape is certainly expressive, with its muscular front wings and flared wheelarches, and features a strong horizontal belt line that's supposed to create the impression of larger rear tyres and a lowered centre of gravity. We particularly like the styling of the rear light cluster. It seems to start in the rear wheel arch before framing the rear number plate. It even incorporates an aero-stabilising fin. Lovely.
This MK3 model was a bigger car than its predecessor, 75mm longer and 10mm wider in fact, the extra size paying big dividends when it comes to rear seat space, traditionally a shortcoming not only for this Lexus but for most of its direct rivals.
Get inside and you'll find that the extra space the bigger wheelbase generates has been well used. Whereas the MK2 model IS was pretty cramped in the back, this one offers best-in-class standards of kneeroom - there's 85mm more of it than on the previous car, aided by front seats that are thinner than those of that old model. Headroom's not as impressive though - and, as is the case with obvious rivals, you certainly won't want to be stuck in the middle at the back, legs astride the inevitably prominent transmission tunnel.
Up front, first impressions are very positive indeed. For a start, the basics are right: all-round visibility's good, the mirrors are big and clear, the driving position is adjustable in just about every imaginable way and the seats, pedals and steering wheel all feel great. But it's more than that. Put bluntly, this cabin feels better built, with higher quality materials, than anything else in its class from this era - and by quite a margin too. Even the faux leather looks realistic and there's plenty of the proper stuff too. Highlights include the lovely analogue dashboard clock and the touch-sensitive electrostatic switches you use to adjust the air conditioning temperature. Oh and the way the electric windows slow as the gradually close with a lovely softened thud.
As with bigger Lexus models, the dash is split into distinct display and operation zones, the upper display section dominated by a 7-inch LCD infotainment screen. If that includes satellite navigation and your car has the top-spec Lexus infotainment system, then operation can be marshalled by the eight-way moveable 'mouse' you'll find in the lower operation zone, with functionality that not everyone likes. It does, after all, take quite a subtle touch to guide the cursor where you want it to go. Once you've got the hang of it though, it works fine. Overall, we're not sure the control systems can quite edge those of a rival Audi A4 from this period, but it's a close run thing. The seats, with their lovely quilted finish, are also worth a mention as those drivers who like a sporty feel can get hunkered right down in the car, while those who prefer a more elevated view out can jack them up a fair way.
And the boot? Well the batteries that must be housed beneath its floor in the hybrid IS 300h model rob you of 30-litres of space, but that still leaves a class-competitive 450-litres of room on offer. And, as long as you avoid entry-level trim, there's a 60/40 split-folding rear seat for those times when you want to avoid the home delivery charge after a trip to IKEA.
What You Pay
Please fill in the form here for an exact up-to-date information.
What to Look For
We really struggled to find too many dis-satisfied Lexus IS owners. Not that we expected to find many. The brand has an enviable reputation for reliability and dealer service and that appears to have been continued here. We did come across a few reports of drivetrain vibrations. On the IS 300h models affected, this apparently sets in between 1,200 and 1,400rpm, so look out for that on your test drive. We did come across a couple of owners who complained that on one occasion, their 300h models wouldn't start. In one of these cases, this was because the car had been left for a few weeks. Finally, in one instance, an owner reported a problem with the auto wipers not working. Otherwise, there's little else to report.
Replacement Parts
(approx based on a 2013 IS 300h- Ex Vat) An air filter costs around £18 and an oil filter costs around £5. Brake pads sit in the £30 to £35 bracket for a set. Brake discs cost in the £48 to £67 bracket. Wiper blades cost in the £3 to £11 bracket. For a replacement wing mirror glass, you're looking at about £16. A replacement water pump will be pricey, costing around £718.
On the Road
When the original version of this third generation IS was launched in 2012, Lexus offered an IS 250 variant featuring a conventional petrol 2.5-litre V6 with 204bhp. This was replaced by a more efficient 245bhp 2.0-litre petrol turbo IS 200t variant in 2015. The IS 250 is a pleasant enough thing, with decent refinement and crisp acceleration that'll see you to 62mph in 8.1s en route to 140mph - but you'll almost never see one. These days you see, few people buy thirsty V6 petrol engines in cars like this - which is why the UK importers never offered the 3.5-litre V6 variant that was available in the States.
So forget conventional petrol power in this car and focus on the version of it that buyers from new almost all wanted; the IS 300h petrol/electric hybrid. Unlike the brand's slightly smaller CT 200h hybrid model, it's more than a smartened up Toyota Prius, instead based on a proper large Lexus, the BMW 5 Series-sized GS 300h. True, the 2.5-litre engine used may only offer four cylinders but it does develop 178bhp, with a further slug of power contributed by an electric motor, resulting in a combined 220bhp output. That's enough to easily match the performance of the rival 2.0-litre diesel models at which this car was aimed, 0-62mph occupying 8.3s on the way to 124mph. Why just 124? It's down to use of a special geartrain for the electric motor that reduces weight and cuts friction in return for restricted flat-out pace - a reasonable trade off in my book. After all, when was the last time you drove quicker than 120mph?
If you are going to be driving this car hard, then you'll find that the rubber belt-driven CVT 6-speed auto gearbox (installed because the ordinary IS250 model's conventional mechanical unit didn't fit) can start to frustrate attempts at meaningful progress. We've yet to drive a CVT auto that responded to the throttle (and in this case the gearshift paddles) in the way that it should - and here, the same issues remain. Plonk down your right foot and there's a noticeable pause before the transmission adjusts its gearing, after which there's another thrashy gap between the revs rising and the pace increasing.
This is one reason why this IS struggles with its 'sports saloon' billing. The other is the way that the hybrid system goes about creating its impressive efficiency by allowing the engine to rev up and down in a way that's quite unconnected to your actual road speed. As drivers, we tend to rely on these auditory cues to gauge how fast we're going - for example during deceleration when you hear the engine note play down different tones through different gears. In this Lexus though, you can be decelerating while the engine note is ascending the scales. It all takes a bit of getting used to.
Lexus' answer to this problem is rather novel, a little switch that activates a loudspeaker emitting a synthesised 'engine' noise, its pitch governed by the speedometer. Yes really. As you slow, so does the aural accompaniment. Throw in a downshift and you'll hear the sound flare in response. You even get six frequency registers for the six gears you control via the steering-wheel paddles. A gimmick? In almost any other car, we'd have said so but here, it really does help you attune with hybrid motoring that little bit quicker. The noise synthesiser even makes a reasonable attempt at simulating a V6 growl at full throttle - though personally, we'd have tuned it to change up to the sound of the Lexus LFA supercar's howling V10.If you find the whole set-up annoying, you can easily switch it off, but you shouldn't need to for once up at cruising speeds, it doesn't intervene anyway, this IS 300h then reverting to the kind of whisper-quiet progress that was previously the preserve of top-end luxury saloons.
At lower speeds, as with most hybrids, the car can trickle along powered by the 230V nickel metal-hydride battery pack only (as it will from start-off), or with just the engine (if you're giving it full throttle) - or more usually, with a combination of both, something you can monitor via a graphic display in the centre of the dash. And, unlike, say, a Honda hybrid, you don't have to have that combination approach if you don't want it. As long as the engine's warmed up, pressing a 'EV' button near the gearstick will keep the car in all-electric mode from anything between a few hundred metres and just over half a mile, provided that there's charge in the battery and you keep to below 25mph. Once you do need to use the engine, you get the usual hybrid benefit that power which would otherwise be wasted while braking and accelerating can be used to charge the batteries that drive the electric motor. Readying things for the next time you want to trickle along in all-electric silence.
Once the engine has cut in to dominate proceedings, it'll be a case of making the best selection from this standard 'Drive Mode Select' system, a set-up that tweaks engine output, throttle response, gearshift times and even air conditioning functionality through four main settings. There's 'Normal' if you want to leave the software to do its own thing but otherwise, you can select 'Eco' (for efficiency), 'Snow' (for slippery roads) or 'Sport' (for performance motoring that comes with the accompaniment of a red-tinged hue on the instrument panel ahead of you).
Those likely to want to be selecting 'Sport' on a regular basis were the folk targeted by a firmer-sprung and more dynamically-inclined F Sport variant which also came with the option of an AVS Adaptive Variable Suspension system that provided a fifth 'Sport+' option on the Drive Mode Select controller. Thanks to sensors that automatically adjust the suspension performance at all four wheels in response to your driving style and road surface conditions, AVS enables you to adjust the car precisely to suit the mood you're in and the road you're on.
Even without it, we'd suggest this to be one of the best-handling Lexus models we've ever experienced. Developed at the fearsome Nurburgring Nordschliefe, it tackles the bends really nicely thanks not only to the hybrid model's perfect 50:50 weight distribution but also to a bodyshell 10% stiffer than that of the previous model and a redeveloped double wishbone front and multi-link rear suspension design that decreases bodyroll by 25%. Unusually for a Lexus, the steering is particularly good, with pin-sharp accuracy and a nicely weighted feel, despite the all-electric set-up.
The ride's good too, even if you choose a variant fitted with 18-inch wheels and the F Sport model's firmer suspension, with enough suppleness about it to cope with our hopeless road surfaces. Plus the stability control system is one of the best in the business, intervening gently and almost imperceptibly. Get this car on a test track with all its electronic aids disabled and you'll find a chassis that's as playful and talented as you'd expect for a car that's enjoyed thousands of hours of honing around that infamous bit of tarmac in Germany. As good as anything in the class? We'd say so.
Overall
Thinking of buying a compact executive saloon from the 2013 to 2013 period? Well, maybe you need to try this car. It looks right, it feels good and it makes eminent sense on the balance sheet. If you thought that Lexus was the company that tried to copy the Germans and always turned up a day late and a dollar short, an IS will genuinely surprise you.
Or at least the hybrid version does. Though the conventional IS 250 and IS 200t variants are likeable, their inefficiency counts heavily against them. It's very different with the hybrid IS 300h derivative. Lexus didn't do diesel that well but it's hard to argue with the fact that it does hybrid brilliantly with a car that in many ways makes its German rivals look old, noisy and dirty. True, the vague response from the thrashy CVT auto gearbox undermines the driving experience somewhat but if you can live with that, there's plenty else to like.
Nothing else in the compact executive saloon segment from this period is quieter, cleaner, better equipped and as affordable to tax. Add in the arresting looks and a dealer network routinely steeped in praise by every survey going and it all adds up to a car that, for the right kind of buyer, might prove to be a very desirable thing indeed.