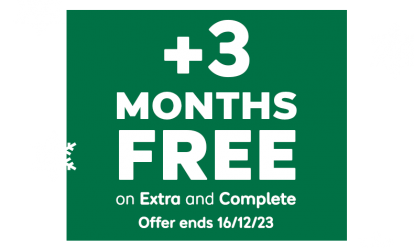 With 12 months of cover, new customers get an extra 3 months for free*.
*Added after 12 months, excludes Basic cover. New customers only. Ends 16/12/23, 7am.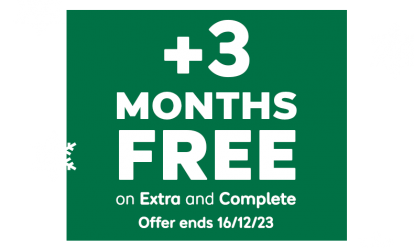 By Jonathan Crouch
Introduction
In third generation form, BMW's X5 proved to be a luxury 4x4 that was bigger, safer, classier and came with a blend of performance and efficiency that some of its rivals could only wonder at. A 2WD option made the range a little more accessible and there were a whole series of dynamic suspension packages for those prioritising tarmac over tundra. The result was a car that, though no longer head and shoulders above the competition, could still set the standard most of them needed to aspire to. Let' check out this 'F15'-series model as a used buy.
Models
5dr SUV (sDrive 25d 2WD, xDrive 30d, xDrive 40d, M50d, xDrive 50i, X5 M 4.4 V8)
History
The BMW X5. It was the car that, back at the turn of the century, completely changed the way we thought about large, plush 4x4s. The car that, more than any other, defined the modern luxury SUV and the one that since the turn of the century, almost every other prestige brand has sought to copy. Without this Munich model, we probably wouldn't have Porsche Cayennes, Range Rover Sports, Volkswagen Touaregs, Audi Q7s or any of the other copycat offerings that now populate the premium SUV sector. And seek to steal sales from the car we're going to look at here, the third generation 'F15'-series X5 launched late in 2013.
BMW doesn't actually like the term 'SUV' with its clunky connotations and has always marketed this car as an 'SAV' or 'Sports Activity Vehicle', though the tag never really caught on. It was justified though when applied to the original 1999 'E53'-generation model, introduced at a time when the 4x4 class was mainly populated by big, ladder-frame chassis vehicles that looked more at home on a farm. By the time the MK2 'E70' model arrived in 2007 though, the segment looked very different, so it was just as well that in this form, the X5 had become larger, smarter and more efficient. Good enough in fact to boost global sales over 1.3 million mark and push the Munich maker's total X5 profits up towards £20 billion.
As you'd expect, this third generation 'F15' version moved the game on a little further again, offering what BMW claimed was the best combination of performance and efficiency in its class. It sold only until 2018, when it was replaced by an all-new 'G05'-series MK4 X5 design.
What You Get
BMW calls the look of this car 'deliberately evolutionary', which we think means that it was styled so as not to alienate existing buyers. It didn't because a whole range of familiar X5 design cues were present and correct. So buyers got short front overhangs, a long wheelbase, upright A-pillars and the familiar BMW kidney grille set between twin circular headlamps that stretch well into the side panels. Whether the finished confection is as pretty as its predecessor is another question. Designer Olivier Heilmer had to make this car bigger and stretch the nose to incorporate a pedestrian-friendly pyrotechnic bonnet - and struggled to do so whilst keeping the handsome silhouette that so characterised the stylish second generation version. Still, you're certainly not going to mistake this X5 for a Mercedes or an Audi when it appears in your rear view mirror. In other words, if not especially pretty, it's certainly distinctive. And yes, still classy.
There are certainly some nice detail touches, notably what BMW calls 'Air Curtains', drag-reducing vertical apertures that guide inflowing air around the wheel arches to create a curtain of air over the wheels that then makes a controlled escape through 'Air Breathers' on the side panels. From the upper edge of these Breathers extends a character line that combines with a familiar BMW side profile crease that rises from the headlamp units through the door pulls and on to the rear lights.
At the back, there's more careful penmanship. So-called 'Aero Blades' channel air around the roof spoiler, while horizontal lines across the tailgate and around the rear apron are there to try and emphasise the width and robust stance of the car. Plus there are thin, three-dimensional LED light strips in the two-section L-shaped rear lamps that create a striking night time look.
Whether all this really works is something we could discuss at length. What isn't up for debate is the style, quality and sheer class of the cabin. The previous generation model was already very nice to sit in but here, things feel more up-market still, with some lovely use of leather and very high quality plastics. It's not as muted and deliberately under-styled as an Audi, nor as brash and in-your-face as rival Mercedes models. Instead, it plots a middle way that, for us, hits the mark perfectly. Fit and finish are virtually faultless.
You sit lower than you would in some other SUVs, which accentuates the sportier feel, gripping a lovely tactile wheel through which you glance instrumentation that's a model of class and clarity. The centrepiece of the dash is a vast 10.2-inch infotainment display screen, which is marshalled by the much-improved iDrive control system, here as intuitive and smart as you could ever want it to be.
Move to the second row seats and, if you owned a second generation X5, you'll be the first to appreciate the extra space here on offer. This design's more upright glazed area gives it a more spacious and airy feel at the back. It'll be even more pleasant if you've got a car whose original owner specified the optional reclining 'Comfort' seats. On all X5s, leg and shoulder room are both much better thanks to increases of 22cm and 10cm in the length and width of this MK3 model. Around 40% of original buyers specified the optional third row seating. These extra chairs are still only really intended for children, folding away into the load compartment floor when not in use.
Talking of the load compartment, a remotely operable powered tailgate was standard, though it's only the top part of this split two-section hatch you can automatically raise or lower. Inside the boot, luggage space rose by 30-litres with this generation model to 650-litres. That's a little less than a Mercedes M-Class or a Range Rover Sport from this era but it's probably enough for most owners. If not, a versatile 40:20:40 split-folding rear bench allows further load capacity to be released in stages all the way up to as much as 1,870-litres.
What You Pay
Please fill in the form here for an exact up-to-date information.
What to Look For
Our owner survey did reveal many satisfied users of this 'F15'-series model, but inevitably, there were a few issues reported. We came across a number of reports of rattles from the tailgate. One owner noticed wind noise through the driver's door seals. Another noticed a squeaking/fluttering sound from the steering column/instrument cluster. Another found the steering wheel rattling. And in one case, a vibration in moderate braking was reported. We came across a couple of instances of the rear view camera failing to engage. And in one case, the iDrive infotainment screen shut down while driving. Some owners have experienced spurious 'Ad Blue low' warnings. And in one case, the 'bonnet open' light kept coming on. One owner found his engine light continually coming on too. And there was a report of a failed EGR temperature sensor.
Obviously, a fully-stamped service history is vital. This car uses complex engines and only regular and appropriate maintenance will see them go the distance. Otherwise, it's just the usual things. Insist on a fully stamped-up service record and check the alloys for scratches and scuffs.
Replacement Parts
[based on a 2015 model xDrive 30d diesel auto] Parts prices for an X5 from this period can be reasonable if you shop around. We trawled around the internet and found these: An oil filter is in the £16-£33 bracket. A fuel filter is in the £22 bracket. A fuel filter around £35. Front brake discs cost in the £125 bracket. Rear brake discs cost in the £100. Front brake pads sit in the £45 bracket. A set of rear pads is around £22 *(but up to £62 for pricier brands). A water pump is about £138. A wiper blade is in the £10-£22 bracket, though you can pay up to around £40.
On the Road
The X5 might have developed over its three generations but there's been one constant. It's always driven well. Actually, perhaps we're understating things there. To be frank, the original MK1 model left us all a bit dumbfounded. How could something so big and high corner like a sporty saloon? Back at the turn of the century, we couldn't quite understand it and not much has changed since. As a result, you now approach this BMW expecting it to be good to drive. To dilute that talent would be to lose the point of the car. It would be like an uncomfortable Rolls-Royce, a dull Ferrari or a reliable TVR.
Did that happen with this third generation version? Well let's consider for a moment what makes this such a good car to drive. Primarily, it's got its priorities right, developed for tarmac use first and foremost, with BMW cheerfully emphasising the xDrive 4x4 system's priority in maximising on-road traction at the expense of off-road capability. They'll happily explain how, instead of mounting the engine and gearbox up high to be clear of water (as you'd get in any serious-minded SUV), they've mounted them low and as far back as possible for an aggressive centre of gravity to help spirited cornering. The result is a machine that on a twisting country road, really doesn't feel very SUV-like at all - which is why the Bavarians call it an 'SAV' or 'Sports Activity Vehicle' instead.
Whether anything weighing up to 2.2-tonnes in weight and nearly 1.8-metres in height can ever defy the laws of physics enough to match BMW's description of this model as 'a driver's car' is another question, but there's no doubt that body control really is excellent for a vehicle of this kind. Drive down a bumpy back lane and you can feel the suspension working hard to keep the passenger cell serene and avoid the sort of 'nodding head' syndrome that some cruder large SUVs still exhibit. But these of course don't include this X5's most direct rivals from this era, cars of the quality of Mercedes' M-Class, Porsche's Cayenne and the Range Rover Sport.
Original buyers had lots of suspension choice. There was a passive coil-sprung set-up as standard but those who got a plusher model or resorted to the options list could really build quite a tarmac tool. 'Active Roll Stabilisation' reduces body lean through the bends. 'Dynamic Performance Control' shifts torque between the rear wheels through any given corner, depending on where it's needed. Then there's self-levelling rear air suspension to improve the ride and Variable Damper Control so you can stiffen or sharpen that ride to suit the road you're on and the mood you're in.
The final feature just mentioned - the Variable Damper Control - works through a system that was standard, BMW's Drive Performance Control. It's one of those set-ups you might be familiar with from other brands where a press of a button tweaks steering feel, throttle response and gearshift times to be either super-efficient, comfort-orientated or overtly sporty. Here, the requisite modes are termed 'ECO PRO', 'Comfort' and 'Sport' or 'Sport+', all of them controlled via a rocker switch next to the shard-like gearstick for the super-smooth 8-speed Steptronic automatic transmission.
Does it all work? To a point. Ultimately, all of the various systems deliver what they set out to achieve. With the Active Roll system fitted, it's especially astonishing to throw this car through a set of bends and marvel at its composure. And with the variable dampers and the air suspension installed, the 'Comfort' setting really is a rather lovely way to waft through the urban landscape. The problem is though, that modern motoring is such a mix of landscapes and because there's no Range Rover Sport-style set-and-forget 'auto' setting to constantly choose the best mode for any given situation, you constantly find yourself flicking between the different options, sometimes unsure as to whether you've chosen the right one.
A slight vagueness in the steering doesn't help either - switching to 'Sport' just artificially weights it up. Having said that, it's unerring accurate and can be a bit sharper if you get a car whose original owner specified the extra cost Active Steering set-up. Get used to it and you can still sling this car happily about if you want to, with tight cornering aided by a standard Automatic Differential Brake system which works through the turns to counter both understeer and wheelspin by lightly micro-braking whichever front wheel is threatening to lose grip. Is it all ultimately enough to make this as rewarding a tarmac tool as a Porsche Cayenne or a Range Rover Sport from this era? Probably not, but we can't imagine too many potential customers will care very much, people who'll likely be more than satisfied with the polished, cosseting way this X5 goes down the road.
And the speed that the road in question will disappear beneath them. The M50d model is especially impressive in this regard. It's a storming thing that can deliver some industrial-strength fireworks when you really prod it into life. Three turbos and 740Nm of torque will see to that. The result is a massive amount of performance, instantly on demand. The spec sheet tells you that this car will accelerate to 62mph in 5.3 seconds and that BMW's software boffins will call time on its acceleration when it's registering 155mph. But that doesn't even come close to telling you how rapid this car feels in the real world. It's supercar quick, faster than an Audi R8 V10 in the 30-70mph overtaking increment and as fast as a Lamborghini Murcielago over a standing kilometre. Plus it's got very good brakes and for a diesel it also makes a pretty good noise.
Of course, it's worth pointing out that most customers will choose a rather less aggressive 3.0-litre diesel in their X5, namely the 258bhp unit in the xDrive 30d variant that over 60% of UK customers choose. Even that car will dip under seven seconds to 62mph and charge on to 147mph, so it's hardly slow and has enough torque to satisfy a 3,500kg braking towing limit. There's also an xDrive 40d variant that ups the power to 313bhp, improving the sprint time to 5.3s and the top speed to 155mph. As for other X5 engine choices, well there's a 449bhp 4.4-litre petrol V8 xDrive 50i variant that almost no one in the UK bought but which nevertheless is extremely fleet, demolishing the 62mph benchmark in 5s dead. The twin turbo petrol V8 fitted to the top X5 M model is predictably even faster and there was an arguably more relevant 'X5 eDrive' Plug-in hybrid variant. Here, a 241bhp 2.0-litre petrol engine is mated with a 94bhp electric motor for impressive 4WD performance and a 'pure electric' range of around 18 miles on a fully charged battery.
But we haven't yet mentioned the variant that around a quarter of original 'F15'-series X5 customers chose and the one that introduced a feature to the X5 range never previously seen in this car: two wheel drive. We're talking of the entry-level diesel version, the rear-driven sDrive 25d, a car that switches you down to a smaller four cylinder 2.0-litre engine and a more modest 218bhp. Mind you, that's still good enough to take you to 62mph in 8.2s en route to 137mph. And there's still the extra cost option of xDrive 4WD if you want it without much impact on this variant's class-leading economy.
We reckon most customers are going to want the option of four driven wheels. After all, though the xDrive system might not be set up for mud-plugging, it's still more capable than most owners will ever need it to be, using an electronic clutch and the cleverness of BMW's Dynamic Stability Control system to alter drive from the normal 40/60 front-to-rear bias to 100% front or rear, as necessary. The xDrive models also get Hill Descent Control to ease down slippery slopes, but that's about it as far as BMW has gone in terms of off-tarmac prowess. You're always going to be limited here by ground clearance and the asphalt-bias of the tyres. Which is probably just as well.
Overall
This 'F15'-series model was a more mature X5, this third generation design evolving into a larger, more comfortable and more efficient proposition. The more time you spend with it, the more you wonder whether any other competitor from this era really is better suited to the relentless kind of life that cars of this kind actually lead. It's very special inside, you can have it with seven seats if necessary, it's as good as it needs to be on the mud and it's still a rewarding tarmac tool if specified properly. So yes, it can keep its rivals in sight in all these areas. They, in contrast, struggle much more to match this BMW's class-leading economy, cleanliness and sprightly performance. Some competitors are much pricier too. Not without reason do one in every three X5 owners stay loyal to the range when the time comes to change their cars.
True, this might not be as handsome a design as it used to be, but it's still imposing and classy. Safer too and more relevant, not only in terms of its lower running costs but also its hi-tech infotainment ConnectedDrive cleverness. And all of this on top of a range of virtues that offer as much motoring flexibility as you could ever need. We are, after all, looking here at a car with economy pretty close to that of an ordinary family estate, yet one that potentially can keep up with a hot hatch, scale the lower slopes of Ben Nevis and take seven folk to the theatre when all is done. It is, by any measure, a very complete vehicle. A benchmark then. Just as X5s have always been.