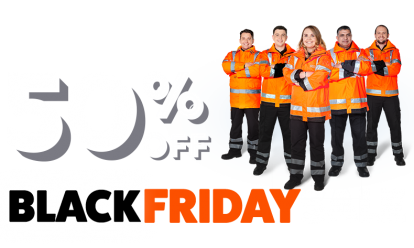 You can get covered in our Breakdown Cover sale from just £5.50 a month.* Join the UK's best breakdown provider as voted by Auto Express drivers 2021.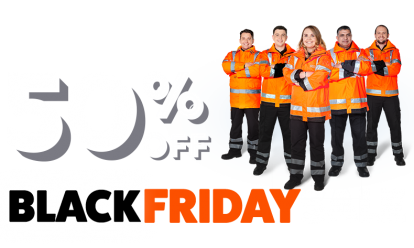 BY ANDY ENRIGHT
Introduction
Industry watchers will long remember the Avantime as the moment Renault, buoyed by a swelling wave of innovation, innovated perhaps a little too far. The idea of merging a Renault Espace chassis with an angular three-door coupe-style body came from way out of left field and left many potential buyers scratching their heads. As a used buy it's an intriguing proposition. Rarity is more or less guaranteed and it may well hold its value reasonably well due to curiosity value but there aren't too many about. Renault aimed to sell 1,500 Avantimes per year in the UK. Divide that by ten and you'd be nearer the mark.
Models
Models Covered - 3DR COUPE: (2.0 DYNAMIQUE, 3.0 V6 PRIVILEGE)
History
When Renault unveiled the Avantime at the 2000 Geneva Motor Show, few thought it anything but a typical show car. Flashy, impractical but guaranteed to generate a few headlines; it was novel but would never make production. Further inquiries revealed that a deal had already been struck with Lagardere, owners of Matra, to assemble the cars. The Avantime was getting the green light.
Green, however, soon turned out to be amber. The initial design for the Avantime hadn't included facility for multiplex wiring, a feature that allowed all sorts of 'plug and play' electronic gizmos to be added or deleted as required. Realising that using a traditional wiring loom would render the futuristic-looking Avantime a touch archaic, a solution was designed that offered a rudimentary multiplex system, but this put Avantime production back another year.
This may not have been hugely significant in the Avantime's fate, but its UK on sale date of summer 2002 saw advance orders looking pitiful. Nobody, it seems, was interested in buying a Renault luxury coupe built on an Espace chassis. Worse still, Renault had withdrawn Espace production from Matra's Romarantin factory in central France, leaving it with just the Avantime to rely upon. With global orders totalling 15 cars a day, the plant proved uneconomic and the decision to can the Avantime was taken in February 2003. In a statement it called the Avantime a "commercial failure" and said the decision to end production "drives Matra Automobile to end its activity in auto construction." The Avantime's fate was sealed when Renault themselves washed their hands of the car. "We will not take over production. A transfer of these facilities was considered out of the question because of the cost," a Renault spokesman was quoted as saying. He also stated the Avantime was based on outmoded technology and that it would take too long to restart production in new factories. A bold, if brief, chapter in France's automotive heritage had come to an ignominious end.
What You Get
The shape is going to attract and repel equal quantities of customers, being essentially a bevel-hipped three-door MPV with a vertical rear window finished off by a jutting bottom. The detailing is fantastic, with crazily angled figure-eight tail lights, xenon headlamps with gill slats as eyebrows, doors which hinge outwards and then swing open and pillarless side windows which, coupled with the enormous sunroof, lend credence to Renault's assault on the four-seater cabriolet market. Avantime? You bet. Renault describe the car as having a "feline front and a beefier and more propulsive rear", although the vision of a cloven-hoofed barrel-bottomed cat probably sells the Avantime short.
Rear seat space is good, as it should be for a vehicle that does away with the Espace's third row of seats, but it's not possible to get your toes under the front seats, which limits ultimate legroom. One switch lowers all the side windows and the sunroof, something owners would be well advised to steer clear of at their local safari park. Despite approaching the Avantime with some cynicism, the execution of the product is so adventurous, so laudable and so beyond the normal frame of reference that one can't help but develop a sneaking admiration for it.
One area where the Avantime reverts to convention is in the loading bay, with a 60/40 rear seat giving access to 530 litres below the parcel shelf and a total of 900-litre when loaded to the head lining. There's a wide array of interior trim choices, mostly in muted colours including three different shades of grey, which Renault appear to believe is the 'new black'. The multiplex wiring system allows the easy fitment of ESP stability control, electrochromic mirrors, ABS, brake assist, electronic brakeforce distribution and a whole barrage of airbags, all controlled by a tiny electronic brain. In fact, for a car that purports to be ahead of its time, the electronic innovation of the Avantime looks distinctly modest compared to, say, Mercedes S-class models which have been on sale now for a few years.
As touched upon previously, multiplex wiring, a necessity in this class, was never a part of the Avantime's initial design and had to be subsequently incorporated in order to provide the sophisticated functions (such as rain-sensing wipers and sunroof glass) that customers paying this much expect. It's probably the reason why some features, such as the Laguna's trick credit-card key system, aren't included in the Avantime - the development cycles became too tight.
What You Pay
Refer to Car & Driving for an exact up-to-date valuation section. Click here and we will email it to you.
What to Look For
Little goes wrong with the engine and running gear but there are plenty of other things to keep an eye out for. Body damage is the first as Avantime spares can be tricky to get hold of and any misalignment in the hideously complex doors will be costly to rectify. The multitude of hastily developed electronics inside the car are also rather error prone. Many Avantimes show spurious warning lights on the fascia. Alarm and immobiliser systems have also proved temperamental.
Replacement Parts
(Based on an 02 Avantime 2.0 Dynamique) Exterior parts for the Avantime are expensive. A new windscreen is in the region of £450 and the mirrors alone are the best part of £200 each. A front bumper assembly is £245. Elsewhere costs are kept to a more reasonable level. Both engines are Renault stalwarts so costs won't be too high for engine ancillaries and consumables.
On the Road
The 3.0-litre V6 engine as fitted to flagship models is the same 210bhp unit as fitted to range-topping Laguna models and is enough to punt the Avantime up to 137mph, yet can average 25mpg. Although the automatic gearbox feels better suited to the Avantime V6, the manual gearbox makes it surprisingly good fun to hustle about. Otherwise, anybody who's driven an Espace will get a strong sense of dej vu, with many of the minor controls being purloined from the MPV. There are some faults which luxury car buyers won't be used to - the way the doors judder into place and the modest turn of speed - but they pale into insignificance next to the satisfaction of making the average coupe/cabriolet/4x4 appear about as original as an ABBA tribute band.
Overall
If the Avantime proved a prize turkey first time round, what's to stop it being an equal dud on the used market? A few things weigh in its favour. With the edge taken off its ridiculous pricing no longer looks quite such an anomaly. Secondly, history may well look upon it a little more sympathetically than European new car buyers ever did, making the Avantime a charmingly idiosyncratic purchase. It would be interesting to see the market research Renault undertook when Avantime project was in its earliest days because there must be figures somewhere indicating a huge untapped market of customers just waiting for a big coupe based on an MPV with styling that causes pedestrians to walk into lamp posts. The joke was on someone. Was it us or was it Renault?