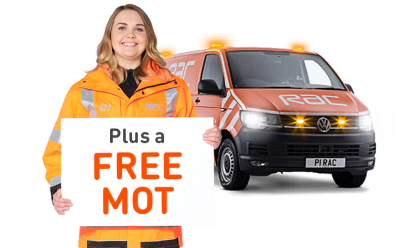 RAC Breakdown Cover comes with home rescue as standard. Plus, get a free MOT with Advanced and Ultimate.* Join the UK's best breakdown provider as voted by Auto Express drivers 2021.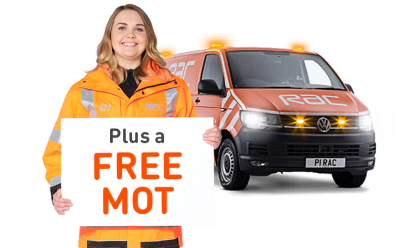 BY JONATHAN CROUCH
Introduction
The British will argue of course, but real sports cars are Italian. Always have been. In the late 80s and early 90s, however, the Latin makers, like our own marques allowed the Japanese to dominate in a market that was never theirs. The Alfa GTV was the car with the remit of redressing the balance.
From 1996 to 2005, Alfa Romeo's GTV models did a fine job of establishing themselves in the UK just as the affordable European sportscar was enjoying something of a renaissance. It's pleasant to report then, that these are cars which do this famous marque much credit. A good few are available on the used market and are tempting propositions indeed.
Models
Models Covered:
ALFA ROMEO GTV (APRIL 1996 - TO DATE)
GTV [16V TS Lusso and Turismo, 24V Lusso]
History
The GTV already had quite a history behind it. The Bertone-bodied GTV coupes of the 1970s are already classics but the 1996 car reprised that theme in a better-built guise. In April 1996, Britain belatedly got the latest GTV Coupe (along with the Spider convertible version), though only with the choice of one engine - the 2.0-litre 16v Twinspark unit used elsewhere in the Alfa range.
Over on the Continent, they also had the choice of a turbo four cylinder and a 3.0-litre V6. September 1998 saw a small increase in power on 2.0-litre engines from 150 to 155bhp. The V6 came over here in tiny numbers in GTV coupe form in the Summer of 1998 and was incorporated into the right hand drive GTV range fully in the 1999 model year revisions announced shortly after.
A six-speed version was added in June 1999. At the same time, the 2.0-litre twin spark models were offered in entry-level Turismo and upspec Lusso versions. In summer 2003, new 2.0JTS and 3.2-litre V6 engines were announced and a mild facelift was unveiled, chiefly involving a larger front grille and capacity inside for a satellite navigation system.
The, arguably, even more beautiful Brera coupe replaced the GTV in 2006.
What You Get
One of the most beautiful sportscars you can buy - at any price. The GTV is beautiful and sounds even better than it looks. The styling is unmistakably Alfa Romeo, from that trademark triangular grille, through those distinctive twin circular headlamps, to the stubby, dynamic tail treatment of the GTV.
Certainly, build quality is up to the highest mid 90s Teutonic standards, an essential attribute given that Alfa had Audi, BMW and Saab in its sights when designing the car. Even the sports seats have Germanic firmness, though reveal themselves as being comfortable and supportive over longer distances.
Just as surprisingly for long suffering Alfisti will be the excellence of the driving position. The steering wheel is adjustable and the stylised dashboard, with its deeply recessed dials, easy to absorb.
What You Pay
Refer to Car & Driving for an exact up-to-date valuation section. Click here and we will email it to you.
What to Look For
Watch out for cars that have been thrashed and badly repaired. Check for electrical problems and interior creaks and rattles.
Replacement Parts
(approx based on a 1997 GTV 2.0 Twin spark, excl. VAT) A clutch assembly will be around £205, while a headlamp will set you back £225. A starter motor will be about £194 and an alternator approximately £120. Brake pads front and rear are about £49 and £53, respectively.
On the Road
Under the bonnet of most of the cars you'll find, there's the gloriously melodic 2.0-litre 16-valve TwinSpark engine that was also enjoyed in the 145, 146 and 156. In a sense, you won't care that its 150 horses actually take you to sixty in 8.4 seconds on the way to 130mph. What will matter is the sound it makes, inviting you to rev and rev again.
The V6-engined models are considerably thirstier as you would expect while the extra weight in the nose adversely effects handling. On the plus side, you get one of the most charismatic engines ever built and the later 3.2-litre V6 models will launch you to 60mph in 6.3s. The direct injection 2.0-litre JTS which showed up in 2003 is more refined than the older 2.0-litres and can return a respectable 31mpg. The 0-60mph acceleration time is roughly the same as in the older 2.0-litre cars.
On the move it's fair to say that these Alfas are more at home on smooth Italian tarmac than Britain's bumpy back-roads. The Italians were quick to point out that the GTV was one of the stiffest cars in its class and, frankly, it feels it. If you like a sporty drive, however, this won't put you off.
Perhaps the highest accolades should be reserved for the front wheel drive handling. If you've always thought that proper sports cars should be powered from the rear, then stand by for a change of heart. Alfa wisely used the outstanding Lotus Elan as a benchmark in development, but improved upon it in a number of key areas.
First, there's power steering that, in contrast to the Lotus, offers the kind of direct steering that you'd normally associate with a racing car. Secondly, the Italians managed to design a multi-link rear suspension system that allows a degree of rear wheel steering. There's certainly none of the twitchiness that normally affects powerful front-driven sports cars under heavy acceleration.
Overall
If you can find one, buy it. You won't be disappointed.