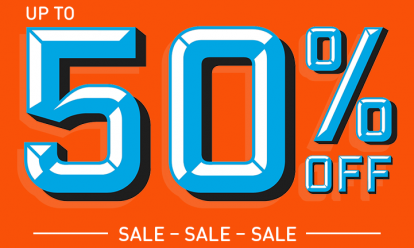 Get covered in our half price Breakdown Cover sale from just £7 a month.* We're the UK's best breakdown provider as voted by Auto Express drivers 2021.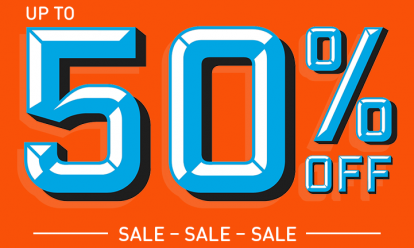 By Jonathan Crouch
Introduction
With the first generation NX, Lexus brought us a strikingly styled premium mid-sized SUV that was unafraid to go its own way when it came to cars of this kind. It was the only model in its class that couldn't be ordered in diesel form, with most variants instead offering a beautifully refined and highly efficient petrol/electric hybrid powertrain. If you're choosing a used mid-sized SUV in this segment, most of the magazines will tell you to buy something diesel-powered and German. But if an NX appeals, you may well feel that you know better. And you could be right. Here, we're going to look at the later 2017-2021 version of the first generation model as a potential used car buy.
Models
5-door SUV - NX 300h - 2.5 petrol/electric hybrid [Sport,Premium,F SPORT, Takumi]
History
Used premium mid-sized SUVs are all the same - or are they? Here's one that's a little more individual: the Lexus NX, considered here in the first generation's final form, which sold in the UK between 2018 and 2021.
Lexus isn't afraid to be different: it never has been. This was the company that proved top luxury saloons didn't have to be German. And the brand that pioneered hybrid power when others were only just getting to grips with diesel. So when at last in 2014, it turned its attention to the premium mid-sized SUV sector with this NX model, it was perhaps inevitable that its approach would once again be somewhat unique.
The looks, for a start, make this arguably the most distinctive design in its segment from its period. Amongst obvious rivals, even a Range Rover Evoque looks quite ordinary in comparison, while popular contenders like Audi's Q5 and the Mercedes GLC look positively mundane. Further setting this car apart was the technology that lay beneath its bonnet. In a class that in this era relied almost exclusively on diesel engines, it was the only model you couldn't fuel from the black pump, with all NX variants instead preferring the greener and more tax-efficient solution of petrol/electric hybrid power, albeit without the addition of Plug-in technology.
The resulting package worked quite well for Lexus, this model quickly reaching a point where it accounted for over 30% of the brand's global sales. It's a sign of the market's fascination with SUVs that it out-sold the company's cheaper, more conventional CT200h hatch by three to one. Even so, by 2018, the Japanese maker knew that many potential buyers still weren't aware of this model's existence. And those that were could be easily swayed towards the many and varied premium mid-sized SUVs launched since this car's original introduction, contenders like the third generation BMW X3 and the second generation Volvo XC60.
Hence the need for a mid-term update for the 2018 model year that brought us smarter looks, upgraded infotainment, more comprehensive safety provision and, supposedly, improved the rather over-firm ride that blighted early NX models. The result, for the right kind of buyer was an interesting combination, which sold until the second generation model was launched in late 2021.
What You Get
Remember when Lexus models tried to look like their competitors? Seems a bit quaint now doesn't it? Those days are long gone and with this first generation NX, what we got instead was one of the most individual designs on offer in the current market, its styling an absolute riot of contrasting angles, swage lines and details all competing for your attention. It has absolutely no right to work - but somehow it just does.
All this being the case, it would have been particularly disappointing if on the inside, Lexus had served up something more conventional. Fortunately, they didn't. Take a seat here and the shape of the dash in front of you is a world away from the simple planes you'd find in, say, a Range Rover Evoque from this period - and it's certainly far removed from the kind of BMW or Audi cockpit that would have flowing, natural shapes. Here instead, the look and feel is more deliberately modern, with sharp angles and bold slashes of wood and metal. It's all evidence of Lexus' growing confidence as a car maker. True, there's a LOT of design going on here and some of it can seem a bit fussy in places. Overall though, we reckon it all works - against the odds in some places.
The major change with this revised model was the replacement of the previous 7-inch centre-dash infotainment screen with the much classier-looking and easier-to-use 10.3-inch monitor of the upgraded 'Lexus Premium Navigation' package that from 2018 was fitted as standard across the range. In the rear, there's more space than the exterior dimensions lead you to expect. Knee room is especially good by class standards and though there's not a great deal of cabin width, what you do get is embellished by the fact that the NX does without the kind of high centre transmission tunnel that features on most of its rivals. So though the centre part of the rear bench isn't very comfortable, it is easier to transport three adults in this car than would normally be the case with models in this segment. Headroom's not bad either, though it can be compromised a little if you opt for a model fitted with a panoramic glass roof.
The rear seats also recline, which makes longer journeys in the back far more relaxing. A centre armrest features pop-out cup holders, the seatbacks have deep pockets, the doors have proper bottle holders and you get these two centre vents. Unfortunately though, as with many rivals, the USB ports or 12v sockets that tech-savvy youngsters will want for their multi-media devices are missing. Still, it's all beautifully put together, especially in a top variant which features classy stitched leather and door cards with lovely 'Shimamoku' wood inlays.
Out back, plusher models get an arthritically-slow powered tailgate that rises to reveal a 475-litre luggage capacity. Thanks to the need to house the hybrid system's batteries under the rather high floor, that's a little less than some rivals offer, though is substantially bigger than you'd get in a rival Range Rover Evoque from this period. Push everything forward and there's a slight slope to the loading area floor but there's plenty of usable space, with up to 1,520-litres of fresh air on offer.
What You Pay
Please contact us for an exact up-to-date valuation.
What to Look For
We really struggled to find too many dis-satisfied Lexus NX owners. Not that we expected to find many. The brand has an enviable reputation for reliability and dealer service and that appears to have been continued here. We did come across a few reports of drivetrain vibrations and interior rattles. On the NX 300h models affected, this apparently sets in between 1,200 and 1,400rpm, so look out for that on your test drive. We did come across one disgruntled owner who complained that on one occasion, he reversed out into the snow to be greeted with a dash message saying 'AWD malfunction - 2WD engaged'. Without 4WD, he promptly slithered into a ditch. There was also an audio display problem, a car pulling to the right and a problem with one owner's navigation system. Otherwise, there's little else to report.
Replacement Parts
(approx based on a 2018 NX 300h- Ex Vat) An air filter costs around £10 and an oil filter costs around £8-£10. Front brake pads cost around £102 for a set. Brake discs cost in the £48 to £67 bracket. Wiper blades cost around £10. For a replacement wing mirror glass, you're looking at about £16. A replacement water pump will be pricey, costing around £718. A wheel bearing and hub is around £217.
On the Road
So what's it like? Well let's start with the good stuff. The first generation NX came only with a 2.5-litre petrol/electric hybrid engine offering a combined output of 195bhp and mated to a E-CVT auto gearbox. For town use, it's an almost perfect combination. In fact, there's really no other Crossover of this size from the 2018-2021 era that even comes close to the seamless waft of propulsion this car provides, so if you're looking for the most relaxing and refined mid-sized SUV you can buy from this period for shopping and school run duties, you can end your search right here. This is it. Unfortunately, out of town, the belt-driven transmission is far less accommodating. The gearshift that was so sweet and smooth when you were ambling about rather loses its way when more rapid progress is called for. You press the throttle hard, the revs roar and not a huge amount of forward motion is delivered.
The sales figures suggest that most NX buyers are quite happy to work around this kind of potential irritation. Nor do loyal buyers appear to be particularly concerned by the rather over-firm ride, something Lexus tried to address with this revised post-2017-era model - without much overall effect. The 'AVS' 'Adaptive Variable Suspension' system that would solve the issue was only fitted to a pricey 'F Sport with Premier Pack' variant and couldn't be ordered as an option. Still, compensations here are many and aren't only limited to this hybrid model's silken urban demeanour and impressive low speed refinement. The hybrid system facilitates an NEDC CO2 figure of 121g/km across the range, far better than you'd get from diesel-powered rivals from this period. That in turn means that owners will be making much lower Benefit-in-Kind tax payments, enough indeed to potentially save a 40% tax payer more than £1,000 a year over what would be necessary to pay with a comparable black pump-fuelled rival. The 55.4mpg NEDC combined cycle fuel consumption figure is more similar to competitors, but of course an NX will also be cheaper to run in that regard because you'll be filling it up with cheaper green pump fuel.
Overall
So there you have it. The Lexus NX has always been a little too individual to sell in the kind of numbers its maker would like - but then that's all part of its appeal. It's not perfect but it's never boring. And in a market sector that can be just that little bit stale, it's a breath of fresh air. Especially if you're looking at this first generation model in its later 2018-2021-era form.
That might not necessarily mean you'll want one. It's obviously not intended for the few who regularly want to get their tyres muddy in this segment. Nor will it really suit family-minded driving enthusiasts. Then there are the distinctive looks. If your favoured model choice in this segment is something squarer and more sensible like an Audi Q5 or a BMW X3, you might find an NX a bit. in-your-face. If, on the other hand, you like bold design and don't mind standing out a bit on the school run, it'll probably suit you perfectly.
Such potential buyers will revel in the sophisticated drivetrain that shines in the city. They'll love the generous equipment levels. And most of all, they'll like the way that this car makes them feel special and different, just like a Lexus should. If you fit that buying demographic, then we think you're going to absolutely adore this car.