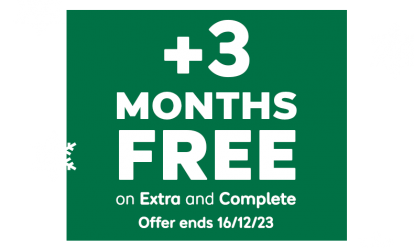 With 12 months of cover, new customers get an extra 3 months for free*.
*Added after 12 months, excludes Basic cover. New customers only. Ends 16/12/23, 7am.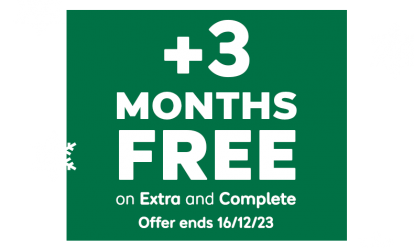 By Jonathan Crouch
Introduction
It's getting harder and harder to resist the draw of full-electric vehicles. Most of them seem to be SUVs these days but here's a Zero Emission supermini, the Peugeot e-208, which was introduced in 2019. It looks snappy, in its original form did 211 miles between charges and has no practicality downsides over the combustion-engined version. What's not to like?
Models
5dr supermini (EV) [Active, Allure, GT Line, GT]
History
In the future, all small cars will need to be developed on platforms that can support full-electric as well as conventional thermic propulsion. Back in 2019, few were but the MK2 Peugeot 208 was an exception. From new, the brand wanted you to pick a powertrain for this model (petrol, diesel or electric) in the same way you'd select a trim option - and it's the battery-powered variant, the e-208, that we look at here.
It shared all the same engineering that back in 2019 we'd already also seen in the Stellantis Group's two other small car battery-powered products, the Vauxhall Corsa-e and the DS 3 Crossback E-TENSE, a pair of designs that shared this Peugeot's sophisticated CMP ('Common Modular Platform'). And those same underpinnings allowed for a new generation of 'big car'-style camera safety systems. The MK2 e-208 sold in its original form until mid-2023, when it was significantly facelifted and given a perkier electric motor and a slightly larger 51kWh battery. It's the pre-facelift version though, that we look at here.
What You Get
The all-electric e-208 was distinguished from what Peugeot calls 'thermic'-powered models by the adoption of body colouring for the front grille and a more unusual 'Dichroic' finish for the lion badge that appears to change colour, depending on your viewing angle. Most versions of this model were ordered in either 'GT-Line' or top 'GT'-spec, these two top variants recognisable by 'diamond black' roof colouring and glossy black wheel arch flares, which streamline the body, making the wheel diameter of the 17-inch wheel rims appear larger.
Inside, there's the usual 208 'i-Cockpit' driving position format that sees you viewing the instrument binnacle over the upper rim of a tiny steering wheel rather than conventionally through the wheel spokes. On all but the entry-level version of this model, you'll find that the concept was further developed with the addition of a clever 3D instrument binnacle display. More media technology sits to your left in the form of the usual centre-dash touchscreen, normally 7.0-inches in size but offered on top models in 10-inch form. The seats are reasonably comfortable, there's not much wrong with the ergonomics and there's a reasonable amount of cabin storage space.
What about the rear? Well it's certainly more cramped than the supermini norm but it'll be fine for the children who'll most commonly travel back here. The curvature of the front seat backs is designed to improve knee room, there's a notably low centre transmission tunnel and there's lots of room to poke your feet beneath those front chairs. There's no compromise in boot space, which is 311-litres in size just like any other 208. It's quite a usable, squarically-sized space, with 674mm of length and 1,018mm of width between the wheel arches.
What You Pay
The e-208 EV prices from around £12,600 (around £14,400 retail) with base 'Active'-spec on a '19-plate, with values rising to around £17,300 (around £19,100 retail) for a late '22-plate 'Allure Premium+' model with the same drivetrain. Allow a premium of around £2,000 more if you want your EV 208 with sportier 'GT Line' trim. All quoted values are sourced through industry experts cap hpi. Click here for a free valuation.
What to Look For
Most e-208 buyers we came across seemed satisfied. But inevitably there were a few issues. We've heard of issues with the electric power steering system caused by a malfunctioning steering rack or pump. And there have been reports of excessive tyre wear on versions with 17-inch alloy wheels. You also need to thoroughly check the infotainment system, which has been known to develop issues, freezing or crashing without warning. This can be caused by software glitches, which require the set-up to be updated or reset. You might also find the central screen has slow response times, which can be due to an overloaded processor or insufficient memory. A few owners reported issues with the sound quality from the speakers, caused by problems with speaker wiring. We've heard problems with the air conditioning system not cooling properly during hot weather conditions. This can be due to a faulty compressor, a refrigerant leak or a blocked condenser. Some owners have also reported problems with the central locking system malfunctioning. Otherwise, it's just the usual things; check the interior for child scrapes - and the wheels and rear bumpers for parking scratches. And insist on a fully stamped-up service history.
Replacement Parts
(approx based on a 2020 e-208 1.2 excl. VAT) Front brake pads vary in price between £16-£31 for a set; rear pads are around £46. For front brake discs, think around £33-£100 for a pair. A door mirror glass is about £18; a door mirror indicator about £22.
On the Road
Like all electric vehicles, this one develops all of its torque at once (there's 260Nm of it) and this car simply hurls itself away from rest (it takes just a couple of seconds to crest the 30mph mark and 62mph is reached in only 8.1s). The 1.5-tonne kerb weight means that you won't want to be throwing this car round corners with too much gusto, but we've found ride quality to be generally excellent - which is something that owners will prioritise more. Something else an e-208 buyer will prioritise is driving range, WLTP-rated here at 211 miles. That's some way off being class-leading for this period, but it's a lot better than you'd get from trendier small EVs like the MINI Electric and the Honda e.
The quoted range figure will only be distantly possible if you engage a somewhat restrictive 'Eco' mode that drops power output from 136hp right down to 83hp. Charging from empty via a garage wallbox will take seven and-a-half hours. If your property happens to have a three-phase electricity supply and you get a car whose original owner paid extra to have their e-208's standard 7.4kW on-board charger upgraded to 11kW spec, that charging time can be reduced to just five hours. With a public 50kW Rapid Charger, the replenishment time to charge from 15 to 80% is 45 minutes.
Overall
So how successful was Peugeot with this e-208 in terms of what it described as "unboring the future"? Well, we think you'll be impressed. Other sector competitors can go further on a single charge, but we think that this model's operating range will (unlike that of segment rivals such as the Honda e and the MINI Electric) be quite sufficient for the average family's needs.
There may be a few supermini buyers who don't like the cabin layout, want something better suited to cornering their door handles or who might prefer a premium brand - but we're guessing they'll be in the minority. Most will recognise that in this car, Peugeot delivered an EV supermini you could really bond with. Glug, glug, glug, plug: bring it on.