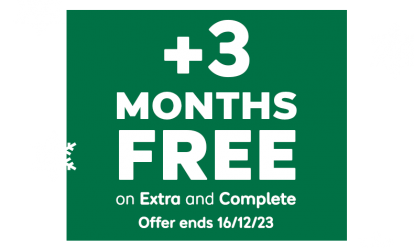 With 12 months of cover, new customers get an extra 3 months for free*.
*Added after 12 months, excludes Basic cover. New customers only. Ends 16/12/23, 7am.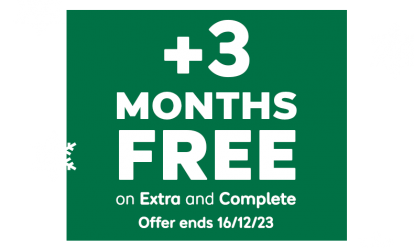 BY ANDY ENRIGHT
Introduction
Given that a path had already been paved by its predecessor, the LS400, it would be reasonable to assume that the Lexus LS430 would have an easier time mopping up the floating voters in the luxury car market. That would be to underestimate the size of the task that faced Toyota's luxury car division at the turn of the century.
A combination of the novelty wearing off a credible Japanese luxury challenge and the quantum leaps forward taken by Jaguar, Mercedes, BMW and Audi meant that the LS430 - whilst undoubtedly a better car - fared relatively poorly in comparison to its predecessor. Despite these caveats, if you've the budget and an eye for a bargain, a well looked after Lexus LS430 can make a very fine acquisition.
Models
Models Covered:
LS430: November 2000 to 2006 (4.3-litre petrol 4dr saloon)
History
The LS430 arrived on these shores in November 2000, building on the solid foundations laid by the LS400. With a more powerful engine and a bigger body, the LS430 was an imposing package. Arriving nearly two years after Mercedes' benchmark sixth-generation S-Class, it was hoped that the LS430 would move the game on in much the same way, but those expecting a big leap forward were disappointed by the car's incremental improvements.
Part of the problem was that the apart from the front lights and grille, the LS430 closely resembled the rather unloved fifth-generation S-Class and this caused an incorrect impression amongst many buyers that the LS430 was a step behind its contemporaries. Only one model was initially listed on the price lists, but an optional Premium Pack proved so popular that you may well find cars being referred to as LS430 Premiums. The new LS460 arrived late in 2006 replacing this model.
What You Get
This flagship Lexus model carried virtually nothing over from the old LS400 - though you'd be forgiven for not appreciating the fact at first glance. Chief Engineer Yasushi Tanaka claimed this to be the world's most aerodynamic production car, with a 0.25cd figure equalled only by way-out concept vehicles of the time. This was an astonishing achievement in a class where the average luxury liner was about as slippery as a barn door.
Unlike its obvious rivals (which apart from the Mercedes S-class, principally included BMW's 7 Series, Audi's A8 and Jaguar's XJ V8 Series), there are no other engine or model options, nor did Lexus offer the alternative of a long wheelbase bodyshell. The importers thought it wouldn't be needed, for though the bodywork was exactly the same length as that of the LS400, a 76mm longer wheelbase and a 36mm taller roofline mean a much more spacious interior and a larger boot.
Inside that beautifully crafted cabin, there's a welcoming atmosphere, thanks to use of wood and soft leather. As you'd expect for the money these commanded when new, every conceivable item of equipment is fitted as standard, including the world's first refrigerated front seat, designed to cool you down quickly on hot days. Rainy days are also easier thanks to water-repellent windows, while the trip back from the gym should be more relaxing thanks to front (and rear) seat massagers that gently jiggle your vertebrae as you go.
In fact, there are hi-tech touches wherever you look, most notably in the middle of the facia which is dominated by an advanced satellite navigation system called Lexus Satellite Navigator, fitted as standard. You simply key in your destination on the touch-screen and easy-to-follow graphics, complemented by spoken prompts will soon have you wondering how you ever coped, juggling a road atlas and looking out for street signs.
Otherwise, it's much as you'd expect from Lexus - mighty impressive in other words. From the moment that you turn the ignition key, it's clear that you're a part of something special. First the needles, then the analogue instruments are illuminated, with the speedometer, rev-counter, water temperature and fuel readouts looming large behind a previously blank screen. Look around you and it's clear that a considerable amount of time and money was spent on making everything from the door handles to the indicator stalks feel just right.
What You Pay
Please fill in the form here for an exact up-to-date information.
What to Look For
There is, amazingly, almost nothing to report. Toyota were determined to make these cars as faultless and long-lasting as possible and it seems they've succeeded. The main worry with a Lexus will be accident damage or mileage clocking. If you can, check the car's service records and cross-reference mileage with the dealers who carried out the scheduled maintenance. That way, you'll have peace of mind that the immaculate, low-mileage car you're looking at really is just that. Any car imported privately or unofficially from Japan will give you grounds for serious negotiation on price.
Replacement Parts
(approx based on '00 LS430) A new radiator is around £850. An alternator should be close to £710, a starter motor around £450 and rear brake pads would be around £65.
A headlamp will be around £340, and expect to pay close to £970 for a full exhaust system (inc Catalyst).
On the Road
This Lexus comes up trumps here with a 4.3-litre V8 whose peak power output of some 290bhp - whilst the same as that which was offered from the old LS400's 4.0-litre unit - is a more muscular performer, the clever VVT-i (Variable Valve Timing-intelligent) system swelling torque levels from 300lb ft up to 320lb ft. That has reduced the 0-60mph sprint time from 6.7s to 6.3s but more significantly, makes the car feel much more responsive in everyday motoring.
Equal effort was put into improving the handling, another area of criticism for the original LS400. Limp, lifeless steering has been replaced by a set-up with much more feel. Gone too was the marshmallow ride that pleased the chauffeurs but disappointed the driving enthusiasts who owned the old car. This was a luxury saloon that could hold any of its £50,000 rivals in sight around a twisting country road.
Much of the credit for this must go to the changes made in the suspension, a double-wishbone design with higher-mounted upper arms for extra spring travel. This not only made the LS430 much more of a driver's car, it also improved still further on the already exemplary standards of ride pioneered by the original model. Despite stiffer springs, this Lexus is, if anything, even better at coping with poor road surfaces and undulations, thanks to clever valving in the dampers. A thicker rear anti-roll bar also controls cornering roll.
The overall result was a level of comfort that's difficult for any rival to match. The combination of that sleek body and the whisper-quiet engine mean that nothing in the class at the time was more refined: at idling speeds, you have to look twice at the instruments to see if the engine is actually running. Equally impressive is the silky-smooth five-speed automatic gearbox, programmed to be more intuitive than before. Hit the brakes and it changes down automatically: head downhill and it holds on to lower gears for you.
Overall
The Lexus LS430 is a car that will appeal to those who dislike the fuddy-duddy, overstuffed image of many luxury cars. It's a car for those who appreciate attention to detail and a keen focus on the things that really matter. If our expectations had been cranked through the roof by the LS400, perhaps it was inevitable that the LS430 would find them hard to match. In the final reckoning, however, the LS430 offers a winning blend of refinement and luxury for those who just don't do German. It's no poor substitute. Track down a properly looked after example and there's no reason why it shouldn't glide effortlessly through a quarter of a million miles. The best will out, as they say.