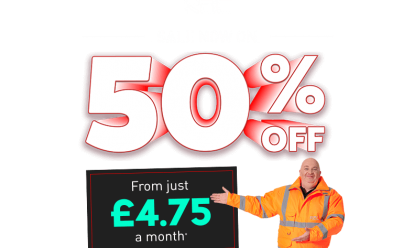 Get covered in our half price Breakdown Cover sale from just £4.75 a month.* We're the UK's best breakdown provider as voted by Auto Express drivers 2021.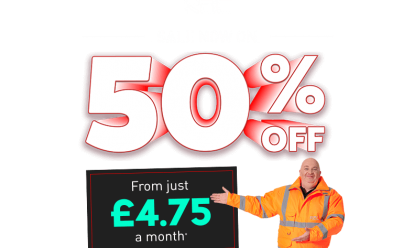 By Jonathan Crouch
Introduction
With its GS model, Lexus spent years trying to create a full-sized executive saloon alternative to cars like the BMW 5 Series, the Mercedes E-Class or the Audi A6. This is the fourth generation model introduced in 2012 and mainly sold here in hybrid form. This MK4 design was sharper than its predecessors, both to look at and to drive, as well as being safer and more practical. This won't be the first model of its kind you think of if you're looking for a used car in this sector, but include a GS in your deliberations and you might find it a tempting proposition.
Models
4dr saloon (GS 250 / GS 300h / GS 450h / GSF V8)
History
The full-sized executive saloon segment in the UK has long been dominated by four cars - and this, Lexus' fourth generation GS - was never one of them. But then that's often been a compelling reason for a small but loyal band of management level business buyers to choose it as they sought to make a discreet but distinctive statement amongst a sea of BMW 5 Series, Audi A6, Mercedes E-Class and Jaguar XF models in the company carpark. Indeed, being different has always been what this car has been about, hence its 2006 introduction of the kind of pioneering petrol electric hybrid engine that rivals took ages to get around to matching.
By 2012 though, the main segment players were starting to dabble with hybrid power, which led to a thorough re-think of this car by the Japanese brand in this GS model's fourth generation form. It was still rear-driven and there was still no diesel option. But there were key changes. Most notably, we got a GS450h hybrid variant more powerful, more practical and more efficient than before when it was launched in 2012 alongside a conventional petrol-engined GS250 variant that was then quickly dropped. A lower-powered GS 300h hybrid was added to the range in 2013, then a conventional V8-powered GS F sports saloon joined the line-up in 2015. The GS range was dropped completely in early 2019 to make way for the new front driven Lexus ES model.
What You Get
This fourth generation GS was a more confident piece of design than any of its predecessors, an approach emphasised by the neat 'spindle-shaped' arrangement for the upper and lower front grilles, a sort of 'flattened hourglass' design now a trademark of all the brand's latest cars. The sleeker body is the same length as the previous generation model but slightly higher and wider and certainly more dynamic-looking thanks to shorter front and rear overhangs.
Obsessive attention to detail is in evidence everywhere with things like touch-sensitive door handles and even tighter panel gaps, but it's especially evident at the rear, where the design narrows behind the flared wheel arches emphasising the wide rear track. Here, you'll find neat little aero stabilising fins on the LED light clusters and, on the hybrid model, a rear bumper artfully designed to conceal the tailpipes.
And inside? Well interiors have always been a Lexus strongpoint and this one is no exception to the rule. Carefully crafted satin trim details, high quality stitching and brushed aluminium highlights are all pleasing to the eye, as is the analogue clock forged from a single ingot of metal. More importantly perhaps, the layout of the long, sculpted dash gives the driver and front passenger a sense of roominess and the shape of the front doors and centre console combine to offer the sense of being safely cocooned in the car. The dashboard is divided into two zones. One for upper displays, including the option of a huge 12.3-inch multi-media screen, the largest fitted to any production car from this period and big enough to fully display two different functions at once - say sat nav and stereo info for example.
You scroll around it via this click-switch computer mouse-type controller, which is part of the dash's lower 'Operation Zone' where most of the main controls sit. Amongst these are the buttons for the clever 'S-Flow' air conditioning system which automatically closes off airflow to unoccupied seats to save energy and releases minute 'nanoe' particles into the airflow - negatively charged ions wrapped in water molecules - that cleanse the cabin environment and even moisturise your skin. It's a more driver-focused cockpit - and a more spacious one. Something that you'll especially appreciate in the rear.
Revised door openings introduced for this MK4 model mean that it's easier to get in and out. And once inside, there's much more head, leg and knee room than the previous generation GS could offer, thanks to a re-designed seating layout and thinner front seatbacks. All well and good but what about the boot? Not to put too fine a point on it, the trunk capacity of the previous MK3 generation GS, in hybrid form at east, was pathetic - just 280-litres. With this MK4 model though, a vertical relocation of the hybrid system's battery improved things by a massive 55%, allowing 465-litres of space, a figure that improves to 552-litres if you opt for the GS250 model.
What You Pay
Please contact us for an exact up-to-date valuation.
What to Look For
Lexus has an unparalleled track record for reliability, and the GS generates a particularly low percentage of warranty claims. We struggled to find any buyers who had a bad word to say about it in our ownership survey. Only one we came across had had to repair anything - and that was only an automatic side mirror tilting function. Still, it's worth doing a very thorough check and getting any faulty electrical items fixed under warranty. It's highly unlikely that there will be any (just as well as some of the systems are incredibly complex) but check sunroof and window motors and make sure the leather and paint is in tip top shape. The hybrid drive system is incredibly tough and we've never heard of a failure. The wheels can be prone to kerbing, so factor in any refurb costs if they've been dented or scuffed. Insist on a full service history.
Replacement Parts
(approx prices based on a 2016 GSF - ex Vat) Lexus parts aren't that much cheaper than those you'd get from the premium German marques, so don't expect big bargains here. An oil filter is about £8-£18, an air filter is about £77. Wiper blades are in the £10-£12 bracket. A spark plug is about £23. A pollen filter will be in the £9-£17 bracket. And a wing mirror glass will be about £31.
On the Road
When you've reached the point in life when you - or more likely your company - can spend £45,000 to £50,000 on a luxury executive saloon, then you've probably earned the right to splash out a bit. On automotive gadgetry of course, but also on performance. Something that will shoot to sixty supercar-style in under six seconds would be ideal - but very politically incorrect. Asking your employees to turn off their screen savers at night, then parking a 3.5-litre V6-powered super-saloon in the company carpark just isn't going to wash. Unless perhaps, it's one of these - Lexus' GS450h.
At launch back in 2012, two GS models were offered. One was conventional, a GS250 model with a normally aspirated 207bhp 2.5-litre VVT-i V6 petrol unit (a variant quickly dropped from the range). Nice enough, but the draw of hybrid technology is what convinced the majority of GS customers to opt for this car. At launch in 2013, there was the 292hp GS 450h and a year later, this derivative was joined by the slightly more affordable 181hp GS 300h variant. In 2015, a high performance V8 conventionally-engined GS F sports saloon model was added to the range, putting out 477bhp.
Most of the MK4 GS models you'll come across will be hybrids though. These are silent on start-up, the engine cutting in only above 25mph, unless you've a particularly heavy right foot. Like most hybrids, the car can trickle along powered by the 288V nickel metal-hydride battery pack only (as it is from start-off), or with just the engine (if you're giving it full throttle) - or more usually, with a combination of both, something you can monitor via a graphic display in the centre of the dash.
And, unlike, say, a Honda hybrid, you don't have to have that combination approach if you don't want it. As long as the engine's warmed up, pressing the provided 'EV' button near the gearstick will keep the car in all-electric mode from anything between a few hundred metres and up to just over half a mile, depending on the charge remaining in the battery, provided you keep to below that 25mph threshold. Once you do need to use the engine, you get the usual hybrid benefit that power which would otherwise be wasted while braking and accelerating can be used to charge the batteries that drive the electric motor. Readying things for the next time you want to trickle along in all-electric silence.
What all this cleverness creates is not only an environmentally-minded Executive saloon but also a very powerful one that glides away from rest, then storms forward as if magnetically attracted by the horizon if you keep you right foot planted firmly to the floor, sixty from a standing start demolished in just 5.9s on the way to a top speed necessarily limited to 155mph. That's if you're in a GS 450h. If you're going to drive like this, then you'll need to have selected the 'Sport' mode from the 'Drive Mode Select' system that's a key part of this fourth generation GS model's more dynamic repertoire. This tweaks the engine and gearbox for greater responsiveness, to the accompaniment of a red-tinged hue on the instrument panel ahead of you.
At the opposite extreme, twisting the 'Drive Mode Select' knob to the left delivers an 'Eco' setting in which the power output, the throttle openings and even the air conditioning are all controlled to maximise fuel economy. Here, to get you into a more planet-friendly mood, the panel backlighting turns blue and rather neatly, the left hand rev counter dial transforms itself into an 'eco meter', with a needle that'll hover on 'normal' in usual driving, will rise to 'Sport' if you're using the engine to accelerate or drop to 'charge' if you're charging the battery by braking or off-throttle cruising.
But what about when the road starts to twist and turn? Historically, to be frank, the GS is a car that has never rewarded the enthusiastic driver. And it still won't be first choice in this segment if you're that way inclined but, specified correctly, this MK4 design can work with you if you need to push on a bit through the turns. How? Through what Lexus calls 'AVS' - 'Adaptive Variable Suspension'. To get it, you'll need to choose the priciest version of this hybrid model or more likely one of the 'F Sport' variants with their tweaked suspension and shock absorber set-up. With AVS, these models are able to offer an extra 'Sport Plus' mode on the 'Drive Mode Select' system for improved body control and more precise response from what is otherwise a pretty lifeless power steering set-up.
Is it all enough to create in this car a fully-fledged sports saloon? In the GS250 F Sport, we'd say not thanks to a combination of that steering system, a relatively heavy weight and a relatively low powered 2.5-litre V6 engine - though a unit that'll still get you to sixty in 8.6s on the way to 144mph. In a GS450h F Sport model though, things are a little different, for here you also get LDH, the 'Lexus Dynamic Handling' package. This improves balance and traction while reducing body roll thanks to an integrated four-wheel steering system - the first ever in a hybrid model. This sees the rear wheels steer fractionally in the opposite direction to the fronts at low speeds but fractionally the same way as the fronts when you go faster and the cornering forces are greater. Plus LDH automatically tunes the adaptive suspension and active safety systems to suit the road conditions, your vehicle speed and your driving style. The result is a car that might even surprise any well driven Audi or BMW or the tightest country road.
Overall
This is a refreshing car in so many ways. Instead of simply copying its competitors in the full-sized executive saloon segment, Lexus continued to take a different approach with this fourth generation GS. You could ask why there's no diesel engine - but in doing so, you'd also have to answer the question as to why one might be needed when in hybrid form, this car can match the fuel and CO2 returns of any direct comparably performing V6 diesel rival you care to name, and do so with greater refinement and less poisonous emissions from cheaper fuel.
Hybrids like this one aren't a total solution to the automotive pollution we're inflicting on our planet, but the technology this Lexus pioneered in its sector represents an important step forward that some rivals are still struggling to match. Add in excellent equipment levels, famed reliability and a dealer network that makes you feel special and you can see why this car attracted so many satisfied and high profile owners. If you're buying in this sector and haven't owned a Lexus before, you probably won't be considering it. Perhaps you should be.