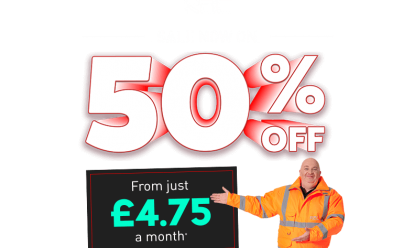 Get covered in our half price Breakdown Cover sale from just £4.75 a month.* We're the UK's best breakdown provider as voted by Auto Express drivers 2021.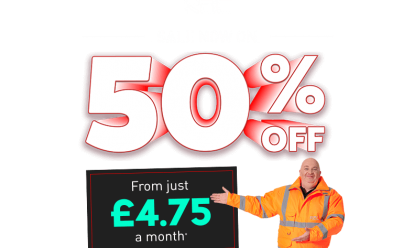 BY ANDY ENRIGHT
Introduction
The response of a petrol engine with the economy of a diesel? Sounds too good to be true but the Lexus RX400h offers just that. Used examples hold their value very well indicating that the Japanese company is onto a winner with this technology. A nearly new example looks a decent bet.
Ask most people to picture a hybrid car and they'll draw a mental picture of a gently humming city car. Lexus has shown with the RX400h amongst others that hybrid technology needn't be reserved for mere econoboxes. A petrol SUV with the fuel economy of a family hatch is a tempting proposition and the Lexus RX400h lives up to the hype. Used examples are beginning to appear but don't expect to snap up any bargains.
Models
Models Covered: 3.3 6cy 4x4 [standard, SE, SR, SE-L]
History
Although the roots of the Lexus RX400h can be traced right back to the first Toyota Harrier of 1997, the 2003 introduction of the all-new Lexus RX range in the UK seems a salient point to begin with. With better safety features, more space and far sleeker styling, the 2003 RX, initially only offered in RX300 guise, looked interesting although sales were capped by the lack of a diesel version. What did arrive in the middle of 2005 was the RX400h, a petrol/electric hybrid version of the RX with a V6 engine and twin electric motors. Instantly popular, the RX400h acted as a technological showcase and although Lexus has never proclaimed hybrid technology to be an end in itself, as a real-world solution with very little impact on the end user, it worked a treat.
What You Get
The styling is a good deal sportier than before, Lexus perhaps figuring that if customers weren't overly concerned with off roading, then nor did they need the internal dimensions of a pantechnicon. That said, the shape cleverly disguises the fact that this model is bigger and roomier than most of its rivals. This RX is also a full 155mm longer than the MK1 version and 25mm wider with a 100mm stretch in the wheelbase for additional passenger room.
Ignore the hi-tech trickery under the skin and the RX400h shares all of the normal RX attributes. As well as the usual set of twin front and side airbags, it features curtain shield bags at the sides and knee airbags for the driver. These bags help to reduce injury caused by contact with the unyielding steering column, but tests have shown an additional benefit. Knee bags also reduce head and chest injuries. How? In a usual front end collision, the legs come into contact with the lower dashboard and steering column. Rarely contacting square on, this causes the pelvis to cant forward and begins a twist in the driver's body that can prevent the airbag in the steering wheel doing its job to optimum effect. Knee bags nip this in the bud, making for a safer car.
What You Pay
Please contact us for an exact up-to-date valuation.
What to Look For
Repeat after me: the Lexus RX400h is not an off-road vehicle. Subject one of these to anything more arduous than a gravel track and you will damage it. Owners have reported the four-wheel drive system to be quite smart on road but rather hopeless when asked to cope with mud or even snow. Check the underside of the vehicle for damage to the exhaust, suspension and front and rear valances. Otherwise there's very little to look for. The hybrid unit should indicate that it's generating charge under heavy braking and the petrol engine shouldn't fire up every time you key the ignition with the air con switched off.
Replacement Parts
(Based on a 2005 RX400h) A new exhaust, excluding the catalytic converter will be just over £850. Brake pads are roughly £60 each and a headlamp is around £175.
On the Road
The fuel economy and range of the RX400h means that it'll average around 450 miles on a single fill up. On unfamiliar roads or in freezing weather, that sort of convenience is a real bonus. Lexus quote a combined fuel economy figure of 34.9mpg, by far the best of any petrol-powered luxury 4x4 and although most cars can't get near their quoted combined consumption figures, I was able to get within 1mpg of that claim over mixed routes quite easily. The RX400h generates a healthy 272bhp which results in a top speed of 124mph and sprinting capability that can shame some hot hatches. In fact, this heavy 4x4 has jet heels, getting to 60mph in just 7.4 seconds. By contrast, a UK specification RX350 will stop the clock at 7.8 seconds, so you're buying a quicker vehicle, but how does this hybrid technology work?
The 3.3-litre V6 petrol engine under the bonnet isn't anything ground breaking, but Lexus has also engineered a pair of high-torque electric motors positioned front and rear that can either assist the petrol engine during acceleration or replace it altogether at start up or low to mid-range speeds. Moreover, during deceleration and under braking, the engine switches off and both the electric motors act as high-output generators, driven by all four wheels. This regenerative braking system optimises energy management by recovering kinetic energy that would normally be lost as heat as electrical energy for storage in the high performance battery. The battery power level is constantly maintained by the engine-driven generator, which means there is no need for the system to be recharged from an external power source.
The batteries themselves are zero maintenance items guaranteed for 100,000 miles and are a lot more compact than you'd imagine. This sort of drive system is similar to that pioneered in Toyota's Prius but Lexus have finessed certain elements to suit the character of a luxury 4x4. Electrical power enhancements to the new Hybrid Synergy Drive include the use of a boost converter to increase generating capacity. A new, high speed front motor operates at twice the speed and delivers more than double the power of the one used in the Prius. The addition of a rear motor facilitates four-wheel drive and a new high power nickel-metal hydride battery is used. The rearmost motor can deliver a 68bhp boost to the rear wheels when you need maximum acceleration or when the computers detect front wheel slippage.
At all speeds, the Hybrid Synergy Drive system monitors itself for optimum performance and fuel efficiency with minimum emissions and adapts accordingly to run the electric motors in isolation, the engine in isolation, or a combination of both. The driver can see which power sources are being used by means of an instrument readout which replaces the usual rev counter. In versions with satellite navigation, power flow and battery status are shown on a seven-inch colour monitor.
Overall
If you're going to buy a vehicle packed with complicated technology, you lessen your chances of failure quite significantly by ensuring there's a Lexus badge on it. The RX400h is currently right in its golden period as a used car where buyers can make decent savings on new with a low mileage car but without coming across hordes of tired or abused examples. It remains to be seen how the RX400h will shape up ten years hence but right now it looks a very sharp used buy.