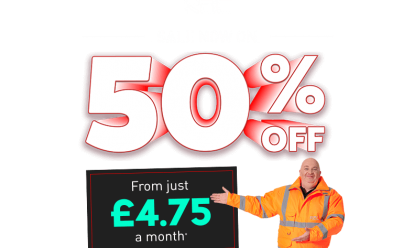 Get covered in our half price Breakdown Cover sale from just £4.75 a month.* We're the UK's best breakdown provider as voted by Auto Express drivers 2021.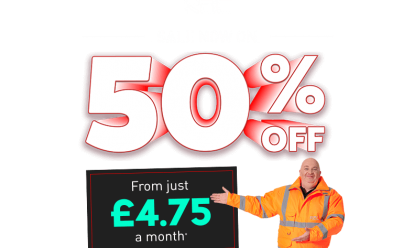 BY ANDY ENRIGHT
Introduction
You could well be wondering who exactly buys a Mercedes CL coupe. Admittedly, on paper, the logic does seem flawed. You pay thousands of pounds more for a car with the same power, less doors and a more cramped interior than the S-class model upon which it is based. But you'd be missing the point. CL buyers want the last word in technology from their coupe. Compared to the Mercedes CL, offerings such as the Jaguar XKR and Aston DB7 seem just a little bit prehistoric. The gadget count is truly amazing, but can it really be described as value for money? New, no - used, just possibly. As long as you can live with the guilt of offering somebody around £35,000 for a car which cost well over £100,000 in 1996, you could just land yourself a bargain!
Models
Models Covered: CL420, CL500, CL600, CL55 AMG, CL65 AMG
History
Very much a tale of two models. The first CL model (1996-2000) was a rather inelegant two-door rendition of the S-class saloon, itself viewed as something of a bloated behemoth. Though undeniably large, the early CL was certainly accomplished, and was available in three versions, the 279bhp CL420, the 320bhp CL500 and the leviathan 394bhp V12 CL600.
In 1999, Mercedes thoroughly revised the S-class range and a year later introduced CL versions that followed the lighter, slimmer philosophy. Available only in CL500, CL600 and special CL55 AMG edition, this generation of CL gained greater plaudits amongst keen drivers, displaying as they did a level of body control that belied their still considerable bulk.
The range was revised in September 2002. The shape stayed the same but there were some minor styling tweaks and trim adjustments. The CL55AMG gained a supercharger and a 500bhp power output whilst the CL600 V12 also boasted 500bhp and enough torque to stop a planet spinning. Then, a little later, the CL65AMG came along with an astonishing 600bhp.
An all-new CL debuted in the spring of 2007.
What You Get
Perhaps it would be easier to consider what you don't get. The list would be a lot shorter. On the early models, try to stretch to the CL600. After all, if you're going to be silly, you might as well go the whole hog. As you lower yourself in, you'll notice the pneumatic door mechanism pull the door closed over the last few millimetres, likewise the windows drop to prevent an uncomfortable pressure wave when the doors are shut. Turn the key in the slot and electronic arms reach forward to feed you the seatbelt. Getting comfortable isn't difficult due to the 12-way electrically adjustable seats, lumbar supports and multi-adjustable steering wheel. Despite the potential under the bonnet, the engine note is a muted whisper. This sound deadening is aided by double-glazed side windows and an 11-speaker Bose stereo system.
This is only the beginning of the CL's array of bells and whistles. The headlining is soft suede, walnut veneers cover parts of the dash, doors and storage compartments, and when no rear passengers are being carried, the rear headrests softly lower to provide a better rear view. For the truly dedicated show-off, however, the boot handle has to take pride of place. Use the remote key fob to pop the boot open and a chromed grip lowers itself into place just above the rear number plate. Touch a dirty car? Not with the CL. Slam the boot and the handle retracts into the bootlid. You'll find yourself opening and closing the boot just for the sake of it.
The later shape cars are, if anything, even more impressive. A number of funky innovations have found their way into the CL. The way the doors open is a marvel in itself, with a multi-link door hinge that swings the door open in the conventional manner, then pulls it away from the car and forward, allowing easier access to the rear. As well as Mercedes' fiendishly complex COMAND electronics system which oversees the control of stereo, satellite navigation and telephone controls, the CL also comes with bi-xenon headlamps, a one-touch gearshift, side airbags, window bags and a seat memory. The options are even more fascinating. TELE-AID calls the emergency services if it thinks your CL has crashed, Keyless Go allows you to open your car and start it without recourse to keys, instead having a credit card transponder secreted somewhere about your person. Naturally, British insurers have frowned upon this feature and UK-spec cars do not offer the full functionality. DISTRONIC is a cruise control system that emits a radar beam to keep your CL a requisite distance from the car in front that TELE-AID will not be required. You probably get the point by now. The CL is a crushing technological masterstroke.
What You Pay
Please contact us for an exact up-to-date valuation.
What to Look For
With so many electronic gadgets included, make sure they all work. This is easier said than done, as the COMAND electronic system is supplied with a manual you could conceivably use as an axle stand, but try to work out if any gizmos are obviously on the fritz, as this will cost serious money to repair. Likewise, check the upholstery is in perfect condition. Many of the cars will have been specified in pale leather trims which have not worn quite so well as the black leather. Mushrooms and greys can soon become grimy.
Don't let the seller ramp up the asking price by quoting how many optional extras have been included. Unless the extras really are something special, such as AMG wheels, take it for granted that your CL should be fully specified. A complete service history is absolutely essential. Cosmetic damage can be expensive to correct too. Watch out for signs of wheel kerbing and accident damage. The engines are relatively bulletproof, but do inspect the condition of tyres and exhaust. Finally, don't buy a car that has been extensively modified. Money can't buy taste and there are some CLs around that look as if they've had Puff Daddy as a previous keeper. Avoid.
Replacement Parts
(Based on a 1998 CL420) A new exhaust without catalysts is around £1,500, while front brake pads are £70 with a pair of rear costing £35. An exchange alternator is £370, while a new starter motor is approximately £330. A headlamp retails at around £215.
On the Road
You'd expect the CL to feel like piloting a two-door bulk freight carrier, but it disguises its girth surprisingly well. The Adaptive Damping System of the early cars allows the driver to switch between two distinct settings for the shock absorbers, one for normal driving and a Sport mode which makes the CL metaphorically suck in its paunch. With this model you get all the driver aids such as ABS, electronic stability control and brake assist. The cringingly titled Parktronic option allows you to reverse the big Mercedes to within inches of a costly prang with impunity. Performance of all models is strong, with even the CL420 reaching 60mph in 8.2 seconds on the way to 152mph. The CL500 and 600 models are both electronically limited to a 155mph top speed, although the rest to 60mph times tumble to 7.3 and 6.6 seconds respectively. Despite the clever suspension, you can't defy the laws of physics, and the CL never feels anything less than a handful.
The designers of the late shape CL's suspension obviously had no regard for the laws of physics. Here is a car that can be hustled around like a BMW 3 Series, its Active Body Control system taking the old car's technology and refining it still further. This active suspension system virtually eliminates driver-induced body movements like roll when cornering, tail squat under acceleration and nose dive under braking. What really impresses is the way it works in practice. The car can establish whether you're cruising or charging hard and will adapt the suspension settings, throttle action and automatic gearbox to whatever driving behaviour it detects.
Through fast corners the CL tracks uncannily flat, and there's a lingering doubt that only some clever coding in Mercedes' Electronic Stability Program is preventing the car from excavating a huge crater in the adjacent scenery. If it helps any, console yourself with the thought that we put our trust in electronic braking systems, fly by wire aircraft controls and electronic safety systems in passenger lifts to prevent us from coming to a sticky end all the time, so why should ESP invoke any more suspicion? Motive force from the V8 and V12 powerplants is reassuringly obscene, and the V8 CL500 will sprint to 60mph in 6.2 seconds, the utterly composed body control giving the distinct impression that the car is stationary and the huge tyres are dragging the road beneath the car like a conveyor belt.
Overall
If you're looking for something unobtrusive that will proclaim your effortless good taste to all and sundry, a Jaguar XK8 is a better bet. If, on the other hand, you want to rely on massive technological overkill and sheer size to do the job for you, the Mercedes CL is an interesting option. It doesn't really offer anything over the equivalent S-class saloon other than a degree of attitude and an ostentatious manner, but for most, this won't matter. If you want a car that can cross continents in complete safety whilst thumbing its nose at every other road user, the Mercedes CL is perfect. Anything else will seem primitive.