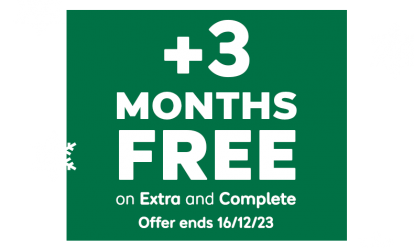 With 12 months of cover, new customers get an extra 3 months for free*.
*Added after 12 months, excludes Basic cover. New customers only. Ends 16/12/23, 7am.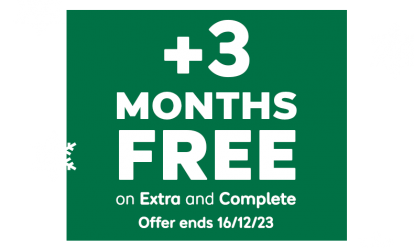 By Jonathan Crouch
Introduction
A Range Rover Sport ought to deliver exactly what its name suggests: a luxurious Range Rover travelling experience with a dramatic extra dose of sporting capability. The updated post-2018 version of this 'L494'-series second generation model delivered in both regards, frightening German luxury SUV rivals by matching them on-tarmac whilst still obliterating them off road. Continual enhancements to the line-up here brought fresh engine options and more sophisticated media connectivity as part of a series of improvements that created the revised model line-up that took this MK2 model to the end of its life. How does it stack up as a used buy?
Models
5dr Luxury SUV (2.0 diesel, 3.0-litre TDV6 diesel, 3.0-litre SDV6 diesel, 3.0-litre SDV6 diesel Hybrid, 4.4-litre SDV8 diesel, 2.0 petrol, 5.0-litre V8 petrol [HSE, HSE Dynamic, Autobiography Dynamic, SVR])
History
Here's a car that claims to be able to do. well, almost everything. It'll cruise on the autobahn at 130mph, ford rivers in the Serengeti, take a family of seven on holiday and slip you down to the shops. It can be affordable to run, rewarding to drive and looks dynamic and stylish. There has to be a catch - doesn't there? Time to check out the improved post-2018 version of the second generation Range Rover Sport.
Ah yes, the Range Rover Sport. A car that in its first generation 'L320' guise was neither a 'Range Rover' or 'sporty'. In fact, it was based almost entirely on the brand's sensible Discovery model and, thanks to that car's practical ladder frame chassis, as about as dynamic to drive. Still, the smarter set of clothes did the trick and for most of its life between 2005 and 2012, the 'Sport' was one of Solihull's best sellers. There were, it turned out, a vast number of potential buyers who liked the idea of a Range Rover but either couldn't afford one or wanted something a bit sportier.
Something like this in other words, the second generation 'L494' model that Land Rover launched in 2013. This at last was a proper Range Rover product, with aluminium underpinnings borrowed from those of the fourth generation Range Rover introduced in 2012. That was engineering eagerly seized upon by this model's development team in their quest to at last be able to offer a credibly sporting large SUV rival to cars like the Porsche Cayenne and the BMW X5. These two competitors of course, didn't have to blend in unrivalled off road excellence with their back road blasting. They didn't have to be automotive swiss army knives - all things to all people - in quite the same way. So, burdened with such expectations, this Range Rover Sport was designed to take them on at their own game.
It was a task this second generation Range Rover Sport was aided in by a package of changes introduced in early 2017. Buyers of this revised model were offered a more affordable entry-level point to the range, thanks to the availability of the well regarded 2.0-litre Ingenium diesel unit previously used only in the Range Rover Evoque. There was a fresh petrol option too, a 3.0-litre supercharged powerplant borrowed from the Jaguar F-TYPE sportscar. Plus there was a P400e 2.0-litre petrol Plug-in Hybrid variant too. In addition, off road capability was even further enhanced courtesy of a new 'Low Traction Launch' system. Plus all models got a more sophisticated dose of Land Rover's 'InControl Touch Pro' infotainment technology.
Following this update, a new 'P' (for petrol and 'D' (for diesel) badging policy was introduced for 2019. And about the same time, a top performance SVR model arrived at the top of the range with a tuned version of the brand's supercharged petrol V8 beneath the bonnet. The L494 MK2 model range sold until Summer 2022, when it was replaced by an all-new L461-series MK3 model. It's the 2018-2022-era L494-series cars we look at here.
What You Pay
What You Get
Imagine you were toned, fit - and nearly 20% lighter. How would you look? Sharper? Smarter? Younger? This MK2 L494-series car certainly does in comparison to its boxy, heavy first generation pre-2013 L320-series predecessor. The faster windscreen angle, streamlined profile and sloping roofline make it properly sleek and contemporary - as it should be, a Range Rover Sport for the modern era. But recognisably a Range Rover Sport: the clamshell bonnet, 'floating' roof, powerful wheel arches and side fender vents that have always defined this model are all present and correct.
The famous 'Command' driving position seats you a tad lower than you would be in a Range Rover, plus the more compact thicker-rimmed wheel's smaller, the upright gearstick more purposeful and the centre console higher. Perhaps that last point's the most significant as it positions the controls closer to you, creating a cocooning feel for front seat occupants. Racy then - but still regal too.
There's plenty of hi-tech too, some of it more effectively presented than others. Hard to dislike is the 12.3-inch TFT instrument screen that offers life-like digital facsimiles of the usual rev and speedo gauges. Less clear and intuitive are the buttons on the steering wheel which control a range of electronic options in the instrument display. You'll need to spend some time with your nose buried in the instruction manual to figure out both these and the main infotainment system, a 10-inch 'InControl Pro' centre dash touchscreen.
Settle yourself in the rear and, if you're familiar with a fully-fledged Range Rover, you'll find that a place in the back of this car is nearly as nice. The high-mounted seats are firm and supportive. As an option, it was possible to order this car with what Land Rover called '5+2 seating' - in other words an extra third row bench, but very few original customers did. The powered tailgate, which can be gesture-controlled, rises to reveal a huge 784-litre boot, which can be extended to 1,761-litres if you flatten the rear seats.
What You Pay
Please fill in the form here for an exact up-to-date information.
What to Look For
Land Rover products have been featuring much improved build quality in recent years but our owner survey revealed that the brand still has a little way to go to match its German rivals in this regard. The main things we came across in our ownership survey were faulty front lower suspension arms, defects with the differential, air suspension failure, power loss issues and parking brake faults.
We came across two owners who'd had serious engine problems. In one case, the engine self-destructed as the big end went. In another case, the engine failed after gearbox error messages, so look out for those on your test drive. Other things the test drive might throw up that were reported in our ownership survey include problems with steering alignment; issues with the front and rear parking sensors; a resonating vibration from the dashboard amplified by the speakers; and interior trim panels that rattle and vibrate.
Otherwise, the issues tend to be niggly little things. Poor bonnet and boot alignment for example; alignment issues with the rear doors; poorly fitted rubber trim around the doors; and leather on the seats being loose and ill-fitted. Don't believe misleading reports suggesting that things like brake discs, brake pads and wiper blades wear quickly: they're actually pretty durable. But leaks from the engine and sunroof - and around the tailgate - are pretty well known issues.
What else? Well check if a tow bar has been fitted and also check the tyres for odd wear patterns. Although the Range Rover Sport is very capable off road, there are limits to its ground clearance, so inspect the underside for signs of damage to the suspension, exhaust and front valance. The volume SDV6 diesel engine is a tough unit and if you're test driving the car on a cold day, don't be worried if the Stop/Start system fails to kick in. The engine is programmed to keep running at temperatures below three degrees Celsius.
Replacement Parts
(based on 2019 Range Rover Sport 3.0 SDV6 - approx excl. VAT) An oil filter costs around £6. Front brake pads sit in the £35 to £129 bracket for a set; it'saround £35-£48 for rear pads. Front brake discs sit in the £84-£90 bracket; it's in the £65-£70 bracket for rear discs. A starter motor will cost you around £278. And an air filter is around £14.
On the Road
The vast weight savings made in creation of this second generation mode made a considerable difference to the way this car feels on the road. Designer Gerry McGovern wanted to create what he called the 'Porsche 911 of SUVs' and sure enough, the feel you get at the wheel in what's called the 'Command Driving position' anticipates a very different, far more involving driving experience than you'd normally expect from, a large, luxury SUV. Further helping here are the range of so-called 'Dynamic' driving aids that you get as standard, providing you avoid entry-level trim. These include 'Dynamic Response active lean control' and 'Torque Vectoring' to help you get the power down through the bends. Plus there's 'Adaptive Dynamics' variable damping too. Plus a 'Dynamic Programme' that when selected, instantly switches everything into 'red mist' mode. You'll want this if you choose one of the more powerful engines - perhaps the 339bhp SDV8 diesel or one of the supercharged petrol units, a 340bhp 3.0-litre V6 and a 5.0-litre V8 developing either 510bhp or, in the top SVR model, as much as 550bhp.
At the other extreme at the foot of the range, an entry-level 240bhp 2.0-litre SD4 four cylinder diesel unit was introduced (as was a four cylinder petrol unit which also formed the basis for the P400e plug-in hybrid model). Most customers though, will prefer the 306bhp SDV6 diesel. This engine mixes ready performance with decent frugality - 40.4mpg is possible on the combined cycle and 185g/km of CO2 (both NEDC figures). Like the other more powerful units, it also comes mated to electronic air suspension, which not only improves the ride but also gives this car superb off road ability. Avoid entry-level trim and that'll be further enhanced by a Twin-speed low range gearbox, 'All Terrain Progress Control' and a 'Terrain Response 2' system that can automatically set the car up for the type of ground you're driving over. All models get a clever 'Low Traction Launch' system, there to assist you when pulling away from standstill on low grip surfaces. That'll be helpful when towing: this car can lug along up to 3.5-tonnes.
Overall
With the modern era fully fledged Range Rover being very much a plutocratic purchase, it's this 'Sport' model that for us, now most faithfully continues a model line stretching all the way back to the 1970 original. That very first Range Rover was a car you didn't have to be afraid to use as intended, on or off road. And nor is this one, which was usefully improved in this revised post-2018-era second generation form.
Get the fundamental thing right with any great design - in this case the weight - and everything else then tends to fall into place. The aluminium platform that here makes this car so relatively light solved at a stroke the two issues that blighted the first generation Range Rover Sport: stodgy handling and prohibitive running costs. And it left room for proper 4WD hardware to be fitted without compromising paved road prowess.
The right version of this car offers exactly the right kind of luxury SUV experience for those fortunate enough to be able to enjoy it. And delivers a Range Rover Sport that is in almost every respect a proper Range Rover. Be honest: you'd like one - wouldn't you?