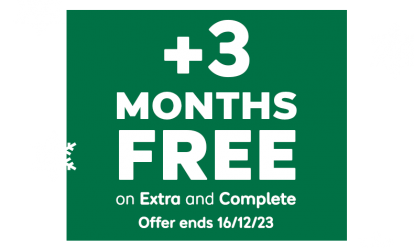 With 12 months of cover, new customers get an extra 3 months for free*.
*Added after 12 months, excludes Basic cover. New customers only. Ends 16/12/23, 7am.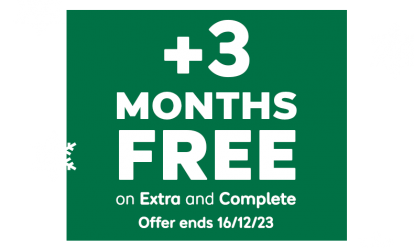 BY JONATHAN CROUCH
Introduction
When the new model Range Rover was introduced in the Autumn of 1994, it had a hard act to follow - 25 years of the original Spen King-designed model. Hedging their bets, new owner BMW even kept the old one in production, badged as the Classic, for a year or so. This was a car that had real international appeal. It sold in markets as diverse as Japan and the USA, Canada and Australia - and demand usually exceeded supply. Well over 300,000 of the old Range Rovers had rolled off the production lines by the time the new model came along.
Models
Models Covered:
Second generation Range Rover - (4.0 8cy Station Wagon [base, SE] / 4.6 8cy Station Wagon [HSE, Vogue] / 2.5 TD Station Wagon [DT, DSE, DTSE, DT HSE])
History
The new-shape model, introduced in 1994, was much more expensive than its acclaimed predecessor - but also much classier. Buyers chose between 4.0 or 4.6-litre petrol and 2.5-litre turbo diesel engines. For the 4.0 and 2.5 TD, there was base or SE trim, while the flagship 4.6 came only with plush HSE spec. The turbo diesel was the acclaimed BMW unit, slightly revised for off-road use.
This range continued virtually unchanged, apart from the addition of a luxury 2.5DT HSE diesel, until 1999 when both petrol engines were revised for more low-down pulling power and four-wheel Electronic Traction Control was standardised throughout the range.
In January 2000 the range was given a mild facelift. The new models were distinguished by clear indicator lenses front and rear while darker headlamp reflector surrounds give the nose a psuedo 'four headlight' look. There were also body-coloured bumpers and door mirrors, electrochromic mirror glass and extra chrome detailing.
There were also front side airbags for the first time, plus subtle improvements to the interior, with cupholders, auto-dipping mirrors and extra touches of chrome and leather to improve the general ambience.
Air conditioning and cruise control were already the highlights of SE trim: the 2000 models added a new design for the leather seats and alloy wheels, as well as walnut door cappings and leather covering for the gear-selector. Even plusher HSE grade trim, previously offered only with the potent 225bhp 4.6-litre V8 became available with the 2.5-litre turbo diesel. And, as if nothing but the best would do, there was a new £53,995 4.6-litre V8 Vogue flagship, featuring a colour-co-ordinated leather interior, an enhanced stereo system and 18-inch Hurricane alloy wheels. An all-new Range Rover was introduced early in 2002.
What You Get
The world's finest 4x4. Only the latest Range Rover can match this car's all-round off-road abilities. What differentiates the Range Rover from its Japanese competitors? In a word, style (which the Orientals never had) and wheel articulation. Off the road, you could drive a Range Rover over obstacles that would leave Shoguns and Troopers bottoming out, wheels spinning hopelessly. Only the Jeep Grand Cherokee gets close and it lacks the Range Rover's class.
Choose the Solihull product and, as everyone knows, you also get a car that can take you to the highest peak or through the deepest bog, then, via the car wash, to the ballet on the same day, parking without disgrace alongside Jaguars and Mercs.
What You Pay
Please fill in the form here for an exact up-to-date information.
What to Look For
Avoid base models without automatic transmission and air conditioning - as most people buy Range Rovers as a luxury car, rather than an off-roader, these items help greatly when selling on.
Ask the potential seller what kind of life the car has had; go for those cars that have lived on the tarmac (the vast majority anyway) rather than the farm. Torn carpets, ripped headliners and scratched plastic panels are sure signs of a hard life.
Thoroughly check out the suspension and transmission; replacement parts are expensive.
Replacement Parts
(approx based on a 2.5DTSE - ex Vat) A mixed bag. A clutch assembly will be around £250, a full exhaust about £500, a starter motor should be close to £200 and a headlamp £120. Front brake pads are about £60 and a rear set £45.
On the Road
You need to remember that it's a 4x4 and drive accordingly. Having said that, this is the best handling 4x4 you can buy. The V8s have huge torque and pulling power. At first acquaintance, the turbo diesels feels a little slow, but the smooth BMW six grows on you when you realise that there's pulling power aplenty, and that it goes far further than the V8s between fill-ups.
Buy a diesel and you can expect to average a useful 23-28mpg. The V8s, especially the 4.6, demand a rather larger wallet, with 15-18mpg averages commonplace. Remember too that certain low-roofed multi-storey car parks will be inaccessible to you (though not, interestingly, Le Shuttle).
This second generation model, with its standard air suspension, was far more acceptable to those used to Lexus LS400, BMW 7 series and Mercedes' S-class luxury saloons. It wasn't quite a Rolls-Royce for the rough but it was very close. The BMW-sourced 2.5-litre six-cylinder turbo diesel was much more refined than the previous Solihull-sourced TD 'four' and made much more sense.
Overall
Like its predecessor, this is a modern-day classic. If you can afford to run one as a second car, you can't afford not to have one.