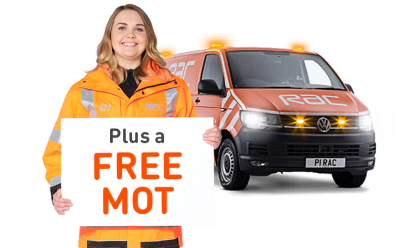 RAC Breakdown Cover comes with home rescue as standard. Plus, get a free MOT with Advanced and Ultimate.* Join the UK's best breakdown provider as voted by Auto Express drivers 2021.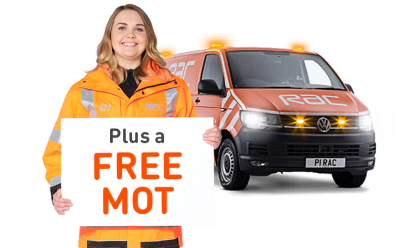 BY STEVE WALKER
Introduction
Jeep built its name on vehicles that could boldly go where other 4x4s got stuck and forced their owners to trudge off in search of a farmer with a tractor and a tow rope. These rugged go-anywhere Jeeps are great if you want to pick your way down rock-strewn river beds, power along swampy tracks or make your neighbours think that's what you're up to on the weekends but most UK motorists aren't interested in that stuff. Jeep was limiting its market with this gung-ho image so the Patriot was introduced to show a softer side and broaden the brand's appeal.
Models
Models Covered:
2007-to date (2.4 petrol, 2.0 CRD diesel [Sport, Limited])
History
The Patriot arrived as a smaller, softer Jeep pitched at the kinds of buyers who were fuelling the growth in the compact 4x4 market. It wasn't the softest Jeep however, because the Patriot's launch in the summer of 2007 had been preceded by that of the Compass - a model running on the same platform but with toned-down looks and as little off-road capability as Jeep thought it could get away with at the time. At least the Patriot had four-wheel drive and the look of something that could scramble across a ploughed field if its life depended on it.
There were two engines and two trim levels from launch. A 2.4-litre petrol unit and a more satisfying 2.0-litre CRD diesel sourced from Volkswagen provided the power while customers were invited to select Sport or Limited trims. In Spring 2009, a revised model was announced, the major improvements centring on a much higher quality interior.
What You Get
Jeep's retro styling direction is easily discernable when walking round the Patriot. The high beltline, narrow side windows, flat body panels and upright windscreen angle are all design cues reminiscent of the early Cherokee, while the boxily flared wheel arches look straight from a Wrangler. The seven-slatted grille and round lights have become a Jeep totem and some rugged looking alloys complete the look. The Patriot is a car that looks a whole lot bigger than it is. Despite its imposing frontal aspect, it doesn't actually occupy much more space on the road than a Vauxhall Astra.
While you can depend on some welcome Jeep design themes outside, you also get typically cheap interior plastics and a design that's functional without too much to get excited about. In UK trim, the Patriot offers a lot of standard equipment and space in the rear is surprisingly good. As long as you're not hung up on materials quality, there's not too much cause for complaint.
What You Pay
Refer to Car & Driving for an exact up-to-date valuation section. Click here and we will email it to you.
What to Look For
As with any used 4x4, check for signs of heavy off road use. Few Patriots will have done much more than climb a grass verge but you can never be too careful. The wheels are easy to scratch during enthusiastic off-roading so excessive damage to those should act as a warning. Otherwise this is a pretty tough vehicle that has few reported gremlins. Don't pay top dollar from a buyer who claims to have paid full list price from new.
Replacement Parts
As you might expect for a car of American origin, parts are not particularly cheap. However, there is a well-established dealer network so it should be reasonably easy to track spares down.
On the Road
Let's get one thing clear from the start. Although the Patriot is better off road than it ever needs to be, it's still a step or two down from the true Rubicon Ready vehicles at the top end of Jeep's range. Although there are beefier four-wheel drive setups around, the Freedom Drive I system does have a trick or two up its sleeve. This full-time electronically-controlled all-wheel drive setup has a locking mode to set the front/rear torque split for especially slippery conditions. It's worth putting this car in context. Aside from rather task-specific tackle like the Jeep Wrangler and, to a certain extent, Suzuki's Jimny, it's tough to think of another 4x4 under £20,000 that's as capable off road as the Patriot.
On the tarmac it's OK, if not as nimble as a Toyota RAV4 or Honda CR-V. The MacPherson strut front suspension and multi-link rear set-up has apparently proven well up to the most demanding tests and is a tried and tested configuration that works well enough in the Compass and which has been further stiffened in the Patriot. Also seen in that model is a 2.4-litre petrol engine option with a rather nasty CVT transmission that will be cold shouldered by the vast majority of right-thinking people. Of more relevance is the Volkswagen-derived 138bhp 2.0-litre diesel that gives the Patriot a suitably aggressive growl and a lusty mid-range punch.
Overall
The Patriot might be one of the lesser Jeep products in terms of ruggedness and off-road capability but it's still a tough customer. If you like the look of it and can get on with the slightly utilitarian feel, this is good value family transport that feels like it should stay the course well.