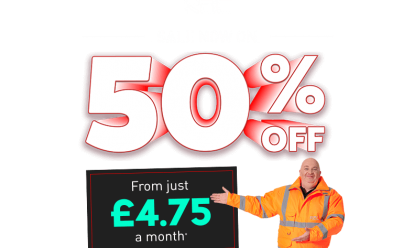 Get covered in our half price Breakdown Cover sale from just £4.75 a month.* We're the UK's best breakdown provider as voted by Auto Express drivers 2021.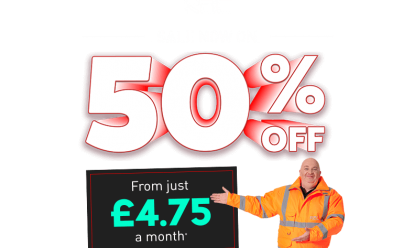 By Jonathan Crouch
Introduction
Finding the right mix of ingredients in the right proportions to make a convincing baby Range Rover was never going to be an easy task, but with this Evoque, the British brand completed it in style. This is more than a fashion statement too, thanks to Freelander underpinnings and tough Land Rover know-how forged in the world's toughest environments. With low running costs, cutting edge design and on-road driving dynamics previously unknown in the SUV sector, this car proved to be a sensation when it was new - and deservedly so. But does it stack up as a used buy?
Models
3dr/5dr compact 4x4 (2.2-litre diesel [Pure, Pure TECH, Dynamic, Dynamic LUX, Dynamic Plus, Prestige, Prestige LUX, Autbiography] / 2.0 Turbo petrol Si4)
History
It's getting on for half a century since all-wheel driving was revolutionised by the Range Rover, a car now a class apart in the luxury 4x4 sector. But what would that car look like re-invented in smaller form for very different Millennial times, an age in which fashion and frugality are as important as toughness and traction? Something like this we think, the Range Rover Evoque.
At its launch in 2011, this car provided a watershed moment for the Land Rover brand every bit as important as the arrival of the original Range Rover in 1970, the Discovery in 1989 and the Freelander in 1997. To survive, the marque realised that it must reach new customers by radically changing brand perceptions dating all the way back to the Forties when company founder Maurice Wilks first sketched the original model in the sand at Red Wharf Bay in Angelsey. They did with this Evoque.
Land Rover's founders would have relished the challenge presented by the concept behind this car. Luxurious room for four in a shape shorter than a Ford Focus. Handling as satisfying as a sports coupe. And economy to rival a 1.2-litre Fiat 500 citycar. All to be delivered with class-leading off road expertise.. In a car right for its times. Quite a build-up. Quite a car? Let's find out. Here, we'll look at the 2011 to 2015 era models sold before the new-era Ingenium engines were introduced in 2015.
What You Get
Not many cars make it from concept Motorshow prototype to production reality without being significantly watered down - but this is one of them. We first saw what was then called the LRX in 2008 and it's as arresting to look at now as it was back then. You know from a glance that it's a Land Rover, though to begin with, it's hard to pin down exactly why. Here's the kind of fantasy distortion you might see in a kids' comic, all big wheels, bloated wheelarches and impossibly shallow side window work. Boxiness is banished, as is the kind of bluff front end that gives a conventional Range Rover the aerodynamic efficiency of your average garden shed.
Under the skin, around 30% of the underpinnings are Freelander-based, a car that's 100kgs heavier partly because it's slightly longer. At 4.35m, this Evoque is intentionally compact, only slightly longer than a Volkswagen Golf. But it just looks right, with a shape that works wherever - on paper, in the showroom - on the Kings Road.
Where it can't possibly work, you think before opening the door, is on the inside. With such a narrow glasshouse, claustrophobia must surely reign across the cabin. And anyway, how will you reverse the thing peering back through that letterbox-sized rear window? And what will roundabouts be like with those huge mirrors obstructing front three-quarter vision? All very good questions. For which, as it turns out, Gerry McGovern and his design team have styled some surprisingly effective answers.
Sitting at the wheel, it isn't that your fears are groundless. You do, after all, really need the standard reverse parking sensors. The high flanks can make this car tricky to place in a tight spot. And the large mirrors do slightly impede your vision at junctions. But none of it's enough to really affect day-to-day usability. You work around it because you want to. Because going back to boxiness after owning one of these would be almost unthinkable.
Even at the rear, the space is surprising - not only given the rakish roofline but also the fact that this car is shorter than a Ford Focus. True, in the three-door 'Coupe' version, the back seats aren't that easy to get at and once you're in them, headroom's at a premium. But it's still a different world from the cramped rear conditions of the kind of GT or sports coupe that many customers will be graduating from. Anyway, those likely to be religiously using the rear seats have a perfect excuse to buy the five-door version which stands some 30mm taller. Here, especially with the optional full-length panoramic glass roof fitted, a couple of back seat adults will be very comfortable on all but the longest journeys.
But not, as you'd expect, as comfortable as those up-front. If this is indeed an SUV, it's the most car-like one yet devised in terms of driving position. No one will struggle to get comfortable here and all will be impressed by the tactile quality of the fixtures and fittings that surround them - which is just as well at the high prices being asked. Glistening switches and dials from pricier Range Rover models are surveyed from beautifully upholstered sports seats. Top models use no less than 10sqm of leather to trim their cabins and there are lovely design touches like the way that the rotary gear selector on automatic models glides up into your palm from start-up and the Volvo-style empty space behind the rising centre console. Most importantly perhaps, it all appears to have been beautifully screwed together in the Merseyside factory.
As for luggage room, well it's a pity the styling wouldn't permit the fitment of that signature Range Rover feature, the two-piece tailgate, but lift the composite plastic rear door and you'll find that there's 550-litres of space on offer in the Coupe version, a figure that rises marginally to 575-litres in the five-door model. Enough to take a set of golf clubs without long clubs having to be removed from the bag. These are larger dimensions than you might expect the compact dimensions to deliver, though it's a pity that they've been achieved at the expense of providing a proper spare wheel. If you need more room, you can of course push forward the split-folding rear seats and these figures rise to 1350 and 1445-litres respectively.
What You Pay
Please contact us for an exact up-to-date valuation.
What to Look For
Few problems have been reported so far. The only issues we have found amongst owners have been minor things - warning lights coming on, smart keys not working and so on - issues which have been quickly dealt with by dealers.
Although the Evoque is pretty capable in the rough stuff, it's nowhere near as sturdy as a bigger Land Rover model. For a start, it lacks a low-range transfer case, so it is possible to get yourself a bit stuck if you get too keen with your off-roading ambitions, so check the car over for signs of underbody damage. The SD4 diesel engine is a tried and tested piece of kit, its lineage being traced right back to the Peugeot/Citroen DW engine series that was used by Ford and marketed as a Duratorq in 2008. If you're test driving the car on a cold day, don't be afraid if the Stop/Start system fails to kick in. The engine is programmed to keep running at temperatures below three degrees Celsius.
Replacement Parts
(based on 2014 Evoque SD4 - approx excl. VAT) An air filter will be around £45 and an auxiliary drive belt is £15. An oil filter elements is £7 and tyres are around £145 a corner.
On the Road
You normally know pretty much what you're going to get at the wheel of a Land Rover product. Not here you don't. The rakish roofline suggests you'll be driving a sporting, coupe-like car - in contrast to the way that the high waistline and huge wheels promise the commanding driving position of a tough 4x4. In the event, you find behind the wheel that it's a kind of combination between the two, with the seat set high but the driving position angled and purposeful. But can that same mix of SUV and sportscar be achieved out on the road?
First impressions are good. This Evoque may be based on Freelander underpinnings, but it feels very different to drive. How different? Well, Land Rover's engineers wanted hot hatch and coupe drivers to be able to jump into this car and feel at home. They will - though to what extent will depend on two factors. It might, after all, be a little hard to feel too sporty in a 1.6-tonne car powered by a 2.2-litre turbodiesel with just 150bhp, though to be fair, such an entry-level Evoque does manage sixty from rest in 10.3s on the way to 115mph. That's with 4WD: there's also an eco-conscious eD4 2WD model on offer that's fractionally slower.
Equally critical for road raciness is the need to spend an extra £1,100 on the magnetorheological adaptive damping system able to adjust the car's demeanour to the road you're on and the mood you're in. Even in the 'Normal' setting, body roll is well controlled through tight corners, but switch to 'Sport' and things are noticeably flatter with firmer steering response too. Opt for either of the pokier mainstream engines on offer and you can make the most of it too. 4WD is the only option here whether, as most customers will, you choose the SD4 model which uses the 2.2-litre diesel in 190bhp tune via manual or auto transmission. Or you take the bold step of choosing the automatic Si4 petrol model, which uses the rousing 240bhp 2.0-litre Ecoboost turbo unit you'll find in a Ford Focus ST hot hatch, an engine that here will fire you from rest to sixty in just over seven seconds if you're quick with the standard steering wheel gearshift paddles.
Use all of that performance and yes, on a twisting country road driving at the limit, there are differences between this Evoque and a really good GTi or sports coupe. The surprise here though is in how marginal these differences are - and how little you notice them in ordinary motoring. In contrast, the benefits of this Range Rover over other trendy choices - a pokier MINI, an Audi TT or a racier VW Scirocco for instance - in extra style and space will be appreciated every day. And of course, cars like these that are merely sporting will have no chance of getting you off the beaten track.
Can an Evoque do that? Fears that this Land Rover might prioritise style over substance vanish the first time you hit the dirt. Lacking the ground clearance and air suspension of larger Range Rovers, there are limitations of course, but you'd have to be doing something quite extreme to find them thanks to the fitment of Land Rover's much admired Terrain Response System. You simply set the dial in front of the gearstick to suit the ground you're on and let the car do the rest. As a result, there's almost nothing a Freelander could do that would defeat this Evoque, so it'll take four foot-high water and 45-degree slopes in its stride. Which consequently puts this car as far ahead of conventional compact 4x4 rivals like BMW's X3 and Audi's Q5 off road as it is on tarmac. Not that you'll ever see this car off road. Spattering all that glamorous panelwork with mud looks rather incongruous - which is why we couldn't wait to do it.
Overall
In years to come, the Evoque will be seen as a turning point for Land Rover. Other SUVs have pioneered more car-like handling but ultimately, they've still been SUVs, both to drive and to look at. This model is different. In all the ways that matter - space, off road ability, that commanding driving position - it's a 4x4. Just as in all the ways that also matter - efficiency, cutting edge style and driving pleasure - it very definitely isn't. Contradictory qualities we've been waiting for all too long from a car of this kind.
That Land Rover has delivered them in a machine so fashionable, relevant and clever marks this Evoque out as a very desirable thing indeed, even at the expensive prices being asked. If you can afford one and you can afford not to be too sensible in your choice of car, you won't be disappointed.