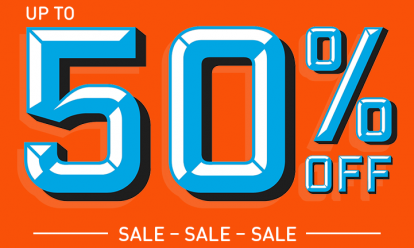 Get covered in our half price Breakdown Cover sale from just £7 a month.* We're the UK's best breakdown provider as voted by Auto Express drivers 2021.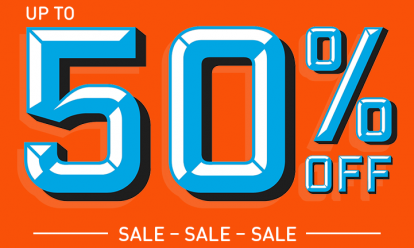 By Jonathan Crouch
Introduction
The designers behind Volvo's XC70 were the first to realise that a large all-wheel drive estate car with a modicum of off-road ability and SUV styling cues could tempt buyers who couldn't quite stomach the thought of a fully-fledged 4x4. In this much-improved post-2013 second generation guise, it offers an efficient 'Drive-E' D4 diesel engine for owners happy to stick with 2WD. And across the range, offers either a stepping stone or an alternative to SUV ownership for the used car buyer.
Models
5dr estate (2.0, 2.4 diesel [D4,D5] / 3.0 petrol [T6])
History
Not everyone wants an SUV. But quite a few people like that kind of vehicle's lifestyle image, rugged look and spacious practicality. These are customers Volvo targeted with this car, the second generation XC70.
You think of Volvo as being masters of the Scandinavian winter but in fact, it took them until 2002 to bring us an SUV. Three years before their XC90 arrived though, the Swedes were dipping their toes into 4x4 territory with all-wheel drive versions of their large V70 estate. You could have the basic car with four driven wheels, but for really rutted farm tracks, something a little more sophisticated was required with greater ride height. First badged the 'XC', then the 'Cross Country', the resulting design became a fully-fledged model in its own right when re-launched as the 'XC70' in 2002.
We're looking here at an improved version of the second generation XC70 model range, launched back in 2007 to further target the growing market for spacious estate cars with rugged looks and a modicum of off road ability. Cars aimed at buyers who secretly crave an SUV - but don't want to be seen in one. In 2013, this model got a mild facelift, but the really significant change came under the bonnet with the introduction of Volvo's first home-grown engine, the 2.0-litre D4 'Drive-E' diesel unit. This XC70 model sold until late 2016, when it was replaced by the V90 Cross Country. Let's check out the late 2013-2016 XC70 models as a potential used car buy.
What You Get
The XC70's rugged SUV styling cues are just enough to set it apart from its more restrained V70 model stablemate. As well as the scratchproof protective cladding along the car's flanks and arches, there are chunky front bumpers, chromed door scuff plates and blacked out side pillars. XC-embossed roof rails are a standard fit and purposeful silver front and rear skid plates leave onlookers in no doubt as to this car's dual purpose role. Otherwise, the practical, square-backed silhouette that we expect any big Volvo estate to offer is present and correct here, with its bluff, vertical tailgate. Look a little closer though and the careful details please, like the way that the climbing waistline creates a forward-leaning, dynamic stance that's further reinforced with the help of the black pillars between the side windows.
As for the aesthetic changes made to this post-2013 version, well you'll really have to know your XC70s to appreciate them. Owners of earlier second generation models may notice the smarter front grille with its larger brand badge, the Daytime Running Lights and the added matte silver touches that aim to give the car a more upmarket and luxurious feel.
At the rear, there's a completely redesigned bumper, along with smarter tail lights. Overall though, Volvo wasn't here diverted from this car's raison d'etre - lugging gear. Raise the optionally powered tailgate and a 575-litre boot is revealed. True, that might not be as much as you'd get from, say, estate versions of the Volkswagen Passat Alltrack or the Skoda Superb Outdoor but there's still quite as much room here as any normal family, equestrian rider or antique dealer will ever need. Let us put Volvo's case over in practical terms: there's room enough here for a washing machine with all its packaging or, according to the Swedish brand, five large suitcases plus an extra medium one and two rucksacks. If you're going to be carrying heavy items regularly, find a model whose original owner ticked the box for the load-compensating suspension option.
Just as important is the way you can use all that space. We especially like the shallow hinged compartment on the top of the boot floor. Lift up the flap and you can mess up that floor with muddy stuff. Then when you remove your wellies or whatever, the flap goes down again and you don't have to worry about cleaning the cargo area carpet. Well not immediately anyway: out of sight, out of mind and all that. Some original owners specified a reversible waterproof mat to cover the entire base of the luggage area. But then found that when they put it down, they weren't able to use the aluminium rails and movable anchoring points that are featured on a cargo area floor that, to save your back, can also be specified in sliding form to get heavy items in and out more easily.
Practical touches include a handy flip-up load divider to restrain smaller objects, plus you'll also find luggage nets and hooks to help secure any items with wayward tendencies. There's a 40:20:40 split in the rear bench so that long items like skis can be poked through, one of no fewer than 16 different loading combinations. And if you completely flatten the rear bench, up to 1,600-litres of space is freed up if you stack to the roof. If that still isn't enough, then there's a fold-forward front passenger seat so you can take longer items like kayaks and surfboards.
So it's good for packages. But what about for people? Take a seat in the rear and you'll find that three fully-sized adults will just about fit comfortably, enjoying decent standards of leg, head and knee-room, as well as neat vents in the B-pillars. Up front, you'll find a cabin built to withstand a lifetime of hard use, with smart and durable fixtures and fittings: it isn't only the engines that are rugged. At the wheel, you don't get the high driving position that Volvo XC60 and XC90 owners love but with multiple adjustment possibilities for both seat and steering wheel, it's easy to find the perfect driving position and the seats are amongst the most comfortable you'll come across.
In terms of aesthetics, this is an example of Scandinavian design at its very best, with this trademark super-slim floating centre console, simple instruments and switchgear ergonomics that are a match for anything from Audi or Mercedes. The idea is that, like IKEA furniture, this cabin should be typically Scandinavian, comfortable, simple, intuitive and visually pleasing. And broadly it is in this post-2013 model, thanks to a subtle redesign which introduced smarter materials and silk metal frames around the air vents and light controls, plus a re-designed gear knob and lovely touches like the frameless rear view mirror. Our only gripe is with the rather fiddly electronic handbrake.
One of the nicest touches that original owners could shell out a little extra for is the hi-tech TFT instrument display. With the flick of a switch, you can choose between three different dial layouts - an amber back-lit 'elegance' setting for comfort-orientated day-to-day motoring, an green back-lit 'eco' setting to help you drive more economically and a red back-lit 'performance' mode to better suit for more spirited driving.
That'll be new to buyers who may have owned an early version of this second generation model. As will be the clever 'Sensus Connect' infotainment system with its 7-inch colour screen. As a driver, you've the choice of going online either via a car-mounted 3G/4G dongle or by using your own mobile phone. Hi-tech features include a voice-activation system that works on all music sources and an in-dash, fully integrated, voice search Spotify application. It's also possible to share a WiFi network with everyone in the car.
What You Pay
Please contact us for an exact up-to-date valuation.
What to Look For
Most of the XC70 owners we surveyed were very happy with their cars - as you'd expect they would be. By this time, most of the earlier faults on third generation XC70 models had been ironed out. However, as you'd expect, there were some issues. One owner reported that his car rapidly got through brake pads, these having had to be replaced 4 times in 7 years. The same buyer also reported his XC70 to be something of a tyre-eater, front tyres in that case lasting only a year or around 12,000 miles.
Another owner we found had experienced Electronic Management Unit problems, while another had had to replace an engine flywheel. Over the course of XC70 production, there have been various reports of auto transmission shifting problems: usually, these seem to have been caused by software issues, so get this checked out before agreeing to full mechanical replacements. There have been a couple of reports of door assembly failures and one owner reported that the engine idled over roughly due to a broken vacuum hose near the power steering point. Another owner reported an abnormal noise from the front suspension due to worn control arm bushings.
Replacement Parts
(approx based on a 2014 XC70 D4) An air filter sits in the £18 to £32 bracket, an oil filter costs around £5 and a fuel filter costs in the £13 to £22 bracket. Brake pads sit in the £18 to £30 bracket for a set, though you could pay up to around £38 to £50 for a pricier brand. Brake discs sit in the £83 to £105 bracket . You'll pay around £15 for a drive belt. Tyres sit in the £35 to £45 bracket. Wiper blades cost in the £4 to £20 bracket, though you could pay up to £34 to £37 for pricier brands. The wing mirror glass is priced in the £10 to £22 bracket, though you could pay up to around £41 for a pricier brand.
On the Road
With a high centre of gravity and near 1.9 tonne weight, the XC70 was never going to be the ultimate driver's car, but you could argue that it's close to being the ultimate driver's compromise. An optional FOUR-C active suspension system was offered from new but most buyers ignored that. To drive, you'll find this XC70 to be pretty much like a standard V70 to drive day-to-day, complete with slightly vague steering and ride quality that's better at higher speeds than it is around town. Yet venture onto the dirt and you'll probably find it will do 99% of what most SUV owners require.
You shouldn't read too much into that as in general, these requirements don't tend to be too onerous. Still, a raised ride height that sees this car sitting 74mm higher than a standard V70 and a sophisticated Haldex four-wheel drive system, along with an electronically-controlled hydraulic clutch which distributes drive to whichever wheels can best handle it, should help your XC70 deal with muddy carparks and snowy snaps in its stride. Approach, departure and breakover angles all better those of Audi's rival A6 allroad (though that car counters with clever height-adjustable air suspension that this one lacks) and a wading depth of 300mm should see you through the worst of the winter's storms. All this does not a Land Rover make but Volvo have at least borrowed the Solihull company's clever Hill Descent Control system which, where fitted, uses the ABS to ease the car down extra steep slimy slopes keeping 10mph as a maximum.
Under the bonnet, a 306bhp T6 petrol variant was offered but almost all XC70 buyers opted for a D4 diesel. The 2WD variants got Volvo's new generation 2.0-litre 16v 181bhp 'Drive E' unit capable of 0-62mph in 8.8s on the way to 130mph. Unfortunately, in this period, this unit hadn't been developed to work with AWD, so if you want your XC70 D4 with four driven wheels, you have to have an example fitted with the old 2.4-litre Ford derived engine, a powerplant also putting out 181bhp. That same 2.4-litre unit is also used in the AWD-only D5, which in the post-2013 models was slightly uprated to 220bhp.
Overall
In the 2013 to 2016 period, Volvo sold five standard V70 models for every XC70 it sold in Europe, a ratio which was exactly reversed in the States, where the XC70 was five times more popular. Who had it right? On paper, you can't help wondering whether an XC is really worth its slight premium, but on the road, it's a car that might well grow on you. Potential owners who'd rather not parade around in an SUV that might draw all the wrong sort of attention see this Volvo's image as being lower profile but at the same time, in many ways harder hitting. It's an appealing balance.
All right, so these are hardly unique virtues in an all-wheel drive estate but you have to point out that many of this car's most obvious rivals are either smaller or considerably more expensive. They also cost more to run if your comparison is with the 2WD D4 'Drive-E' diesel model we'd suggest you consider. This engine is extremely impressive - which makes it all the more frustrating that you can't have it mated to AWD.
In the final analysis, this XC70 is everything you'd expect a go-anywhere Volvo estate to be. Not especially dynamic to drive but rugged, practical, beautifully engineered and supremely reliable. It's very.. Scandinavian.