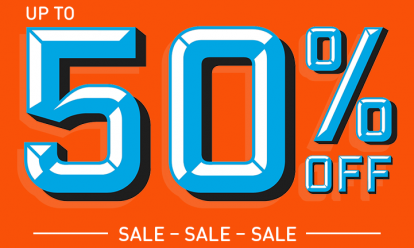 Get covered in our half price Breakdown Cover sale from just £7 a month.* We're the UK's best breakdown provider as voted by Auto Express drivers 2021.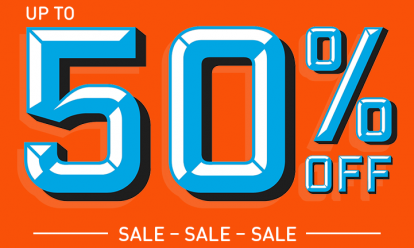 By Andy Enright
Introduction
"If it aint broke then don't fix it" seemed to be Land Rover's design philosophy when approaching the Series II Discovery. Owners BMW knew that the Disco's boxy looks were well received amongst buyers looking for a no-nonsense 4x4 of the 'proper' variety, but a number of other aspects were, if not broken, then could best be described as no-longer box fresh. In a rapidly developing market, changes were necessary. Although it bears more than a superficial resemblance to the Series I, the later model was virtually a completely new car. As a used buy, does the 'tough as old boots' image translate into bulletproof reliability?
Models
Models Covered: 5 door 4x4 2.5 turbodiesel, 4.0 petrol [E, S, GS, XS, ES, Pursuit, Landmark, ES Premium]
History
The Series II Discovery range was launched in autumn 1998. Despite looking the same as the earlier car, the only common body panel was the rear tailgate pressing. There was an all-new Td5 in-line, five-cylinder 2.5-litre turbodiesel engine and a 4.0-litre V8 in place of the 3.9 - the slow-selling two-litre Mpi petrol model was dropped. Trim levels were S, GS, XS and ES.
Much more impressive road manners came courtesy of Self-Levelling Suspension (SLS) and Active Cornering Enhancement (ACE) but these were standard only on plusher variants. Other driving aids included Four Wheel Electronic Traction Control (ETC), Electronic Brake Distribution (EBD) and, most notably, the Hill Descent Control (HDC) first introduced on the Freelander.
There was also a new dashboard layout and much more supportive seats with the third row now forward, rather than side-facing, together with improved security, safety and nice touches like a 'curry hook' on which to hang your takeaways. The body was made longer and wider to free up more room inside and the ladder-framed chassis was beefed up with six cross-members instead of five. In every respect the Series II Discovery was a superior beast to the original. June 2002 saw the apparently premature introduction of the 2003 Discovery, with changes to the suspension and brakes, some tweaks to the equipment levels, the option of a centre differential lock and some detail changes to the front and rear styling to bring it closer to the Range Rover 'family' look. Autumn 2003 saw more incremental changes with a centre locking differential fitted to plusher models and ISOFIX seats and Automatic Drive-Away Locking fitted across the range. Standard equipment levels also got a tweak.
In early 2004, new trim designations were brought in as the all-new series 3 model loomed. Buyers could purchase Pursuit, Landmark or ES premium models with the ageing V8 restricted to the top level and priced the same as the Td5 diesel.
What You Get
Unless you want to opt for the markedly more agricultural Defender series, it's doubtful whether you'll happen upon a better four-wheel drive tool for heavy going. The Discovery has coil springs at the front and air suspension at the back, all marshalled by Active Cornering Enhancement for on-road refinement plus Hill Descent Control and four-wheel electronic traction control ETC for when the going gets tough.
The tall body may feel initially precarious, but the Discovery Series II has an admirably low centre of gravity and can negotiate steep gullies and deep potholes with ease. Bear in mind too that the Discovery has permanent four-wheel drive, not the selectable systems used by most of its Japanese alternatives (who spend most of their lives in 2WD). Though this leads to extra tyre wear, it does mean that you're always prepared for the worst.
There's seating for seven inside, thanks to a foldout pair of occasional side seats in the estate compartment but note that they were not fitted to every car as standard. Rear legroom isn't as generous as you may expect, though comfort for front seat occupants has been notably improved over earlier cars. Likewise the Conran-designed dash that looked chic for about six months has been ditched in favour of a less adventurous, but ergonomically cleverer affair. The Td5 turbo-diesel engine makes more sense in this land of soaring fuel prices which means that V8 owners may be susceptible to some aggressive bargaining.
What You Pay
Please contact us for an exact up-to-date valuation.
What to Look For
The Series I was plagued by niggling build quality issues and although the Series II is far better screwed together it still suffers more than its fair share of annoying faults. Both mechanical and electronic gremlins have surfaced, and owners who harry their Discoveries through city streets using engine braking to decelerate on a regular basis often find themselves with a gearbox that feels like running a hot knife through bitumen.
Always insist on a full service history. Be careful too if the car you're looking at has a towbar fitted, for this may mean that it has had a hard life dragging horse boxes out of muddy fields. The engines and the transmissions used are robust but expensive to repair if they do go wrong, so watch out for rattles and ensure that all the electrics work perfectly. Check too, that the heavy-swinging rear door has not dropped on its hinges.
The car is a favourite target for thieves, so ensure on an HPI check to ensure it isn't a stolen/recovered or an insurance total loss.
Replacement Parts
(approx exc. VAT) A clutch assembly will be around £180, a starter motor around £200 and a radiator around £330, Brake pads will be around the £45 mark. A replacement headlamp (offside) is close to £30 and an alternator should be close to £260.
On the Road
This is the are where the Series II really differentiates itself from the original Disco. Active Cornering Enhancement was standard on the XS and SE models and an option on the others and it genuinely transforms the Discovery from a wallowing barge that at times felt positively life-threatening into a reasonably tidy handler. Whilst it won't be about to show a Subaru Impreza a clean set of exhaust pipes a Series II Discovery fitted with ACE at least removes the need for passenger sick bags during spirited driving. Though cars like the BMW X5 have subsequently moved the 4x4 handling genre forward another few steps, at the time of its launch the Discovery wasn't too far shy of the large 4x4 class leader, the Mercedes M-class.
Performance from the V8 engine is suitably lusty, requiring little over ten seconds to hit 60mph, although you will pay for such exuberance at the pumps, the petrol-powered car struggling to average 17mpg. Go gorilla with the right foot in town and you'll see your fuel consumption dip well into single figures. The Td5 is a different proposition altogether. Whilst a sprint to 60 mph takes over 14 seconds, it has more pulling power than George Clooney and can even return a laudable 30mpg average. That could be why over 70% of UK buyers favoured it over the V8.
What hasn't changed is the car's height which can make many multi-storey car parks no-go areas. Likewise, you may get greeted by stony-faced officials at Dover when you try to board Le Shuttle. The Discovery joins a list that includes explosives, drugs and Albanian stowaways in not being welcome sur le train.
Overall
Know what you're looking at, insist on a service record and test drive a few. If you want the best on/off-roader then the Discovery Series II has a reasonable claim to that crown. Reliability isn't as bulletproof as the branding would suggest, but it's now a relatively affordable used bet that oozes cosmopolitan kudos. Unless you've got genuinely deep pockets it's probably best to give the profligate V8 a miss and try to land an early upspec Td5. Go anywhere, do anything? The Discovery should be your weapon of choice.