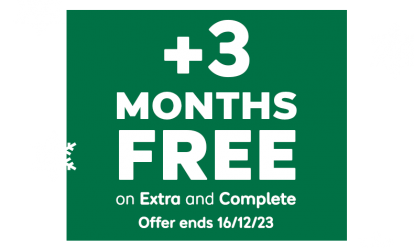 With 12 months of cover, new customers get an extra 3 months for free*.
*Added after 12 months, excludes Basic cover. New customers only. Ends 16/12/23, 7am.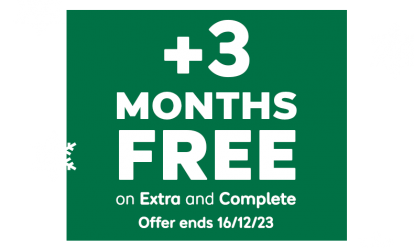 Can any car be deemed a supercar if you can use it every day? Jonathan Crouch ponders the devastatingly rapid yet wholly untemperamental Porsche 911 Turbo S.
Ten Second Review
Porsche's 911 Turbo can humble virtually any stratospherically-priced supercar you care to name to terms of real world usable performance. It was always fast but in this 8th generation '992'-series version, that speed is more accessible. So it's not only one of the most technologically advanced cars ever built, it's also one of the most exhilarating. In short, another engineering master-class from Porsche.
Background
Give Porsche £155,000 or thereabouts and it will hand over the keys to one of the fastest and most capable cars in the world. It's called the 911 Turbo S. Now that's a lot of money to the vast majority of motorists, but when we're talking about cars that can hurl themselves from a standing start to 62mph in under three seconds and return well over 200mph, it's actually quite reasonable. Frighteningly for its rivals, in the much improved '992'-series guise we're testing here, it's lighter, sharper, rides better and manages to be even faster.
It's available with either 580PS - or a jaw-dropping 650PS in the faster Turbo S form we're trying here. A handful of stratospherically-priced supercars are apparently faster on paper, but none out-sprint or out-handle this one in the real world. We're about to find out why.
Driving Experience
The gains here, at first glance anyway, are relatively marginal; a bit of extra track width, a little more downforce, revised steering calibration; you might think that these small improvements could collectively be cancelled out by the 12% increase in power. There is after all, enough of it to make this, in real-world terms, the fastest car in the world. Yes, a few exotic lightweight uber-supercars shade it on paper but in reality, at speed over twisting roads, the reality is that nothing you can buy is faster - take it from us. We'd like to see anything else beat it on a track too.
The engine, a horizontally-opposed 3.7-litre version of the standard Carrera's 3.0-litre flat six with larger VTG twin turbos, develops a boomier, more intense soundtrack (especially with the optional sports exhaust fitted) and simply hurls this car towards the horizon. On to the figures, which assume that you'll specify the optional 'Sport Chrono' package (as virtually all buyers do). Flick the drive mode from 'Sport' into 'Sport Plus' and in the 580PS form used in the standard Turbo, 62mph from rest occupies 2.8s en route to 199mph - if you're quick with the paddleshifters for the new 8-speed PDK twin clutch auto gearbox. It's hard to imagine how that could be insufficient, but should it be, in this 650PS Turbo S, the stats are massaged out to 2.7s and 205mph. Think only a fractional difference if you choose the Cabriolet body style rather than the Coupe.
All very nice, but as we've already suggested, lack of power was never a problem for this car in the first place. Tactile driver involvement was always the issue. Purists will always tell you that less is more in that respect. But perhaps a few purists need to drive this car if that's what they really think. Let's look at how this car has evolved. There's Porsche's latest all-wheel drive system which constantly varies torque between front and rear axles. Plus active suspension dynamic chassis control and rear-axle steering, which subtly turns the rear wheels as you corner. And you get a completely new 'PAA' 'Porsche Active Aerodynamic' package, with active aero flaps and an active rear wing, which is lighter and larger than before.
Design and Build
You don't need to be a car enthusiast to recognise the distinctive shape of a 911 but you may need to be a bit of a Porsche-phile to identify the visual changes that have created this 3.7-litre Turbo model. Most of them are based around active aerodynamics; the active cooling flaps are new; so is the variable front spoiler lip and the tilting rear wing. Drag co-efficient can be as sleek as 0.33Cd. Body style choice as before lies between this Coupe or an even more exclusive Cabriolet (no glass-roofed Targa option sadly)
Inside, though it doesn't have the vodka-bar chic of a Maserati or the Old Spice machismo of an Aston, the interior is as classy as the exterior lines would suggest, if a little subdued for a car bearing a £150,000 price tag. As in an ordinary Carrera, the dashboard flows in an unbroken span across the entire width of the interior. Through the grippy three-spoke wheel lies a defiantly analogue central rev counter, without which a Porsche simply wouldn't be a Porsche. But the two 7-inch read-outs that sit either side of it are actually configurable freeform displays.
Just about everything else you need to know is covered off by this generously-sized 10.9-inch flush-mounted 'Porsche Communication Management' touchscreen display in the centre of the dash. As usual with a 911, there are two small rear seats. And a small 132-litre compartment is provided beneath the sculpted bonnet.
Market and Model
You never thought Porsche 911 Turbo motoring would be cheap did you - and of course it isn't. List pricing suggests that you'll be paying from around £159,000 for the standard Turbo Coupe and about £181,000 for the Turbo S Coupe. Add £10,000 in each case if you want the Cabriolet body style.
And the spec? Well it's probably easiest to talk about the things this Turbo model doesn't have as standard. Pretty much everything you'd really want comes as standard, particularly on this Turbo S, but you may want to pay more for features like the sports exhaust, lowered PASM sports suspension, a lightweight carbon roof, adaptive cruise control, Park assist with a surround view camera and night view assist.
Like all the latest '992'-series 911s, this one's not exactly over-endowed with camera safety kit: there's 'Porsche Active Safe' autonomous braking. Plus 'Lane Change Assist' stops you from dangerously pulling out if there's a vehicle in your blind spot. And 'Lane Keep Assist' alerts you if you drift out of lane on the highway, then subtly steers you back to where you ought to be, this package combined with 'Traffic Sign Recognition' that reads road signs and displays them on the dash.
Cost of Ownership
Even the fastest cars in the world need to be seen to be efficient these days and the 911 Turbo turns in an impressive performance at the pumps for a car of its capability. Let's get to the WLTP figures. Both the standard Coupe Turbo and the Coupe Turbo S model manage up to 23.5mpg on the combined cycle and up to 271g/km of CO2.
What else? Well both models are covered by a three-year unlimited mileage warranty package. And the 911 also has 12 years of corrosion cover and a three year paint guarantee. Insurance for a car of this power and performance is never going to be cheap; both variants attract a top-of-the-shop group 50 rating. Still, residual value percentages are uber-high - think in the late fifties after three years of ownership - or better. Bear in mind that depreciation will take a hit if you load your car up with too many unnecessary pricey extras.
There's a wider dealer network than many rivals can offer and you'll only need to visit your local Porsche centre every two years or every 20,000 miles, whichever comes first. There's no option to buy into a pre-paid servicing package at point of purchase, but the brand does provide a fixed price servicing approach that makes sure you'll know in advance exactly what work will be carried out and what it will cost.
Summary
There are basically three kinds of supercar. The first group (Astons, AMG Mercs and the like) are very fast and very stylish but aren't quite so much at home on twisties or racetracks. The second group (Ferraris, Lambos and so on) very definitely are but need the genius of a Schumacher or an Alonso to wring the best from them. Nor would you really want to nip down to the shops in one.
Which leaves the third group, a very exclusive one indeed, for cars that can combine everything in one exhilarating everyday usable package. Audi's R8 gets close to qualifying here but at the end of the day, we'd narrow membership down to just one car - this one. This 3.7-litre '992'-series 911 Turbo is faster than ever, but most importantly, it is at last speed that mere mortals can enjoy to the full. It is, at last, the definitive supercar.