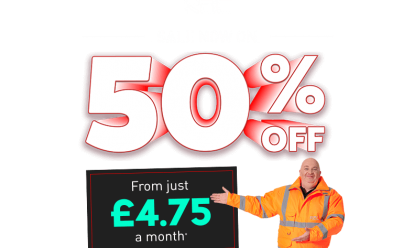 Get covered in our half price Breakdown Cover sale from just £4.75 a month.* We're the UK's best breakdown provider as voted by Auto Express drivers 2021.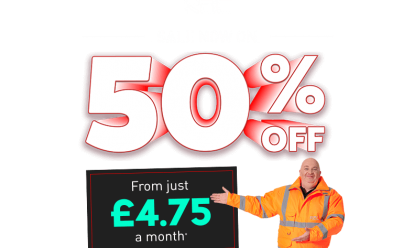 By Jonathan Crouch
Introduction
Once a small coupe, in 2019 Kia's ProCeed became a small estate - but a very stylish one. The brand chose to supplement its existing Ceed Sportswagon with this swoopier ProCeed 'shooting brake' model to create a 'Fastback' look with that 'want one' factor. And Kia promised that the drive dynamics would match the aesthetic promise too. Let's check the early pre-facelift version of this third generation Proceed out as a used buy.
Models
5DR ESTATE (1.4 T-GDI, 1.6 T-GDI, 1.6 CRDI [GT-LINE, GT, GT-LINE S])
History
Evolution. It's about adapting to changing conditions. As this Kia ProCeed model line has needed to. Originally marketed as a three-door coupe in its first two generations of life, this MK3 version in 2019 transformed itself into this sleek 'Shooting Brake' design. It was proof back then that this Korean maker's cars were getting steadily more desirable.
The classic definition of 'Shooting Brake' is an extended roofline version of a two-door coupe - like the Volvo P1800 ES and Reliant Scimitar models of the Seventies. But, as you can see, that's not really what we've got here. Kia liked the way that Mercedes interpreted the concept in 2015 when they launched their CLA Shooting Brake - swept-back styling with five-door practicality. And here, the Korean maker tried to replicate that approach at a slightly lower price point.
This ProCeed shares all its core engineering with hatch, estate and SUV versions of Kia's MK3 Ceed model line. We were promised more focused drive dynamics though, courtesy of a team led by ex-BMW M-Chief Albert Biermann who was particularly pleased with the potent 201bhp 'GT' version that topped the range at launch. There were also lesser petrol and diesel derivatives for those not quite so fixated on Nurburgring lap times.
So, good looks, decent dynamics and pricing that's not too excessive. Plus an astonishingly long 7-year warranty. From new, this was an appealing combination. Can the end result deliver on the used market? Let's find out.
The Proceed sold in this form until mid-2021, when it was significantly facelifted and the engine range refined down to a single 1.5 T-GDI petrol unit. It's the pre-facelift 2018-2021-era models we look at here.
What You Get
Stylish cars sell. This, most would agree, is a particularly stylish piece of design, previewed by the 'Proceed Concept' first shown at the 2017 Frankfurt Motor Show and carried forward into production without much dilution of that original car's sweeping silhouette.
Arguably the most arresting stylistic flourish is the profile's so-called 'shark blade', an acutely-angled chrome embellishment just behind the C-pillar that was carried over from the concept car. In profile, it's noticeable how taut creases run the length of the car, trailing from the headlamps to the tailgate to extend the visual length.
At the back, the most notable talking point is the way the rear screen is so much more dramatically raked than it is on a Ceed Sportswagon, set at 64.2-degrees, rather than 50.9-degrees. A nice touch is what Kia designers call a 'coast-to-coast' line uniting the LED tail lamps that illuminates really distinctively at night.
At the wheel, a touch disappointingly, there's less differentiation from standard Ceed models, though top versions get a few extra flourishes - things like red stitching and smart sports seats trimmed in leather and faux suede. An 8-inch infotainment screen dominates the top of the dash and includes as standard all the usual features you'd want - like navigation, smartphone-mirroring connectivity and a decent DAB stereo. At least the three-spoke leather-trimmed multi-function steering wheel feels suitably sporty and through it, you view two clearly presented dials that are separated by a smart 4.2-inch colour 'Supervision Cluster' display that on the top 'GT' model includes a 'GT Performance' mode with torque and turbo boost read-outs.
And the rear seat? Well this model's lower hip point means you rather drop down onto the seat bases, but it does compensate to some extent for the reduced height of that swept-back ceiling, meaning that there's actually more headroom in the back than the exterior styling leads you to expect there might be.
Out back, the 594-litre boot (which is 50% bigger than that of a standard Ceed Hatch) actually offers more space than you'd get from conventionally-styled compact estates of this kind. If you need more space and want to push forward the 60:40-split rear backrest that most ProCeed models get, you'll find that 1,465-litres of space can be freed up.
What You Pay
Prices start at around £17,750 (around £19,750 retail) for a '19-plate 1.4 T-GDI petrol version with 'GT-Line' trim, with prices rising to around £20,700 (around £23,000 retail) for a late '21-plate version. For the 1.6 CRDi diesel variant, prices start at around £17,550 (around £19,550 retail) for a '19-plate 'GT-Line' variant, with prices rising to around £20,200 (around £22,500 retail) for a late '21-plate version. For the fastest 1.6 T petrol variant, prices start at around £21,300 (around £23,500 retail) for a '19-plate 'GT' variant, with prices rising to around £24,850 (around £27,000 retail) for a late '21-plate version. All quoted values are sourced through industry experts cap hpi. Click here for a free valuation.
What to Look For
We had quite a lot of trouble finding anyone with a bad word to say about this MK3 Proceed. So it's just the usual stuff. Give the electrical systems a thorough test and make sure the central screen has had all its necessary map updates. Check the alloys for scuffs. The interior for child damage. And insist on a fully stamped-up service history. Previous Proceeds weren't great for paint quality, so check that. And if you're looking at the CRDi diesel, make sure the DPF Diesel Particular Filter hasn't clogged up with too much suburban and town driving. Careful questioning of the seller's driving habits should help here.
Replacement Parts
(approx based on a 2019 Proceed 1.4 T-GDi ex VAT) An air filter will be priced at around £40, an oil filter will sit in the £11 bracket and a pollen filter costs in the £21 bracket. For a pair of front brake discs, you're looking at paying in the £142 to £240 bracket, with a pair of rear discs costing up to around £98-£152. A pair of front brake pads are around £60-£142, while a pair of rear pads sit in the £84 bracket for a set. A wiper blade can cost anything between £11-£16.
On the Road
Gone are the days when Kia was content to merely try and reach a minimum class standard when it comes to drive dynamics. That's something quickly evident in this ProCeed, particularly if you've opted for the 1.6-litre T-GDi petrol 'GT' version. With this variant, revisions over the Ceed Hatch include a body lowered by 5mm, plus a rather counter-intuitive combination of stiffer springs and softer anti-roll bars to keep the grippy Michelin Pilot Sport 4 tyres in better contact with the road surface. At speed, you realise immediately that the set-up's firmer than it would be in a normal Ceed but at the same time, the car flows over uneven tarmac with supple confidence. And when the road turns twisty, the consistent and relatively feelsome steering delivers enough feedback to encourage a more aggressive driving style, should that be appropriate.
The GT's 1.6-litre petrol turbo puts out 201bhp and is mated non-negotiably with the 7-speed paddleshift DCT auto transmission that's optional elsewhere in the range. This gearbox isn't quite as responsive as we'd like when downshifting at speed, but we like the selectable 'Sport' mode that comes with it. This governs shift timing, steering feel and throttle response while simultaneously introducing a bassy roar through the stereo speakers as you accelerate. For ProCeed buyers not quite so fixated on performance, the two more modest engines on offer will suit perfectly. Kia thinks the 138bhp 1.4 T-GDi petrol unit is a good fit for this car, but higher mileage buyers may prefer the brand's 'Smartstream'-series 1.6-litre CRDi diesel which in auto form delivers 54.3mpg on the combined WLTP-cycle and an NEDC2-rated 110g/km of CO2.
Overall
There's no doubt about it: this car turns heads. And if you like it for that, then no other conventional compact estate from this period will do in preference, no matter how sportily-trimmed it might be. Of course, there may be some who'll want a more premium cabin or perhaps extra power. Let them pay through the nose for a less practical Mercedes CLA Shooting Brake, the only other really direct rival to this ProCeed.
This model's 'shooting brake' concept may be a nod to past hunting wagons of the landed gentry but the concept here is very much of our time: a compact yet spacious estate that doesn't drive like one, that's nicely finished, practically configured and relatively affordable to run. True, the asking figures may be a little higher than you might expect from a South Korean manufacturer, but don't judge them until you've tried the product, a confident design from a very confident brand. It's very much an estate for people who wouldn't normally buy such a thing. And that makes it quite a tempting prospect.