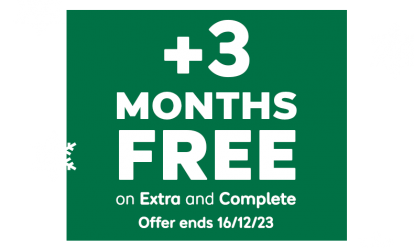 With 12 months of cover, new customers get an extra 3 months for free*.
*Added after 12 months, excludes Basic cover. New customers only. Ends 16/12/23, 7am.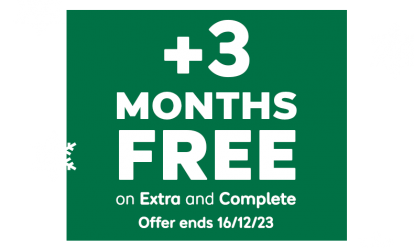 BY ANDY ENRIGHT
Introduction
It was always going to be a big ask for Chevrolet. Convincing UK buyers to stump up for a big, rebadged Daewoo saloon looked only marginally easier than coming out the other side of the credit crunch in one piece. Somewhat remarkably, it seems Chevrolet just about squeaked both assignments. Although the Epica was only on sale for less than two years, it wasn't the sales disaster many predicted and used examples are around in meaningful numbers and at very keen prices.
Models
MODELS COVERED:
(Epica 4dr saloon: 2.0, petrol, 2.0 turbodiesel [LT, LS,])
History
The Epica seemed a long time coming. Press releases started landing in editorial offices back in 2006, promising a car that would change the way we thought about the brand. 'Family car value with executive style' was the tagline but it wasn't until fully two months later, in February 2008 that the first cars started landing in UK dealerships.
Two engines were offered and sales were split fairly evenly between the 141bhp 2.0-litre straight-six petrol unit which marked the entry level point into Epica ownership and the rather preferable 2.0-litre 148bhp common rail four-cylinder turbodiesel engine.
Chevrolet attempted to reignite public interest in the Epica by announcing a range of optional extras including a sat nav system, a body kit with exhaust finishers, a tow bar and a boot load liner. Sales of the car were steady if unspectacular and Chevrolet reined in its ambition in 2010 by quietly discontinuing the Epica and concentrating on the smaller and more popular Cruze model.
What You Get
The shape is neat, albeit slightly unadventurous and it's possible to walk round the car without being able to spot a bad angle. The high haunches and sculpted flanks are reminiscent of Honda's latest Accord, in itself no bad thing. There's more Honda-like DNA when you move round to the back of the car and until most driver's clock that Chevrolet bow-tie badge and the Epica name, they'll assume it's an Accord.
The front end is the most distinctive area, with big headlamps smeared backwards onto the wings and a very clean look to the grille and underbumper assembly. The rising waistline gives the car a dynamic appearance, although the overhangs are a little longer than many of its rivals. With an increased emphasis on pedestrian safety, the days of wheel-at-each-corner design may well be on the wane. The Epica offers a lot of car, the tape measure showing it to be fully 4,805mm long. By way of comparison, an Accord is 4,665mm long, a Mondeo 4,731mm long and a Peugeot 407 breaking the tape at 4,676mm. In fact, the Epica is closer to the 4,841mm length of a BMW 5 Series than many of the current crop of family saloons and hatches.
Both LS and LT versions have impressive levels of standard equipment, with the entry-level 2.0LS petrol getting air conditioning, cruise control, electric front and rear windows, a CD-stereo with MP3 input socket, remote audio controls, front fog lamps, 16-inch alloy wheels, front, side and curtain airbags and power-adjustable mirrors. The LS diesel offers the same specification as the petrol, while LT spec cars add electronic climate control, rear parking sensors, leather seat trim, heated front seats, rain sensitive wipers, a CD autochanger, electrochromatic rear view mirror, power-adjustable driver's seat, trip computer, electronic stability control and 17-inch alloys.
What You Pay
Please fill in the form here for an exact up-to-date information.
What to Look For
Given that few Epicas cover huge mileages and are covered by a very good warranty arrangement, problems are few and far between. The Epica is very sensitive to incorrectly inflated front tyres, so if the steering feels at all vague, check the pressures. Weeping oil coolers and flaky air conditioning units have been reported and higher mileage drivers have reported a propensity for rear suspension bushing wear but you'll still want to walk away from any Epica you see that hasn't been serviced on the nose with a fully stamped-up book to back this up.
Replacement Parts
(based on a 2009 Epica 2.0 TD LS - ex Vat) An oil filter costs around £7, while a starter motor will be £325 and a clutch assembly is around £150. Front and rear brake pads should be about £45 a set and a radiator is £115.
On the Road
Two engines are offered for sale in the UK, both of 2.0-litre capacity. The petrol unit is a 141bhp straight-six which is set transversely across the car. This would be a problem with most straight sixes as they are, by their very nature, rather long engines and are usually mounted in line, driving the rear wheels. The Epica is a front-wheel drive car, so the transverse mounting makes sense, but this configuration is assisted by an engine which Chevrolet claims is the shortest of its type in the world. 60mph arrives from standstill in 9.6 seconds and a combined economy figure of 34.5mpg isn't bad for a six-cylinder engine but the 205g/km emissions figure dates the car somewhat.
Although technically intriguing, the petrol powerplant isn't as appealing as the 148bhp common rail turbo diesel engine. This emits 169g/km as a manual and a rather poor 210g/km when teamed with an automatic gearbox. Handling isn't too wallowy, although the steering has a very strong self-centring action. Refinement isn't bad, although you won't mistake the six-cylinder petrol unit for a BMW powerplant.
Overall
The Epica offers a lot of car for the money. Normally this is journalistic shorthand for saying the thing is a wheeled shed, but in the case of the Epica, you get an honest and not untalented big car at a small car price. No, it's never going to turn heads but then it won't have people scratching their chins and wondering what you were thinking when you signed the dotted line. The handsome but slightly anonymous styling will escape many, but anybody who gets to ride in one can't fail to be impressed by the amount of space inside and the amount of equipment included as standard. It's possible to scalp some real bargains if you're prepared to be patient and negotiate hard, so don't be afraid to go for the jugular when choosing a used Chevrolet Epica.