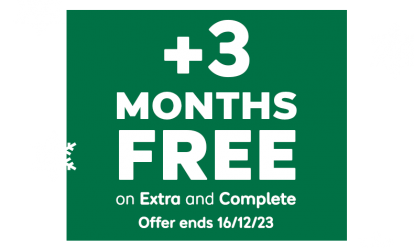 With 12 months of cover, new customers get an extra 3 months for free*.
*Added after 12 months, excludes Basic cover. New customers only. Ends 16/12/23, 7am.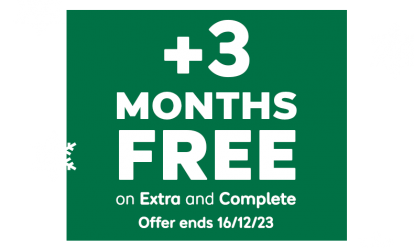 BY ANDY ENRIGHT
Introduction
'People who know' about cars won't buy a Kia Magentis. That may sound damning but those in the know will be clued into the latest must-have car and this isn't it. While Kia has pulled its socks up with some genuinely smart vehicles like the cee'd and the Sedona, the Magentis has remained strictly sub rosa. It resides in a black hole of public perception, ignored by 'people who know'. Thing is, people who don't know may just stumble across what might just be one of the most smoking used car bargains around. It might well pay to keep this one on the down low
Models
Models Covered:
(4 dr saloon 2.0, 2.7 litre petrol, 2.0 diesel [GS, LS])
History
I could highlight for you the long backstory behind the current Kia Magentis, starting with the Clarus, a car that morphed into the first generation Magentis. Doing so would fill in some of the blanks that the Magentis has come to represent but chances are if you've made it this far that would be enough to switch you off. The brief line is that the Clarus was dull but reliable and the first generation Magentis better than expected but still only class competitive to a certain rather left-field viewpoint.
All of which fast forwards us neatly to 2006 and the launch of the latest Magentis. Sister car to the Hyundai Sonata, the Magentis is sold in the US as the Optima and is a true world car. This usually means it's a bit of a jack of all trades and while the car is blander than its predecessor, perhaps that's no bad thing. It's also fairly good looking in an unobtrusive manner. It first saw the light of day in 2005 in Korea and has been a hard sell for Kia in the UK.
What You Get
First impressions are promising. The styling of the MK1 Magentis was always something of an acquired taste. It was almost as if the Koreans had decided that lots of chrome equated to a dignified and upmarket presence and didn't hold back. The MK2 car is far more restrained and mature in its design philosophy. Some would say it's less conspicuous but that's not always a bad thing. Created by Kia design teams in Korea, Germany and the USA, the Magentis must cater to the tastes of all three markets, so something a little less gaudy was always on the menu.
Although it looks more compact than its rather presidential predecessor, the tape measure doesn't lie and the current car is actually a few millimetres longer, significantly taller by 70mm and a tad wider. More importantly, it adopts more modern packaging practices which put a wheel at each corner, freeing up wheelbase and offering more rear passenger legroom and a bigger boot as well. The 420 litres of space back there for your bags make it a better load lugger than a Jaguar S-TYPE.
All versions have air conditioning, an MP3-compatible radio/CD player, driver's seat height adjustment and a tilt-adjust steering column, a leather-wrapped steering wheel, powered and heated door mirrors, four electric windows and remote central locking. Plusher LS models have in addition automatic lights, a trip computer, telescopic steering wheel adjustment, full climate control with an air quality monitoring system, an eight-way powered driver's seat, heated front seats and stability and traction control with emergency brake assist.
What You Pay
Please fill in the form here for an exact up-to-date information.
What to Look For
Make sure the car is in perfect condition. There's no reason why it shouldn't be, as it will be within warranty, but any dents, scratches or interior damage will knock values hard. One advantage of the Magentis is that most cars will have had a relatively easy life, the majority of customers using them for motorway wafting. Otherwise insist on a full service record and contact a few franchised dealers to try to find the best bargain available.
Replacement Parts
(approx based on a 2006 Magentis 2.7) Like their cars, Kia spares prices have gained an enviable reputation for good value, and replacement parts for the Magentis are all agreeably cheap. A clutch assembly is around £255, whilst front brake pads weigh in at around £40. An alternator will cost around £150, and for a starter motor you'll be looking at £130. The only comparatively pricey parts are the jewel effect headlamps.
On the Road
Riding on the company's MG platform, the Magentis uses MacPherson strut front suspension and a multi-link independent rear setup. Unusually in this class, all of the Magentis' engines will be offered with an automatic gearbox option. The 2.0-litre petrol and diesel powerplants can be specified with a four-speed auto while the 2.7-litre is mated as standard to a five-speed self-shifter that features Kia's Sport Mode if you want to take over proceedings and change gears up and down sequentially yourself. The auto 'box is an optional extra on the two-litre models however, and in basic showroom trim, the petrol car comes equipped with a five-speed manual while the diesel gets a six-speed box.
Kia has worked at a certain amount of tailoring to each major market. Instead of the grey and beige two-tone interior that has tested so well in Asian and American markets, the rather more style-conscious Europeans get either all black or grey and black seat and trim combinations with longer cushions and larger side bolsters to cater for our higher average cornering speeds. Kia has also spent a lot of time tuning the suspension for each market's separate requirements.
Overall
There's a lot to like about the post '06 Kia Magentis but for many used buyers it's in a bit of a no man's land at the moment. Those looking for the sort of value the Kia badge represents will probably prefer to wait a year or two for depreciation to level off and real bargains to appear. In the meantime, limiting your exposure with a 2.0-litre diesel isn't unappealing.