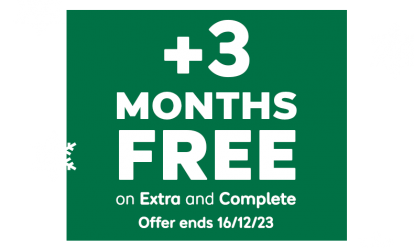 With 12 months of cover, new customers get an extra 3 months for free*.
*Added after 12 months, excludes Basic cover. New customers only. Ends 16/12/23, 7am.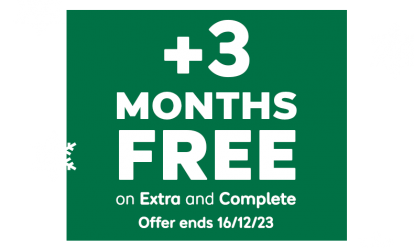 BY STEVE WALKER
Introduction
For families there can be a multitude of expenses that take precedence over a plush family car. Food, clothing, heating, iPods, Sony Playstations, cutting edge Nike trainers, full suspension mountain bikes and so on. Once these essentials have been provided for your brood, there are often scant funds remaining for a vehicle to transport them between their football matches, dance classes, swimming lessons and youth clubs. What is a parent to do? One refreshingly affordable option would be a used Kia Carens.
Models
Models Covered:
(5 dr MPV 2.0 petrol, 2.0 CRDi diesel [S, GS, LS])
History
Kia first launched the Carens in 2000. It was bland but it did the compact MPV job quite well. The Carens we look at here is the second generation model that was launched in September 2006 to minimal fanfare but continues where its predecessor had left off. The Carens arrived with three trim levels and two engine options. Buyers chose between S, GS and LS trims and then deliberated over 2.0-litre petrol and 2.0-litre CRDi diesel engines. There was also the big question of whether to take your Carens in five or seven-seat guise. The entry-level S cars are five-seaters and the GS could be specified in both guises but the LS models are all seven-seaters.
What You Get
The key decision with compact MPV models like the Carens, and the one that has taxed the minds of many major manufacturers, is whether to go with five or seven seats. Volkswagen and Ford were midway through the design process of five-seat MPVs when Vauxhall launched the seven-seat Zafira, completely changing the rules. Original designs were scrapped, only to be revisited when it was realised that a niche for five seat models still existed. Kia neatly sidestepped this quandary by offering the Carens in both five and seven seat forms.
The ultimate testament to how well the Carens is packaged comes when you try to lever an adult into the back row of a seven-seat model. With most mini-MPVs, their knees will be up around their ears and there's a very good reason for this. Not only is overall legroom limited by the sheer amount of cabin space required to fit three rows of seats, but the petrol tank is usually situated under the last row, forcing the cabin floor upwards. Next time you get in a seven-seat mini-MPV, get a tape measure and check the height between the top of the seat cushion and the floor. It's often around four or five inches which is frankly laughable if you're expecting adults to get in the third row. Kia got around this problem by designing a shallow petrol tank that sits inside the rear suspension subframe. This drops the floor height by some 40mm, allowing for a more relaxed seating position. The Korean company reckoned that adults of 5'11" will be comfortable in the rearmost row of seats in the seven seat model, although that may be pushing it a little.
This Carens is substantially larger than its already sizeable predecessor. Despite competing price-wise against compact MPVs, the Carens is definitely at the large end of the mini-MPV sector in terms of size. From front bumper to rear, it's less than 10cm shorter than something in the class above, such as a Volkswagen Sharan. Longer, wider and taller than its predecessor (by 55, 50 and 40 mm respectively), this Carens does not share a single panel with its predecessor and its smoother exterior results in significantly improved aerodynamics. The 4,545mm long Carens has an aerodynamic coefficient of drag of an impressive 0.32 - down from 0.35 for the previous model - which helps with fuel economy and high speed refinement.
The sleek look to the Carens helps in the styling department too. The windscreen is raked further back, the front styling features a twin chromed bar grille, a lower centre air intake and a front bumper with inset air intakes or, when specified, fog lamps. There are some Sports Utility Vehicle design cues there too, with a more aggressive look and black roof rails. You'd be surprised to hear that this is one of the cheapest mini-MPVs you could lay your hands on if you didn't know what it was.
What You Pay
Please fill in the form here for an exact up-to-date information.
What to Look For
The Carens, like other Kia products, holds up reasonably well to the ravages of time. No serious faults have been reported but always make the basic checks before parting with any cash for a pre-owned model. The interior of the Carens is tougher than you may expect given its lowly price but it's well worth checking for rips, stains and other damage to upholstery and minor trim parts. Inspect for parking knocks and make sure that tyre wear looks normal,
Replacement Parts
(Estimated prices, based on a 2006 2.0 GS) Kia spares prices have gained an enviable reputation for good value, and replacement parts for the Carens are no exception. A clutch assembly is around £250, whilst front brake pads weigh in at around £60. An alternator will cost around £150, and for a starter motor you'll be looking at £130. A replacement headlamp will require £130.
On the Road
Two engines were offered in the Carens, both of 2.0-litre capacity, one drinking petrol the other quaffing diesel. Kia's upgraded four-cylinder 2.0 CRDi diesel engine features a variable geometry turbocharger (VGT) and a particle filter as standard to clean up its act. It generates 138bhp and has a six-speed manual gearbox. The twin-cam four-cylinder 2.0-litre 'Theta' petrol engine, with continuously variable valve timing (CVVT), produces 142bhp and is accompanied by a five-speed manual box.
Performance is nothing special from either engine, the Carens being a substantial vehicle to haul about. The 2.0-litre unit manages the hit 60mph in 11 seconds before trundling on to a 118mph top speed and the diesel does a similar job while feeling stronger through the middle of the rev range with its superior torque. Economy is measured at 34.9mpg for the petrol and 46.3mpg for the diesel. The automatic gearbox makes only a small dent in the petrol's economy figure but it knocks the diesel down to 39.8mpg.
Overall
The used car market has quite a bit of respect for the honest virtues of the Kia Carens. It's one of the most affordable ways to get hold of a seven-seat MPV and it does the job of cheap family transport very effectively.