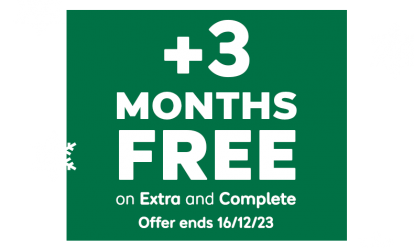 With 12 months of cover, new customers get an extra 3 months for free*.
*Added after 12 months, excludes Basic cover. New customers only. Ends 16/12/23, 7am.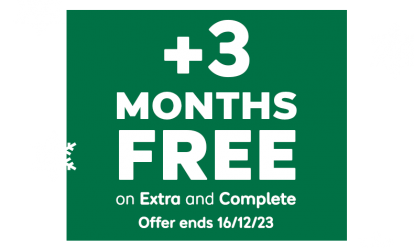 The Kia Stonic 'B'-segment small SUV will be at its most popular in 1.0 T-GDI petrol turbo guise. Jonathan Crouch looks at the 118bhp 48V mild hybrid version.
Ten Second Review
The Kia Stonic offers customers for small SUVs yet another tempting choice. In this improved form, the looks can be eye-catching and it's good to drive in comparison to most obvious rivals. In addition, this car is reasonably spacious and pretty affordable to run, thanks to an efficient 1.0-litre T-GDI petrol engine that can now be had with 48v mild hybrid tech. Plus prices are pitched keenly and you get a seven-year warranty. It is, in short, a very competitive proposition indeed.
Background
In recent years, Kia has become a very significant player on the market for compact crossover SUVs. But the company's never really had a product of this sort to directly target the smallest section of this segment. That's the brief assigned to this Stonic model and, on paper at least, it seems to be almost everything you might want a car of this kind to be.
The name's interesting isn't it? (apparently a combination of the words 'speedy' and 'tonic'). A little surprisingly, this car doesn't share those same underpinnings with sister company Hyundai's rival Kona model, though the two manufacturers do use the same engineware, most notably in this case the 1.0-litre T-GDi petrol unit which Kia now insists that Stonic folk should choose. These people will be buying into a car that gives Kia one of the widest crossover SUV product selections available from any current brand.
Driving Experience
This Stonic is 70mm taller than the Rio model it's based upon and to compensate, has lengthened springs and dampers. At the wheel, you don't get a particularly commanding driving position but what is on offer, rather surprisingly, is a slightly sharper driving experience than is available in the Rio. That's down to a standard torque vectoring system that gives you extra traction at speed through tight corners. Plus there's a stiff body shell and fairly firm suspension that acquaints you with small bumps and tarmac tears a little more keenly than is the case with some rivals. It's nothing you couldn't live with though and suspension smoothness improves the faster you go. Thanks to this and very reasonable levels of refinement, the Stonic is a surprisingly able partner for longer trips.
Engine-wise, there's a two-way choice. Many buyers will opt for the 1.0-litre T-GDI turbo petrol powerplant in conventional 99bhp form, available with either manual or 7-speed DCT auto transmission. The alternative is the gutsier 118bhp version of this same engine, which has been paired with the brand's latest 48-volt mild hybrid tech. Again, there are manual or auto options.
Across the range, predictably, there's no 4WD system or traction-enhancing set-up on offer, but a 42mm ride height increase that this model enjoys over its Rio supermini donor design suggests that reasonable progress could be made in slippery car parks or on light field tracks if you were to equip this car with a decent set of Winter tyres.
Design and Build
This improved Stonic looks much the same as before, the only change being the addition of re-styled full-LED headlights. This design has aged well and incorporates several of the brand's key recognisable signature design elements, such as the 'tiger-nose' grille. Styled in Europe, in collaboration with Kia's Korean design studio, the body aims to blend sharp horizontal feature lines with softer sculpted surfaces. The brand knows that individuality is important to many customers in the B-SUV segment and the Stonic's 'Targa'-style roof enables buyers to choose a two-tone paint finish. The idea has been to distance this Crossover from the Rio hatchback on which it's based. Hence also the sharp creases and kinks near the door sills and the way that the window line kinks upwards too. Rugged-looking black plastic cladding runs in a ring around the bottom edge of the car and around the wheel arches, plus there are brushed metal skidplates front and rear.
Inside, it's all much more Rio-like. The fascia is basically the same as is the switchgear, though Kia has tried o disguise this with a range of customisable colour schemes. The key changes in the cabin include the addition of a larger 8-inch centre-dash touchscreen and a higher-resolution 4.2-inch digital display in the instrument cluster. Space inside is slightly better than you'd expect from a car of this class, with decent leg and headroom, plus class-leading shoulder room. In the back, a two-step floor allows owners to expand or shrink the 352-litre boot to suit their needs.
Market and Model
So, what will it cost to buy a Stonic and what will you get for the money? Well, let's see. Many buyers choose this car with Kia's popular mid-level '2'-spec trim, which features the 1.0 T-GDi 99bhp engine, list pricing for which starts from just under £19,000 (or £1,000 more with 7DCT auto transmission). The other trim levels - 'GT-Line', 'Connect' and 'GT-Line S' - all use the upgraded 118bhp version of this same powerplant, which gets the brand's latest 48-volt mild hybrid tech. Again, there's an auto option for an extra £1,000.
If you're wondering how much extra it costs to trade up from the Kia Rio supermini this car is based upon, well, where direct comparisons between the two models can be made, the premium to move up to this little SUV is between £1,500 to £2,000.
Kia claims that the Stonc is an intrinsically very safe car thanks to a strong lightweight platform and bodyshell, 51% of which is fashioned from Advanced High Strength Steel. Thanks to a clever fusion camera system, a wide range of camera-driven safety features are available and buyers can choose from a selection of Kia's 'DRiVE WISE' 'ADAS' 'Advanced Driver Assistance Systems'. These technologies include 'Autonomous Emergency Braking with pedestrian recognition and Forward Collision Alert', plus there's also 'Blind Spot Detection with Rear Cross Traffic Alert', a 'Lane Departure Warning System', 'High Beam Assist' and 'Driver Attention Warning' to further satisfy the safety needs of customers.
Cost of Ownership
One thing that designers of B-segment SUVs have lately got very good at is restricting the size of the weight penalty that would ordinarily be a major drawback of a car of this kind. With this 1.0-litre T-GDI turbo petrol-powered Stonic model, the weight increase over an equivalent version of the Rio supermini it's based upon can be as little as 25kgs. It's no surprise then, to find that that the running costs of this little SUV are only around 8% down on the fuel and CO2 returns of its more conventional showroom stablemate. Specifically, that means a 1.0-litre T-GDI 99bhp manual derivative can return 49.6mpg on the WLTP combined cycle and manage 129g/km of CO2. It wasn't very long ago that you'd have needed a diesel to get figures like these in a small SUV. For the 118bhp 48v mild hybrid version of this engine, the figures are 50.4mpg and 127g/km.
As with all Kias, the Stonic is covered by a seven-year, 100,000-mile warranty that's longer than any other car in the same class. Servicing should be affordable and the various pre-paid servicing packages you can buy will further help manage costs in this regard, with 'Care-3' or 'Care-3 Plus' packages offering retail customers fixed-cost, inflation-proof servicing for either three or five years. Should you sell the car in this period, the remaining scheduled maintenance allocation can be passed on to the next owner.
Summary
Here's yet another Kia that should change the way you think about this ambitious Korean brand. Not only is it well built and decent value but it also manages to be cute and characterful in a way that potential buyers will like. Plus the mild hybrid tech keeps running costs affordable.
All of which is just as well, because it faces a growing army of increasingly accomplished rivals also targeted at buyers in the small SUV segment. True to its name, this car sets out to offer a 'speedy tonic' to Juke and Captur-class models of that sort - a more complete little Crossover than you might have expected this kind of money would buy you. Kia dealers would surely love to have had this car years ago. But they must be pretty pleased they've got it now.