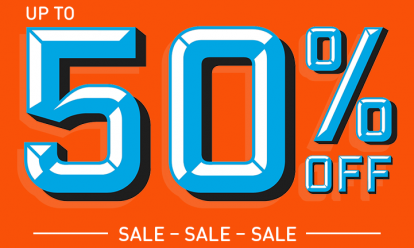 Get covered in our half price Breakdown Cover sale from just £7 a month.* We're the UK's best breakdown provider as voted by Auto Express drivers 2021.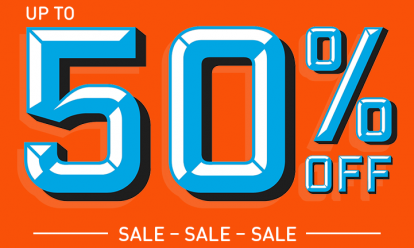 By Andy Enright
Introduction
Few car manufacturers have come through the wringer quite like Jeep. If their products have a reputation for a certain durability, so too does the brand. Throughout Jeep's troubled years, there was one reassuring constant. The Grand Cherokee, its flagship model, just continued to get better and better. There was a big step forward in 2005 but it wasn't until 2011 that we saw another update to the line in the form of the car we look at here.
Where Grand Cherokees were once a very voguish buy, they're not viewed in the same way any longer. Perhaps it's the multitude of choice out there. Or maybe it's the fact that the market has cooled to something seen as so typically gung-ho American. Whatever the reason, despite becoming genuinely class competitive, UK buyers have increasingly thumbed their noses at the Grand Cherokee. While that's hardly great news for Jeep, it's music to the ears of used buyers who are looking to track down a bargain.
Models
5dr 4x4 (3.0 diesel, 6.4 petrol [Limited, Overland, SRT8, Overland Summit])
History
The Jeep Grand Cherokee has been around since 1993 and in the last twenty years it's seen a lot of changes. Perhaps the biggest of these came in 2005 when Jeep moved from the old WJ model to the 'peanut-eye' WK version. Here was a car that was leagues better to drive on road but retained its off road ability. It also had a brilliant Mercedes-sourced diesel engine and deserved to do well. Unfortunately, it received a rather harsh reception and was then overtaken somewhat by the global credit crisis. As indeed was its manufacturer. In 2007 the Daimler Chrysler partnership went west and Jeep filed for bankruptcy in 2009, which was hardly the ideal preparation for the launch of the WK2 generation Grand Cherokee we look at here.
Indeed, many of Jeep's personnel who presented the vehicle on the stand at the 2011 Geneva Motor Show looked rather disorientated at the fact that they were, in effect, occupying part of Fiat's show space, Fiat S.p.A having bought a controlling share of Chrysler Group LLC. In the light of this turbulent background, it would have been understandable had the WK2 Grand Cherokee been a bit half-baked. After all, another revision of the WK2 appeared in 2013, so the 2011 can't have been that good - can it? That's what many new car buyers chose to believe. Look beyond the generalities though and you'll find a very solid line up. The range launched with the usual Overland and Limited models, both fitted with a 3.0-litre diesel engine. A luxury Overland Summit model debuted later in 2011, alongside the outrageous 6.4-litre SRT8 sports SUV.
What You Get
Longer, wider and roomier than its predecessor, the WK2 Grand Cherokee uses more contemporary styling to partially de-emphasise its bulk. It's still recognisably a Jeep though. The trapezoidal wheel arches, the high waist and turret-like glasshouse continue but seem even more accentuated on this generation car. In comparison to this model's direct predecessor, the most noticeable change to the exterior styling is at the front, where the headlamps are smaller and meaner looking, giving the Jeep a more focused and intense face. The front valance can be easily unbolted if you're planning off-road excursions, but for those who keep their Grand Cherokee on tarmac, it improves the styling of the front end and offers benefits in terms of aerodynamic efficiency. The front and rear overhangs have been shortened, too, giving better approach and departure angles when tackling more extreme off road terrain.
The interior is a big step forward when compared to that of its predecessor and while there are still some hard plastics evident, the tactility of the switches, the quality of the upholstery and the simple but sensible ergonomics mean that this feels like an impressively considered vehicle. There's plenty of space for five and the rear bench reclines by 18 degrees to improve headroom and comfort. A huge 782-litres of boot space is an 11 per cent improvement over the previous model, helped by the spare wheel being located inside the car rather than beneath it. You'll also find a built-in rechargeable torch and beefy luggage tie-downs.
What You Pay
Please contact us for an exact up-to-date valuation.
What to Look For
The Grand Cherokee might be excellent off road but that doesn't mean an owner can't have done a lot of damage at less than 5mph on a rough track. Look for scratched alloy wheels, battered exhaust back boxes and worn rear shock absorbers. The interior quality of this generation car stepped up several notches and no longer feels so cheap, with harder-wearing leather upholstery. Don't entertain the prospect of a buyer who has loaded his Grand Cherokee with options demanding a premium price. It's a buyer's market.
Replacement Parts
(approx based on a 2011 Grand Cherokee 3.0 CRD Limited) Parts aren't as cheap as you might hope for. A headlamp unit is around £325 while front brake pads are around £60, a full exhaust about £700 (with the catalyst) and an alternator around £350.
On the Road
This was more than an updated Cherokee - it actually utilises the platform and up-spec suspension from the Mercedes M-Class, which means air springs combined with struts at the front and a multi-link axle at the rear. There's a choice of four-wheel drive systems between the simpler Quadra-Trac II featuring a low-range transfer box, or the higher-spec Quadra-Drive II featuring an electronic rear limited-slip diff.
Jeep has even drawn inspiration from Land Rover in the fitment of its Selec-Terrain system, a dial in the centre console where the driver can choose between Rock, Sand/Mud, Snow, Sport and Auto settings and the vehicle then configures its all-wheel drive systems into the optimum configuration for the prevailing conditions.
Those of you seeing a 3.0 CRD badge on the back of the Grand Cherokee will be forgiven for thinking that this is a carry over of the stalwart Mercedes-Benz common rail diesel unit and there will doubtless be many owners who still believe their Jeep is powered by a hunk of Swabian metal under the bonnet. Instead, they'll be propelled by a unit built by Fiat in collaboration with VM Motori which generates a maximum power of 237bhp at 4,000rpm and torque of 550Nm between 1,800 and 2,800rpm. But it's all good news for the driving experience, with significant gains in the areas of ride comfort, steering feel and precision and general refinement.
Overall
The Jeep Grand Cherokee is an interesting used buy. Underrated from new, it didn't sell very well, so tracking one down might take a bit more spadework. It's worth it though. Very few vehicles offer the same combination of value, space and off-road ability. Once you've sampled it, you'll probably wonder if the market is missing a trick. Just make sure you wade in with an offer that might at first seem a bit cheeky.