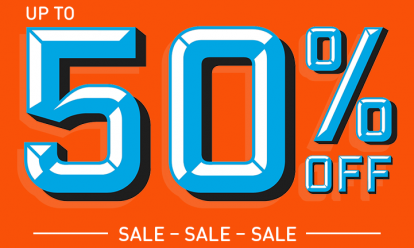 Get covered in our half price Breakdown Cover sale from just £7 a month.* We're the UK's best breakdown provider as voted by Auto Express drivers 2021.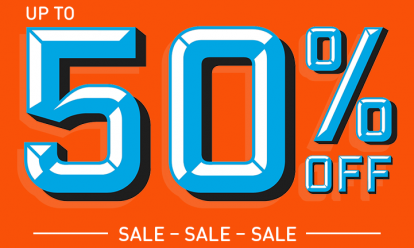 BY ANDY ENRIGHT
Introduction
Rarely has a car been transformed quite so radically in one generation as Jeep's Grand Cherokee. At a swipe, it went from an also ran to a car that deserved serious consideration. The trouble is not everybody caught onto the proposition that Jeep was offering and the Grand Cherokee received a couple of sniffy reviews in some esteemed journals that really should know better. This is good news for you. While the used market for Land Rover Discoverys and Volvo XC90s is on fire, you'll be able to negotiate an even more attractive deal on a Grand Cherokee. Then you'll just have to suppress a chuckle every time you see a Land Rover or Volvo come the other way.
Models
Models Covered:
Third generation - 2005-to date (3.0 V6 diesel, 5.7, 6.1 V8 petrol [Limited, Overland, Predator, SRT8])
History
I must admit to genuinely disliking previous Grand Cherokee models. While they seemed to work well in the US, they never really made a decent translation to this country, the agricultural steering, poor body control, plasticky interior and prehistoric diesel engines not really endearing themselves to the car buying public once the novelty of a 'luxury' 4x4 had worn off.
The 2005 model year Grand Cherokee was a completely different kettle of fish. For a start, Jeep prioritised the diesel engine and had a cracker at their disposal in the form of the 3.0-litre V6 CRD common rail unit also found across the Mercedes range. The petrol engine was also pretty good, albeit a little irrelevant in a country with sky high fuel prices.
Jeep also fitted a decent steering system, smartened up the cabins and improved the chassis no end. An evolution in the luxury 4x4 market also saw the Grand Cherokee no longer trying to compete with the really high end stuff like Porsche Cayennes and Range Rovers. Jeep repositioned it as the value choice in the luxury division with an equipment packed Predator model aimed at private buyers coming in with an eye-catching price of under £27,000 with some dealers able to cut prices to less than £24,000. That represented a lot of car for the money. In late 2006, Jeep introduced a testosterone-fuelled flagship model, the SRT-8, packing an incredible 420 horsepower.
What You Get
At first glance, this car doesn't look a great deal different to the Mk2 Grand, but park the two cars back to back and the changes are obvious. The waistline of the latest car is a good deal higher, giving a wedgier, tauter look. The headlamps are more rounded to conform with Jeep family styling. With 90mm extra in the wheelbase, this car also caters for its passengers a good deal better than its surprisingly bijou predecessor. A stiffer chassis, better aerodynamics and a proportionally longer bonnet also point to the latest Grand Cherokee's modernity.
Equipment? Everything you'd expect is in place: a 6-speaker CD Hi-Fi, front foglamps, air-conditioning, electric everything, power folding and heated mirrors, an independently opening rear tailgate glass section and a reversible cargo tray in the estate compartment for those muddy boot moments. Trim levels run from Predator through Limited to the plush Overland range-topper. All Grand Cherokee models were covered by the comprehensive Jeep warranty scheme, which provided a three-year/60,000 mile mechanical warranty, seven-year anti-corrosion warranty and 12 months European roadside assistance.
What You Pay
Please contact us for an exact up-to-date valuation.
What to Look For
As with any used 4x4, check for signs of heavy off road use. Few Grand Cherokees will have done much more than climb a grass verge but you can never be too careful. Oil leaks and worn rear shock absorbers have been known. The wheels are easy to scratch during enthusiastic off-roading. Otherwise this is a pretty tough vehicle that has few reported gremlins. Don't pay top dollar from a buyer who claims to have paid full list price from new.
Replacement Parts
As you might expect for a car of American origin, parts are not particularly cheap. However, there is a well-established dealer network so it should be reasonably easy to track spares down. A clutch assembly is around £400. Front brakepads are around £40, a full exhaust about £700 (with the catalyst) and an alternator around £300.
On the Road
This Jeep Grand Cherokee is a much better steer than its predecessor. Why? The old recirculating ball steering system was replaced by a rack and pinion set-up and the difference is night and day. Where the old car required constant corrections to keep on the straight and narrow, the latest feels resolutely car-like, with decent feedback. It's still not what you'd describe as sporty, but it at least feels as if it's now attached to a car rather than a boat.
Hand in hand with the changes to the steering go a root and branch revision of the suspension system. Independent front suspension helps the on-road ride and also pays dividends off-road, increasing wheel articulation and ensuring that the tyres sit squarely on the ground when the suspension is extended. Improved safety systems also feature, with stability control being fitted for the first time. This works in concert with the electronic rollover mitigation system that anticipates critical situations for the vehicle that may lead to a rollover scenario, nipping at the brakes and reducing engine torque to keep this high-sided vehicle dirty side down.
Three engines are available. The 3.0-litre CRD diesel has proved the most popular, taking over 85 per cent share of all Grand Cherokee sales. It's a good deal more powerful than the 161bhp 2.7-litre CRD diesel fitted to the previous generation Grand, pumping out a healthy 218bhp. This engine also marked a change in philosophy between Mercedes and Chrysler, Jeep's parent brand. Whereas in the past, many Chrysler products had to make do with what were effectively Mercedes hand-me-downs - witness the old SLK platform for the Crossfire - this 3.0-litre CRD engine was a state of the art unit, currently being installed in the Mercedes M-Class.
This common rail diesel engine fires up with encouraging civility and only becomes vocal when fully extended. The midrange torque is predictably excellent, peaking at 376lb ft, making towing heavy loads no problem at all. It also makes crawling through tricky off road sections at little more than idle simplicity itself. Of course, there will be those who want eight cylinders and a big appetite for petrol from their 'American' car in order to feel properly authentic and Jeep serve up the proper charisma with the 5.7-litre hemi V8. This is a powerplant that has some real history with Chrysler and in this form, it develops some 326bhp and can run on four cylinders when cruising to save fuel. Mind you, even when running on four it's a vehicle that likes a slosh of juice - just not as much as the 420bhp 6.1-litre unit in the range-topping SRT-8.
Overall
In a rapidly evolving luxury 4x4 market, the Jeep Grand Cherokee is the one vehicle that has improved hand over fist but not received the recognition it deserved. This, coupled with some desperate dealer discounting from new, makes this car one of the best used buys about. Track down a 3.0-litre CRD that hasn't seen the mud and you should have a gem of a vehicle.