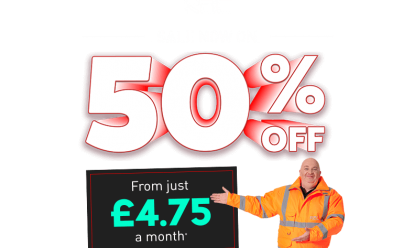 Get covered in our half price Breakdown Cover sale from just £4.75 a month.* We're the UK's best breakdown provider as voted by Auto Express drivers 2021.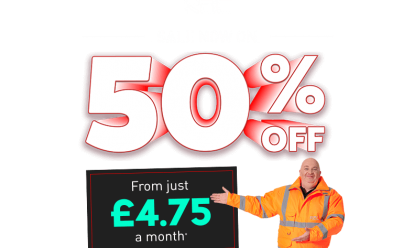 By Steve Walker
Introduction
When Ford elected to bring the knowhow that had installed the Fiesta, Focus and Mondeo at the top of their respective classes to the compact 4x4 market, the Kuga was born. Not your typical family-friendly soft-roader, it mixed practicality with sharp handling and athletic styling. As a 4x4 for people who didn't really like 4x4s, it quickly struck a chord with new car buyers and the attraction should theoretically be much the same as we examine the market for used models.
Models
Models Covered:
5dr Compact SUV: 2.5T petrol, 2.0 TDCI diesel [Zetec, Titanium])
History
The days when 4x4 vehicles were exclusively for country dwellers with a mile of rutted track between the nearest surfaced road and their front door or a thousand head of cattle to tend were long gone by 2008 when 4x4s were everywhere. Most of the mainstream manufacturers had at least one and Ford swelled their ranks by launching its Kuga.
Like the majority of its compact 4x4 contemporaries, the Kuga is no all-terrain vehicle. In fact, in 2008 it was one of the most road-orientated 4x4s we'd yet seen. This was a sensible approach when you consider that the road is where 4x4s in the UK are predominantly used and the Kuga ended up paving the way for the glut of 'crossover' 4x4s that would follow.
The summer of 2008 marked the Kuga's debut in showrooms. It launched with just one engine, the 2.0-litre TDCi diesel, and a couple of trim levels, Zetec or Titanium. The car featured Ford's "Intelligent AWD system" which distributed power between the front and rear wheels as it saw fit. Six months later, the line-up extended. A lower priced front-wheel-drive version of the 2.0 TDCi model entered the fray and Ford fitted a version of the 2.5-litre turbocharged petrol engine that was used in hot versions of the Focus hatchback. Producing 197bhp, this turned the Kuga into something of a hot rod by compact 4x4 standards and was optionally available with a 5-speed automatic gearbox.
The second important series of changes manifested themselves in summer 2010. The diesel range was enhanced with the original 134bhp 2.0-litre TDCi diesel replaced with a 138bhp unit of the same capacity and a 161bhp version slotting in above that. Only the less powerful engine could be ordered with front-wheel-drive but all were available with Ford's PowerShift twin-clutch gearbox at a premium of £1,500.
What You Get
Ford managed to hit just the right note between sporting aggression and nuggety cuteness with the styling of the Kuga. It has a sleeker shape than the majority of compact 4x4s with some particularly nice detailing around the body. It successfully tones down the macho off-roader image that some of its rivals tried to convey. In 2008, it looked every inch the modern compact 4x4 and the styling hasn't dated too much.
The interior isn't quite as successful as the exterior. For a start it's surprisingly small, the Kuga being one of those increasingly rare cars that doesn't pull all manner of packaging tricks out of its hat. Space in the back is tight for anything other than kids and drivers who are long in the body will find headroom an issue when getting in and out.
The second row of seating has a 60/40 split and can fold completely flat to maximise the load space. Underseat storage beneath the second row with further storage under the floor of the luggage compartment area offers maximum practicality. The Kuga has a generous luggage capacity of 1,355 litres when in two-seat mode, while the enclosed luggage compartment achieves a volume of up to 410 litres.
What You Pay
Please contact us for an exact up-to-date valuation.
What to Look For
There was an early recall on the Kuga to modify an air-intake pipe on the engine but all models should have had this work done. Of all the compact 4x4 options around of similar age, the Kuga is one of the least likely to have been used extensively off-road but it's still worth a glance underneath for signs of damage. If a car does look like it's been vigorously off-roaded, avoid it. There will be plenty of others which haven't.
Replacement Parts
(approx based on a 2008 Kuga 2.0 TDCi) This being Ford, parts are plentiful and relatively inexpensive. You're looking at £40 for a front brake disc and £35 for a rear one. A fuel filter will be around £15 and a full clutch kit will cost something close to £200.
On the Road
The Kuga is extremely well-suited to the kind of everyday driving that most people do. Show it a straight, well-surfaced road and it serves up a good standard of ride comfort and refinement. The ride is reasonably firm and that helps the Kuga resist body roll when cornered vigorously, plus it's also less liable to become unsettled over bumps in the road. The accurate steering makes it easier to position the car too.
Most of the used versions you'll encounter will be powered by the Ford 2.0-litre Duratorq TDCi diesel engine. This unit has 134bhp in its early guise and either 138bhp or 161bhp if you're looking at a post 2010 car. The difference between the performance of the two later versions of this engine isn't great. Torque of 320Nm or 340Nm respectively and 0-60mph times of 10.4 and 9.6s will make a lot of people favour the more affordable 138bhp option. The alternative is Ford's 2.5-litre turbocharged petrol with 198bhp which moves the Kuga driving experience in a sporty direction but costs quite a bit more to run.
The 138bhp 2.0 TDCi engine returns a healthy 47mpg in 4WD guise and carbon dioxide emissions are a similarly benign 159g/km. Go for the lighter 2WD model and these figures are improved to 48mpg and 156g/km. The 2.5-litre petrol model only manages 28mpg on the combined cycle with 234g/km emissions.
The 4x4 Kuga uses a full-time Haldex intelligent AWD system which sends 95% of torque to the front wheels until slippage is detected and more drive is redirected aft. Buyers less interested in maximum traction can seek out the 2WD models which are lighter but only by 40kg.
Overall
At a time when a lot of the other compact 4x4s were still looking like mini versions of larger and more rugged off-roaders, the Kuga arrived with a more modern and stylish approach. Ford's effort backs up its sporty looks with a finely judged driving experience delivering sharp responses and a nimble feel. It lags behind the best of its rivals on practicality with limited rear passenger space but classy design and decent build raise its game inside. If you're looking for a high-riding vehicle with 4x4 flavour but a conventional car feel, there are few better options.