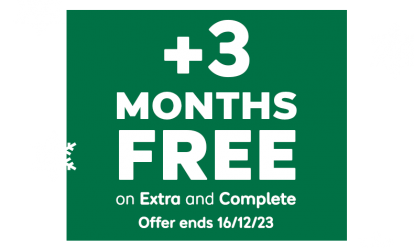 With 12 months of cover, new customers get an extra 3 months for free*.
*Added after 12 months, excludes Basic cover. New customers only. Ends 16/12/23, 7am.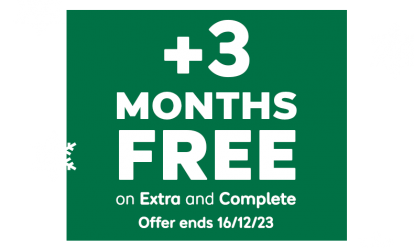 By Jonathan Crouch
Introduction
Vauxhall's Antara won't be the first car that springs to mind if you're looking for a decent, stylish and practical 5-seat SUV from the 2011 to 2015 era, something more capable than a Ford Kuga but less extreme than a Land Rover Freelander. But if that is your buying brief, the heavily revised version of this model that appeared in 2011 could be worth considering.
Models
5dr SUV (2.4 petrol, 2.2 CDTi diesel 163bhp 2WD/AWD, 184bhp AWD [Exclusiv, SE, Diamond])
History
The era of the affordable, road-orientated compact 4x4 is a pretty recent one, broadly traceable back to the early Nineties when buyers bored of family hatchbacks sought solace in SUVs. These people would have liked to be able to afford a Land Rover Discovery or one of the smaller Toyota Land Cruisers, but they couldn't, so most of them bought a Vauxhall instead, a crude, boxy Isuzu-engineered device called the Frontera which sold here in prodigious numbers following its launch in 1991. This should have been a springboard for Vauxhall to dominate the RAV4 and Freelander sector just as it was taking off at the turn of the century - but it wasn't. The brand didn't develop the Frontera, they inexplicably failed to replace it at its demise in 2004 and it took until 2007 for the Griffin badge to return to SUV motoring in the shape of this car, the Antara.
Even then, the mistakes kept coming. This Korean-built car had, it turned out, been developed for the undemanding Asian market rather than the more exacting European one, which meant that it struggled amongst Freelander folk, refinement, handling and overall finish way down on what buyers in this segment had come to expect. It all had to change - and it did (a bit) with this post-2011 facelifted version.
By then, new brooms at GM had shaken out the old complacency, wresting product development control of models like this back from their Korean division and creating in the Antara a smarter, better finished product that in this form was supposed to be quieter to ride in and better to drive. Buyers were unconvinced, quality problems plagued the product and it was quietly dropped from the Vauxhall line-up in early 2016.
What You Get
One of the few things that wasn't really wrong with this car in its original form was the way it looked - but in 2011, the stylists tweaked things anyway. So the Antara got a revised front grille with a V form that continues on up the bonnet into the A-pillars. Moving down the car, dark-toned cladding was added around the doorsill and floor areas, while at the rear, there were bolder rear light clusters. The purposeful lines remained smart and neat. But not especially small. This, after all, is a slightly larger car than a Toyota RAV4 or a Land Rover Freelander from this era.
Not large enough in this case though, to incorporate a third seating seat row. On paper, this seems a little curious since this car does after all share exactly the same platform as Chevrolet's 7-seater Captiva. But the two models were aimed at very different audiences, the Chevy at families, this Vauxhall more at either younger or older buyers. Who will certainly appreciate the greater rear seat space that comes without having to shoehorn in a third row, there being lots of head and legroom all round thanks in part to a long wheelbase for this class of vehicle. You'd certainly rather be here than in the back of a Toyota RAV4, a Land Rover Freelander or a Ford Kuga from this period. It would be even better if the seats were able to slide backwards and forwards, but you can at least recline them for greater comfort on longer journeys and original buyers got the option of a multi-function centre armrest.
Once you access the boot through a narrowish opening and over a highish lip, you'll find that luggage space isn't the largest in the class, compromised slightly by a high floor, but you do get 420-litres to the top of the seat backs. You can use the space effectively too if you find yourself a car whose original owner opted for the clever FlexOrganiser system that includes two rails on both rear sidewalls onto which various extra-cost elements like nets, partitions, rods or hooks can be clipped. There's also a useful underfloor compartment to keep things tidy. If more luggage space is needed, flatten the split-folding rear seats and there's 865-litres on offer to the top of the seat backs - or 1420-litres if you load up to the ceiling.
Up-front, aside from a bit of fake wood on the entry-level model, it's a smart and classy cockpit, with more expensive feeling soft-touch trim and metallic inserts, upgraded seats and smarter instrument graphics. The main practical post-2011 change was the addition of an electronic handbrake, which helped in freeing up storage space between the seats. Other storage areas to deal with the detritus of family life include a pull-out compartment under the front passenger seat, a holder for sunglasses in the rooflining, nets on the front seatbacks and a parking ticket holder in the dashboard.
What You Pay
Please fill in the form here for an exact up-to-date information.
What to Look For
In our owner survey, we did come across owners who loved their Antaras. But we also came across quite a few who'd had problems, so buy very carefully. Electrical issues were common; there were stories of alarms going off arbitrarily, indicators not working, wiring loom problems, electric window motors burning out and ECU failures. Apparently, wiring connectors can sometimes fall off the engine injectors. And one owner reported a whistling noise on acceleration. One buyer found his car's suspension struts leaking. Another had to replace an air conditioning pump, a prop shaft and a wheel bearing. We also came across power steering failures and alloy wheel corrosion issues. Look out for all these things, plus the usual signs of off road damage.
Replacement Parts
(approx based on a 2013 Antara 2.2 CDTi 163bhp ex vat): Brake pads are between £40 and £4. Brake discs will cost around £70, though you could pay up to around £100 or even around £120 if you want an expensive make. Air filters sell in the £38 bracket. A wiper blade costs in the £4 to £15 bracket. A broken glass in a wing mirror will cost you around £15 to £25 to replace.
On the Road
Vauxhall's old Frontera SUV had a pretty crude set of engines - but back in the Nineties, buyers had little choice but to put up with them. That wasn't true when this Antara was launched in 2007 with a 2.0-litre diesel that sounded tractor-like against rival RAV4 and CR-V alternatives: buyers voted with their feet. So in 2011, it was junked in favour of this facelifted model's vastly improved Euro5-compliant 2.2-litre diesel. A few 2.4-littre petrol variants were also imported but these are very rare indeed. As for the diesel, well buyers got the choice of either 163 or 184bhp versions of this single unit and customers of the lower powered model could choose between either two or four driven wheels. For the 184bhp version, it was AWD only.
In the unlikely event that you owned an old Antara, the first thing you'd notice when setting off in this post-2011 facelifted one would be its greater refinement. A whole range of small but significant tweaks halved the cabin noise, so there's a greater encouragement to make better use of power on offer, good enough to see you from rest to sixty in 9.9s on the way to 117mph on the 163bhp version - or 9.6s en route to 124mph in the 184bhp variant. If those figures don't sound to be much of an improvement, it's because they don't demonstrate the mid-range pulling power benefits delivered by the rise in torque from 350Nm in the base model to 400Nm in the more powerful variant. In both cases, it's good enough for owners to tow loads of up to 2,000kgs, unless they're in a 2WD model, in which case the figure drops to 1500kgs.
As for handling, well if anything, the step forward here was even greater than the one made in terms of refinement. As the engineers promised, this facelifted model rolled less, steered more precisely and gripped more tenaciously, so you'll feel much more confident on those occasions when you might have to drive it hard. Don't get us wrong, dynamic ability of the kind you'd find in a Ford Kuga or even a Toyota RAV4 isn't within the Antara's reach, but it's worth pointing out that these rivals are far more road-orientated in their outlook. On the muddy stuff, this Vauxhall would breeze past both.
Ah yes muddy stuff: you'll be wanting to know how this car handles that. Or maybe you won't if you're one of those targeted by the entry-level 2WD model. Assuming though, that you see just two driven wheels in this kind of car as being a bit pointless, then you'll be interested in the news that this Vauxhall has plenty of wheel articulation for uneven surfaces, Hill Start Assist to help you up steep slopes and a Descent Control System to get you down them. From this list, you shouldn't run away with the idea that this is any kind of Land Rover: there's no low range transfer case, lockable diffs or anything like that and just 176mm of total ground clearance is pretty limiting when it comes to bumpy tracks.
Still, the off road stats don't make bad reading - an Approach angle of 20 degrees, a Departure angle of 24 degrees, a Ramp angle of 18 degrees and a Fording depth of up to 450mm. The adaptive four-wheel drive system hasn't changed much, normally set to drive only the front wheels but as grip changes, able to switch instantly and automatically to 4WD and send up to 50% of the drive to the back wheels as conditions demand.
Overall
All of which perhaps leaves only the question of what exactly the word 'Antara' actually means. Apparently, it's either the equivalent of a verse in Hindustani classical music or a prescription drug designed to lower cholesterol: take your pick. Although this Vauxhall can't guarantee to combat the effects of an artery-clogging fry-up, it at least encourages a rather more active lifestyle. No, it isn't the most capable nor the most innovative 4x4 on the market from this era but what it does offer is neat styling, tried and tested engines and a relatively affordable price tag.
In buying a used Antara though, you'll need to tread carefully, there being a number of rogue examples about. Find yourself a good one though and you might feel you've got yourself quite a complete package.