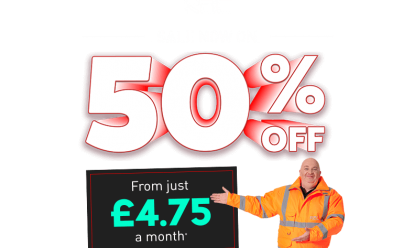 Get covered in our half price Breakdown Cover sale from just £4.75 a month.* We're the UK's best breakdown provider as voted by Auto Express drivers 2021.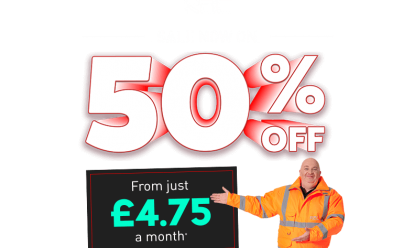 BY ANDY ENRIGHT
Introduction
When Hyundai sat down to discuss product plans for their 4x4 line up, the Tucson had to be a no-brainer. A compact 4x4 that could slot in below the existing Santa Fe model would surely be just the thing to mop up sales in a fast growing sector. While that may well be the case in other markets, two things conspired against the Tucson over here. One was its cheaper sister car, the Kia Sportage, and the other was the notorious badge consciousness of British buyers. As a result, the Tucson has been a modest seller, although it probably makes a cleverer used buy than it does new. Here's how to track down a decent one.
Models
Models Covered: 5dr Compact 4x4 (2.0, 2.7 petrol, 2.0 diesel [2WD, GSI, CDX])
History
The Tucson first appeared in British dealers in August 2004. Hyundai re-jigged their Santa Fe line up, deleting the lower specification models to give the Tucson a little breathing room but it was always a finely pitched pricing decision. With the MK2 Kia Sportage mopping up sales of buyers looking for a new compact 4x4 at the minimum price, the Tucson was very much an exercise in seeing how far Hyundai's brand equity would stretch. Not very far was the answer. Tucsons are still relatively rare in this country and despite the introduction of a budget front wheel drive variant, sales haven't perked up significantly. If you can overcome the badge prejudice, you'll find a very capable car. That, however, is easier said than done in this sector of the market.
What You Get
The hardware looks enticing enough in a generic sort of way. The styling looks like a scaled down Santa Fe but without the rather odd scalloped sides that, until BMW started adopting the look, made the car appear as if it had suffered some light parking damage. The Tucson is neatly proportioned but there's not one exterior feature that grabs you. The lower specification models feature a lot of black plastic exterior cladding a la BMW X3, and the plusher derivatives with body-coloured detailing look a good deal more upmarket. Like the X3, if you are going to buy a Tucson with black detailing, try to find a car in a dark colour and its effect is minimised.
The Tucson is up against some tough opposition in the shape of the Toyota RAV4, the Nissan X-Trail, the Honda CR-V and the entry-level Land Rover Freelander models and although prices are competitive, the Tucson needs to bring more than an attractive sticker price to the party. Many will feel the Tucson's greatest asset is the sheer user friendliness of its cabin. Although the materials may not be top notch, the styling is neat with no nonsense ergonomics and a decent driving position. Switching the Hyundai from a school run special to a load carrier is simplicity itself, the rear seats folding virtually flat to the floor, the seat back and bases pivoting into place. The front seats can also be folded back to flat, providing an impromptu bed. As with most 4x4s, there are numerous luggage nets, concealed cubbies, takeaway hooks and auxiliary power outlets. The rear glass also opens independently of the tailgate.
Equipment levels are strong across the range, as would be expected of a Hyundai. Even the entry-level GSi versions get air conditioning, a CD stereo and a decent complement of safety gear. Trade up to a CDX and climate control and an electric sunroof are included. Space is rarely at a premium in the cabin, the back seats easily capable of accommodating three six-footers with ease. This is due to the fact that the Tucson is the same height as the Santa Fe and a few millimetres wider.
What You Pay
Please contact us for an exact up-to-date valuation.
What to Look For
There haven't been any reported issues with the Tucson to date. When buying, do inspect the underside for evidence of enthusiastic off-roading. The tyres should betray no symptoms of wonky tracking and the wheel arch liners and exhausts should be in tiptop condition. The interiors don't wear as well as some rivals but other than that, you should be able to buy with confidence.
Replacement Parts
(Approx - based on a Tucson 2.7) Consumables for the Santa Fe are reasonably priced, an air filter retailing at around £11, a fuel filter costing around £21 and an oil filter £7.50. Spark plugs are £3 each and a new cam belt adds up to approximately £60.
On the Road
Three engines are available, starting with a 2.0-litre 140bhp petrol and topping out with a 2.7-litre 173bhp unit. Sandwiched between these two powerplants is a 110bhp 2.0-litre diesel that has proved to be the best seller. All three engines are fully Euro IV compliant and the diesel features common rail injection.
Somewhat surprisingly, the diesel struggles to power the Tucson with any great conviction. There's not too much low down torque and refinement is not a strong point. You'll see 60mph tick by in 13.8 seconds and top out at 104mph but thrashing this diesel is not a pleasant experience. Some recompense is gained with a combined fuel economy figure of 39.7mpg and the CO2 emissions of 187g/km coupled with the low upfront price may well turn a few heads.
The pick of the engines is without doubt the 2.7-litre V6 petrol, possessed as it is of a magnificent metallic yowl when it's wound up. Unfortunately you'll need to do this fairly often to make respectable progress with the consequent effect on fuel consumption. Coupled with the standard four speed automatic transmission, you'll put the kickdown cable to good use if you want to undertake some overtaking. The ride on all models is surprisingly firm and on smooth roads the Tucson tackles corners with some relish. Throw a bumpy B-road at it and the Hyundai is far less polished, the suspension occasionally getting a little out of phase with what's going on at the wheels.
Overall
The Tucson makes a lot of sense if you're secure enough not to care how much clout your car's badge carries in the golf club car park. It's an honest little 4x4, with compact dimensions and a raised ride height making it particularly good in urban conditions. Don't subject it to anything more than gentle green laning and it should be well up to the mark. The front-wheel drive version makes an attractively pragmatic choice if you never plan to get the undersides muddy.
31st October 2008