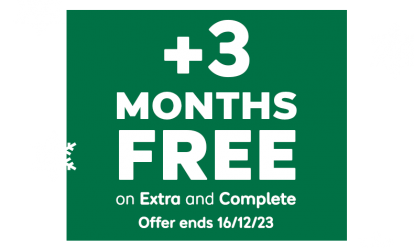 With 12 months of cover, new customers get an extra 3 months for free*.
*Added after 12 months, excludes Basic cover. New customers only. Ends 16/12/23, 7am.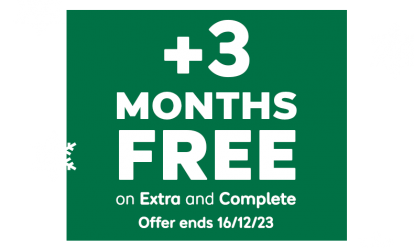 BY JONATHAN CROUCH
Introduction
Japan's specialist commercial and 4x4 vehicle maker is Isuzu, controlled by General Motors. A few years ago, its car division ran up enormous losses and had to be bailed out and finally closed down. This left the company to concentrate on off-roaders, trucks and commercials, which still includes the second of the two generations of Troopers examined here.
The Trooper has been a moderate success in the UK. It has a loyal following, as does that other Isuzu-designed GM car, Vauxhall's Frontera. Whilst neither of the two generations of Trooper are a match for a Range Rover, the prices asked are a lot less than those of many more prestigious competitors, whilst on and off-road abilities are not that much poorer.
Models
Models Covered:
First generation Trooper - 1987-1991: 2.3 3-door [base] / 2.6 3 and 5-door [D pack, Citation] / 2.8 diesel turbo 3 and 5-door [D Pack, Citation]
Second generation Trooper - 1992-1998: 3.2 V6 three-door and five door [D Pack, Citation] / 3.1 turbo diesel three and five door [base, D Pack, Citation]
Third generation Trooper - 1998-2003: 3.5 V6 three-door and five door [Duty, Citation, Insignia] / 3.0 turbo diesel three and five door [base, D Pack, Citation, Insignia]
History
The first of the three generations arrived here in February 1987. The launch model was a three-door with a 2.3-litre petrol engine. It's slow, noisy and best avoided.
January 1988 saw the arrival of the rest of the range. Engines were now either a 2.6-litre four-cylinder petrol (replacing the 2.3) or a 2.8-litre four-cylinder diesel. The last examples are on 91J plates.
There were two trim levels called D Pack and Citation. If you think they're odd names, you might be interested to know that back in Japan, the Trooper is badged Isuzu Big Horn. Yes, really. The only update was the standard fitment of central locking in February 1989. The Citations also gained heated front seats at the same time.
The original range was replaced by a much more modern line-up in March 1992, the first shape having disappeared six months earlier. The new Trooper was again initially available with the same two trim levels but the engines had grown to 3.2-litres for the petrol and 3.1 for the diesel. The 3.2 was in fact a new V6 to replace the old four-cylinder 2.6, while the 3.1 turbo diesel was a bigger version of the existing 2.8-litre four-cylinder unit.
Bodies were still a choice of three or five doors, but the shapes were far less slab-sided. Equipment levels went up, with air conditioning, cruise control and electric windows all available, along with the clever self-folding door mirrors many Japanese cars had begun to feature. The Trooper remained more or less unchanged since, though there was a dashboard redesign and an equipment upgrade for the 1996 model year that brought new alloy wheels amongst other niceties. The 1997-specification cars, on the other hand, received only minor changes but they did include the addition of airbags.
It was all-change in 1998 however, with the introduction of a new range so altered it can accurately be termed the third generation version. This car boasted a sophisticated all-new 16-valve DOHC 3.0-litre 'common rail' direct injection turbodiesel with much-improved power (and it's more frugal) plus a pokier 3.5-litre petrol V6.
Most recently, late in 1999, new petrol and diesel Insignia versions arrived with leather trim, CD changer and a clever new Torque-On-Demand system which provides the benefits of both 2WD and 4WD by sensing road conditions and adjusting the torque fed to each axle.
What You Get
A bit of a compromise vehicle. The earlier shape cars is not really very good at being on-road cars. On the motorway, they're noisy and slow and off-road the independent front suspension is less than ideal when the going gets tough.
The newer shape cars are much better, but still no Range Rover rival. You don't get that strongman-in-a-dinner-suit image and ability which comes standard with the British car. What you do get is a wealth of Japanese gadgetry as well as excellent build quality and legendary reliability. It's not surprising, then, that some of the roadside rescue companies use Troopers as recovery vehicles.
What You Pay
Please fill in the form here for an exact up-to-date information.
What to Look For
A few niggles to report, but nothing too serious. The trim quality of many cars is suspect, so have a good look and don't be afraid to haggle for a better price if you find saggy seats and tatty headlining. Look also for faulty handbrakes and notchy gear changing.
The diesel engine is very rough and ready but make sure all that black soot is normal and not a blown turbo. They cost a lot to replace, so get an expert to check it if you're worried.
Check the differentials, gearbox and engine for oil-leaks and don't forget to engage the front-hubs to test the transmission in 4x4 mode. While you're underneath look for signs of off-road damage.
Replacement Parts
(approx based on a 97 3.1 turbodiesel) Isuzu are keen to keep their parts prices competitive to promote the use of genuine components on the large numbers of Troopers that are still going strong. A water pump can be yours for around £100 and an exhaust pipe is available for a similar amount. A fuel filter is a tenner and most of the other consumables are similarly cheap.
On the Road
You get lots of body roll and slow progress in every model bar the more car-like V6. Seven-seat versions are about but you'd have to be sure you could cope with a heavy load and a noisy, strained engine up hills. If you really need seven seats and don't need to go off road, an MPV might be more appropriate.
So, the Trooper is not really at its best as a family car. It's probably good enough for most people's needs in the mud, however. Most owners buy the car for its butch looks and maybe the occasional off-road day out - there's nothing like this to remind you just why you bought one in the first place. Like any big 4x4, try before you buy as it may be a bit too uncivilised for your everyday needs.
Overall
The Isuzu Trooper is a good-looking vehicle (at least in newer-shape guise) without the pretence, the price or the hefty running costs of a Range Rover. Bear that in mind and you'll enjoy almost the same all-round ability for half the price.