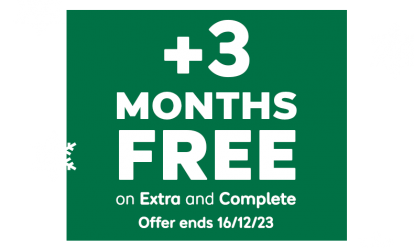 With 12 months of cover, new customers get an extra 3 months for free*.
*Added after 12 months, excludes Basic cover. New customers only. Ends 16/12/23, 7am.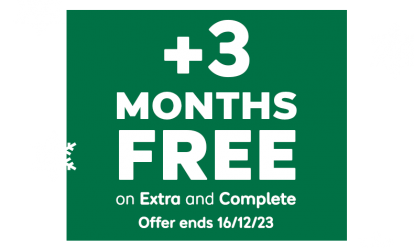 By Jonathan Crouch
Introduction
Back in 2017, with over 2.3 million sales of its Qashqai Crossover model on the board, Nissan went all-out to keep this second generation version ahead of an increasingly competitive chasing pack. So it got smarter, classier, cleverer, quieter, better equipped and more sophisticated. British designed and built, this one really earned its No.1 segment status; here, we're going to evaluate the improved version of this second generation Qashqai as a used buy.
Models
5dr SUV (1.2, 1.3 DIG-T petrol / 1.5, 1.7 dCI diesel)
History
Today, our roads are full of Crossover models, compact family-sized SUV-style hatches that blend the practicality of a family five-door with the lifestyle looks of a 4x4. Nissan didn't invent this concept but they've done more than any other brand to perfect it, most notably with this car, the Qashqai. This second generation version was rejuvenated in 2017 - and we're going to look at it as a used buy.
It's strange now to think what a gamble this model seemed to represent when the first generation version of this design was originally launched back in 2007. Suddenly, Nissan showrooms had no conventional Focus-class family hatch to offer browsing customers; just a curious but rather appealing-looking contender offering something different - but not too different - to buyers bored with more familiar fare. They liked the lifestyle looks, the higher driving position and extra practicality. And were surprised to find few downsides in terms of running costs, driving dynamics and upfront asking prices.
Quickly, the word got round and it was very soon clear that the Qashqai was going to succeed way beyond Nissan's wildest dreams. Initial plans for the brand's Sunderland factory to produce around 100,000 units a year were quickly revised - and doubled as this model line became the most successful in the company's history and garnered over 80 different industry awards. By 2014, a handful of competitors had appeared to try and threaten this car's market dominance, so Nissan moved the game on again with the original version of this second generation design, which slotted into a Crossover model line-up that by this time also included the brand's smaller Juke and larger X-Trail models.
Three years on, with every other mainstream brand piling into this sector, the Qashqai was still selling in prodigious numbers, with a total of 2.3 million sales on the board and a regular place amongst the top four best selling cars of any kind in our market. Yet Nissan knew that improvements were needed - primarily in quality and technology. So that's what we were given with this lightly facelifted rejuventated model, which got extra luxury, stronger standards of safety and even the option of an autonomous driving aid. The car was further improved in early 2019 with an engine update that saw the introduction of a new-era 1.3-litre DIG-T petrol unit and improved 1.5 and 1.7-litre Blue dCi diesels. And in this form, this MK2 model sold until early 2021, when it was replaced by an all-new third generation design.
What You Get
Nissan claimed that the most dramatic enhancements made to this revised second generation Qashqai were to its exterior, but apart from the more prominent front grille, the other changes are pretty difficult to spot. Inside, there's a revised steering wheel and more comfortable 'Monoform' sports seats with higher backs, extended bases and tapered shoulders. Plus an updated 7-inch 'NissanConnect' centre dash infotainment system with a slightly smarter user interface.
In the rear, though the seats still don't slide or recline, they are positioned in a way that offers reasonable space for your legs, something aided with this updated design by slimmer front seatbacks with scratch-resistant plastic trim. Out back, there's a 430-litre boot. Once the bench is flattened, 1,585-litres of total fresh air can be freed up, which is very competitive by class standards.
What You Pay
Please fill in the form here for an exact up-to-date information.
What to Look For
There are various things a used buyer has to look out for here. Nissan had a well publicised problem with batteries failing which affected plenty of customers; ask if the car you're looking at has had its battery replaced as a result of this. If you're looking at a 1.5-litre diesel model, remember that the car will need a cambelt change every five years or 75,000 miles, which will cost about £500. If the car you're looking at is approaching this age and/or mileage, make sure that this work has been done - or factor it into the price. The other engines use a timing chain. Some buyers of the 1.2-litre DIG-T petrol variant report that this engine consumes a large amount of oil, so check the dipstick level to make sure it isn't low. Some 4WD models can slip out of reverse gear.
We came across some issues with rattling timing chains on 1.2-litre petrol models under acceleration. In some instances, the stop/start system wasn't working properly - and we've heard of issues reported with the parking sensors. The air conditioning needs regular re-gassing, so check that it works properly because re-gassing isn't inexpensive. Compressors have also been known to fail; you're looking at about £300 for a new one.
Otherwise, just check for the usual side panel and alloy wheels scrapes - and signs of child damage or luggage scrapes inside. There are a few recalls you'll need to know about. On cars built in June 2017, the indicator in the door mirror might not operate when the heated rear screen is switched on. VIN plates fitted to some Qashqais were labelled with wrong gross combination weight (GCW) numbers.
Replacement Parts
(approx based on a 2018 Qashqai 1.5 dCi - Ex Vat) An oil filter is in the £6-£14 bracket. An air filter is in the £10-£23 bracket. A fuel filter is in the £50-£56 bracket. A pollen filter is in the £11-£13 bracket. Front brake pads cost in the £21-£37 bracket. Rear brake pads sit in the £40 bracket. Front brake discs sit in the £68-£106 bracket; rear discs cost in the £54-£150 bracket. A pair of wiper blades is around £20. A radiator is around £194. A water pump is around £21-£92. A headlamp is around £222.
On the Road
If there's one thing the original first generation Qashqai model is remembered for, it's the way that it revolutionised the dynamic responses that keen drivers could expect from a car of this kind. Not much changed in that regard in the transition to this second generation design and the further small improvements added to this revised version by the Nissan engineering team in Cranfield, Bedfordshire kept this Crossover SUV well established as one of the on-tarmac benchmark models in its class. SEAT's rival Ateca still set a high standard in terms of drive dynamics in this period but improvements to the steering enabled Nissan to narrow the gap to its Spanish competitor, aided by 'Active Trace Control', a system that helps get power down through the bends.
Where this Qashqai remained a class leader was in the areas of ride and refinement, both further improved in this revised model. It's the quietest car in the class from this period and we particularly like the clever 'Active Ride Control' system that subtly dabs the brakes over bumps that might otherwise cause the body to pitch about. As for engines, well as before, almost all buyers will choose either the entry-level 115PS 1.2-litre DIG-T petrol unit. Or go for the 1.5-litre dCi diesel variant, which is a standard-setter for efficiency in this segment from this period, managing 74.3mpg on the combined cycle and 99g/km of CO2 (both NEDC figures). The 1.2 DIG-T unit was in 2018 replaced by a 1.3-litre DIG-T unit. Other engine options include a 163PS 1.6 DIG-T petrol unit or the 1.6-litre dCi 130 diesel powerplant you'll need if you're one of the few Qashqai buyers wanting to specify Nissan's 'ALL-MODE 4x4i' all-wheel drive system. The 1.6 dCi was in 2018 replaced by a 1.7 dCi unit. Only the base petrol unit and the top diesel could be ordered by original buyers with the option of the company's 'Xtronic' CVT auto gearbox.
Overall
Building a Crossover vehicle is easy. Building one as good as this Qashqai is a whole lot tougher, as competitors have found. Renault copied almost everything with their rival Kadjar model and still didn't quite manage it. SEAT's Ateca got closer but still got nowhere near this car's sales figures. Nissan didn't have to do a lot to keep this second generation design current - and didn't - but the changes made were enough to keep this car ahead of most models in the chasing pack. This revised post-2017=era version of the MK2 model was slightly smarter to look at, a little nicer to sit in and the safety technology was moved bang up to date.
In summary, this was a car from a brand that clearly knew its market. It's still a benchmark from this era. And it's still a starting point for anyone buying a 20127-2020-era model in this segment.