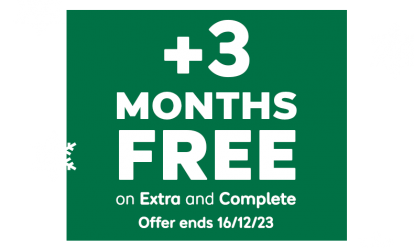 With 12 months of cover, new customers get an extra 3 months for free*.
*Added after 12 months, excludes Basic cover. New customers only. Ends 16/12/23, 7am.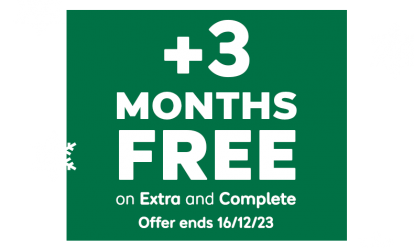 BY STEVE WALKER
Introduction
There are many methods of selling cars as employed by the world's vehicle manufacturers. For a long time, Hyundai was committed to one of the most simplistic. Build a big, impressive-looking vehicle and sell it at a low price. Modern Hyundai models have grown a little more sophisticated since then but the Hyundai Santa Fe 4x4 launched in 2006 is a fine example of the marque's old guard. On the used market, it looks like even more car for the money.
Models
Models Covered: (5dr 4x4 2.7 petrol, 2.2 CRTD, 2.2R diesel [CDX, CDX+, GSI, Limited Edition, Style, Premium])
History
Launched in spring 2006, this Santa Fe followed on where the original model left off but it had grown. Hyundai had unveiled the Tuscon compact 4x4 in 2004, putting the squeeze on the Santa Fe which was only a little larger. From that point, it was inevitable that any replacement Santa Fe would be required to put on a few pounds in order to offer something a bit different. Sure enough, the Santa Fe MkII turned out to be quite a size. Bigger and more spacious than compact 4x4 models like the Toyota RAV4 and Honda CR-V, it in many respects had more in common with family-sized 4x4s from the class above.
From launch, the Santa Fe was available with a 2.7-litre V6 petrol engine mated to a four-speed automatic gearbox which buyers routinely ignored in favour of a much more relevant 2.2-litre CRTD common-rail diesel. The oil-burner had a manual gearbox but was available with a five-speed automatic as an option. Trim levels ran from GSI to CDX and CDX+.
In August 2006, just a few months after the original launch, the diesel engine was upgraded from 148bhp to 155bhp. CO2 emissions were reduced slightly at the same time. In 2007, a Limited Edition model was launched with various styling accessories designed to beef-up the Santa Fe's looks. Only 400 were made available in the UK. By 2009, the slow selling V6 petrol engine had been dropped completely.
For the 2010 model year, the Santa Fe received a very significant facelift. As well as the styling being refreshed inside and out a new 2.2-litre diesel engine was introduced. With 194bhp and 40mpg economy it went straight in amongst the best four-cylinder engines in its price range.
What You Get
Bigger than its predecessor, and most of the market's other compact 4x4 offerings for that matter, this Santa Fe toned down the original model's rather controversial styling with more conventional 4x4 lines. The rising waistline gives the Santa Fe a more athletic stance, and the rear end is particularly shapely for a vehicle of this type. There is still some evidence of the sculpted flanks that proved so controversial on the original Santa Fe, but that design feature is integrated far more elegantly into the wheel arches and the swage line that runs from the top of the tail lamps to form a distinct 'shoulder'.
The option of seven 'full sized' seats was popular, although adults may question that description if subjected to a lengthy spell in the back. The 175mm in extra length over the original model was put to good use though and there's 84 litres more cargo space. On the seven seat models, the two rear seats drop down into the boot floor and the rear bench folds almost flat whether you've got a third row of seats or not. This opens up a monumental carrying capacity of up to 2,200 litres and even with the rear bench occupied, there's 969-litres of virgin space behind.
Interior quality isn't outstanding but the fixtures and fittings should prove durable. There's some wood and metal detailing to help raise the tone, along with mesh-type upholstery fabrics and piped leathers on the CDX spec cars. Other features include dual zone air-conditioning, ESP stability control, heated front seats and a multi-adjustable steering wheel. The CDX+ has satellite navigation and an air-conditioned box between the front seats, while all the seven-seat models have self-levelling suspension.
What You Pay
Please fill in the form here for an exact up-to-date information.
What to Look For
There haven't been any reported issues with the Santa Fe to date. When buying, do inspect the underside for evidence of enthusiastic off-roading but damage should be rare as the Santa Fe isn't a vehicle that was marketed as a fully-fledged mud-plugger. The interiors don't wear as well as some rivals but the underlying build quality is good.
Replacement Parts
(Approx - based on a Santa Fe 2.2 CRTD) Consumables for the Santa Fe are reasonably priced, an air filter retailing at around £10, a fuel filter costing around £30 and an oil filter £8. Spark plugs are £4 each and a new cam belt adds up to approximately £70.
On the Road
Hyundai employed a pair of engines to give the Santa Fe's chances a power-up. The big seller was the 2.2-litre CRDi diesel with 148bhp and then 155bhp. It was a massive improvement over the 115bhp common-rail fitted to the previous Santa Fe. Fitted with a variable geometry turbocharger, the diesel engine develops 335Nm of torque between 1,800 and 2,500rpm and not only offered more power but also improved on the fuel consumption figures of its predecessor. This was due to a more efficient common-rail injection system that also reduces noise, vibration and harshness (NVH). The 2.7-litre petrol unit develops 186bhp and utilises Constantly Variable Valve Technology and a Variable Intake System which combine to offer excellent power and torque delivery across a wide range of engine speeds.
The Santa Fe is a big chunk of 4x4 and it's no surprise that, regardless of engine choice, it isn't particularly thrifty with the contents of its fuel tank. The diesel fairs best with 38mpg and 193g/km emissions while the V6 comes in with 26mpg and 252g/km. The 155bhp diesel can cover the 0-60mph sprint in 11.6 seconds and reach a 116mph top speed.
The Santa Fe's MacPherson strut front suspension and multilink rear set-up was tuned to offer decent driving dynamics on road and the self-levelling suspension system helps cope when the car is heavily-loaded. An electronic 'torque on demand' four-wheel drive system directs drive to the rear wheels via a multi-plate clutch when slippage is detected at the front. It reacts a lot quicker than many similar systems, although in really slippery conditions, the driver can engage a 4WD Lock facility which is especially useful when encountering terrain such as sand, standing water or in slippery bends. In normal driving conditions, the Santa Fe feels like the big, heavy car that it is. Nobody is going to be thrilled by its handling but comfort levels are good as long as you don't chuck it at too many corners and the refinement is first class. This can be a rewarding companion over long distances.
Overall
The Santa Fe offers size and practicality with high levels of refinement at very reasonable prices. The seven-seat versions are a good bet for families and the carrying capacity with those seats folded is superb. It's not great on the road, where it can feel cumbersome at times, and the cabin isn't as slickly designed as in the leading compact 4x4s of this era but it's durable and functional enough. This Hyundai looked like a lot of car for the money when new and little has changed in that respect.