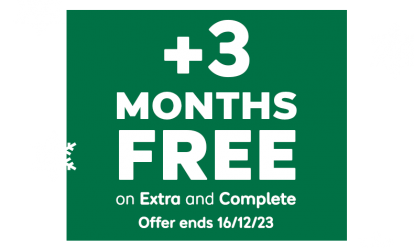 With 12 months of cover, new customers get an extra 3 months for free*.
*Added after 12 months, excludes Basic cover. New customers only. Ends 16/12/23, 7am.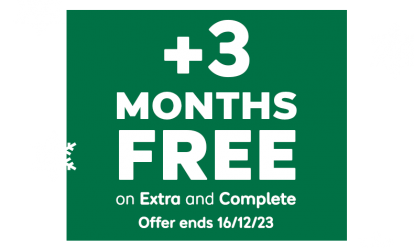 By Jonathan Crouch
Introduction
Having given other brands the original idea for compact SUV motoring, Honda developed its own modern interpretation of what a car of this kind should be with the second generation HR-V model launched in 2015 and updated in early 2019 to create the car we're going to look at here. It was aimed at the premium end of the Nissan Juke and Renault Captur class, offering smart looks, impressive safety credentials and the choice of petrol or diesel power. Buyers also get a brilliantly practical interior thanks to so-called 'Magic Seat' ingenuity and a slightly larger body shape than is the norm in this sector. If you're shopping in this segment for a small SUV made in the 2019-2021 period and you're prepared to stretch your budget a little, we think you'd probably like one.
Models
5dr compact SUV (1.5 VTEC petrol - 130PS / 1.5 VTEC petrol turbo - 182PS / 1.6 i-DTEC diesel 120PS (S, SE, EX, Sport])
History
Honda's HR-V was designed to bring something a little different to the market for small, fashionable little SUVs. Like its crossover rivals from the Juke-genre, this is essentially a supermini-based model, but at its original launch in 2015, we appreciated the fact that its more versatile interior offered more the kind of space you'd expect to find in a medium-sized Qashqai-class SUV from the next class up. In early 2019, the HR-V was usefully updated - and that's the car we're going to look at here.
First some background. Well done to you if you remember the very first generation HR-V, launched back in 1999 and probably the model that should have started the current seemingly insatiable craze for small SUV crossovers. Unfortunately for Honda, that car didn't have either the marketing, the peppy handling or the visual pizzazz that would characterise the segment-defining Nissan Juke at its launch eleven years later. That original HR-V - marketed as 'the Joy Machine' - was withdrawn from Honda's range in 2006 and, amazingly, not replaced for European markets. It was a wasted opportunity.
Still, the brand subsequently learnt from it, with proof of that delivered just under a decade later when the original version of this second generation design made its first appearance. Subsequent sales were relatively modest, partly because initial versions of this MK2 model lacked the overtly fashionable looks of trendier segment rivals; partly because Honda price-positioned this car towards the top end of the small SUV sector; and partly because early production numbers were limited by the Mexican factory's priority to satisfy the American market. By the end of 2018 though, Honda was ready to get a little more serious about this growing segment, hence the need for a usefully revised version of this MK2 HR-V.
Nothing too fundamental was changed here. The outside look got a little smarter and the interior became of slightly higher quality. More significant were the improvements in refinement and efficiency. And there was a fresh flagship variant too, the 'Sport' version, which featured a more powerful 182PS 1.5 VTEC TURBO petrol powerplant, joining the existing normally aspirated 1.5-litre petrol and 1.6-litre DTEC diesel units already offered in the range. All models featured a key HR-V selling point, a cleverly versatile 'Magic Seat' interior that makes every other car in the class from this period seem cramped and compromised. The MK2 HR-V sold until mid-2021, when it was replaced by an all-new hybrid model.
What You Get
Honda wanted this facelifted version of the second generation HR-V to have more universal appeal than the rather bland-looking original, the idea being to reach a wider cross-section of buyers. If you like the idea of a small SUV from the 2019-2021 era, but find a Nissan Juke from this period too wilfully outlandish, a Peugeot 2008 rather bland and a Jeep Renegade rather ugly, then this, perhaps, could be your car. The so-called 'coupe-like SUV' looks are stylish enough to stand out, without making a statement likely to offend anyone.
In its original form, there wasn't much wrong with this car's cabin that a few nicer materials, plastics and fabrics wouldn't have put right, so that's what Honda did with this revised design. Otherwise, it's all very much as before, which means you get a rather low-set driving position, plenty of cabin storage and a rather curious Seventies-style 'wide flow' air outlet, situated ahead of the front seat passenger. Most variants get a 7 -inch 'CONNECT' centre-dash infotainment touchscreen, complete with navigation, a decent DAB audio system and the option to download various apps. One of these, 'Aha', comes built in to the system, giving you access to thousands of stations of audio, spanning everything from music to news, podcasts and audio.
In the rear, you'll find that the HR-V is one of the most spacious models in the compact Crossover class from this period. What really marks this HR-V apart from its contemporaries though, is the packaging brilliance of its so-called 'Magic Seat' system. It's something that's made possible by this Honda's centre-mounted fuel tank layout. This liberates the floor of the cabin and allows all kinds of interior permutations. Take the 'Magic Seat' 'Tall mode' where the front of the rear seat base rises up and can be locked in a vertical position to leave a cargo height of 1,240mm from floor to ceiling, allowing the object in question to be placed behind the front seats. It's ideal for tall, fragile items - maybe a small potted tree you've bought from the garden centre; or perhaps a bulky item of electrical equipment.
The other two 'Magic Seat' settings relate to the more conventional cargo configurations. Raise the rear hatch and you'll note the wide cargo opening and low loading lip that pave the way towards a conveniently-shaped boot that's VDA-rated at 431-litres and is pretty spacious by small SUV standards. But let's say you need more room and want to push forward the 60:40 split-folding rear seats to, for example, store something like a bicycle. That's when you move into the 'Magic Seat' system's 'Utility Mode' and the first thing you notice with that is the ease of the folding process. With this HR-V, you've only to release a simple lever mechanism, push forward from the rear and watch as backrest and seat base retract together into the rear foot well in one quick, fluid motion. If you're not using the front passenger seat, there's the option to recline it as part of the final 'Magic Seat' 'Long mode'. With that done, items as long as 2,445mm can be accommodated.
What You Pay
Please fill in the form here for an exact up-to-date information.
What to Look For
A number of things came out of our HR-V ownership survey. First, build quality from the Mexican factory isn't always great, so check for slightly wobbly fixtures and fittings, plus various creaks and rattles. We've come across reports of poor paint quality, loose window gaskets and poorly fitted body panels too - and corroding side steps and delaminating roof bars. There have been electric sensor issues too, so examine all the car's various electrical features and make sure the infotainment system works as it should; there have been reported issues with that too. One owner needed to replace the clutch after 10 months, so check the gear shift action. We also came across reports of an engine management fault. Otherwise, it's just the usual things; check the alloys for parking scuffs, the interior for signs of child damage and insist on a full service history.
Replacement Parts
(approx based on a 2018 HR-V 1.5 VTEC 120PS ex VAT) An oil filter for this CR-V will set you back around £9; a pollen filter will be between £16 and £18. Front brake pads will be in the £98 bracket. Rear brake pads will be in the £70 bracket. Front brake discs will be in the £248 bracket; rear discs are in the £170 bracket. Wiper blades cost in the £8-£15 bracket. A rear lamp is around £230-£264.
On the Road
Right from the off, you have a feeling that this might be one of the better compact Crossovers to punt along, even if you've only opted for one of the mainstream models that almost all buyers choose - these featuring either a 1.5-litre normally aspirated i-VTEC petrol engine or a 1.6-litre i-DTEC turbo diesel. Particularly rare is the flagship 'Sport' variant, which uses a 182PS turbocharged version of the 1.5-litre petrol unit and gets 'Agile Handling Assist' torque vectoring, variable gear ratio power steering and rather over-firm performance dampers, all to try and make it feel a little more dynamic.
We'd suggest you stick with one of the standard engines, probably the diesel, which remains one of the more engaging powerplants of its kind and is decently frugal, managing WLTP-rated readings of up to 56.6mpg on the combined cycle and 132g/km of CO2. With a black pump-fuelled HR-V, you can only have manual transmission; choose either of the petrol variants and you'll have the chance to search out a CVT auto. Whatever variant you choose, you should be extremely impressed by the refinement at speed, something Honda put a lot of effort into as part of the changes made to this revised model. The other thing we love about this car is its snikerty manual gear shift action; it makes cog-swapping such a pleasure. There's obviously no off road shenanigans on the menu here; with a front-driven-only chassis and just 170mms of ride height on offer, that would be unwise, though light field tracks and muddy carparks ought to be well within this Honda's remit.
Overall
There are so many small SUVs now on sale that you wonder whether any of them really offer anything different. Refreshingly, this HR-V does. It's a touch more spacious than other cars in this class from the 2019 to 2021 era, with superior practicality you can really make the most of thanks to the brilliantly flexible 'Magic Seat' system that offers MPV-style interior flexibility. Alongside sophisticated design and strong standards of safety, this set-up aims to justify premium pricing and if for you it does, then there's plenty else to like about this Honda. In this improved form, the MK2 versions of this car looks a little more distinctive and the cabin's certainly smarter. Plus on the move, refinement was significantly improved.
And in summary? Well overall, we rate this MK2 HR-V, a crossover which will appeal to those in search of the cleverest and most versatile car of this kind from this period. High fashion's all very well, but its charms tend to fade. We think that the appeal of this Honda is less likely to.