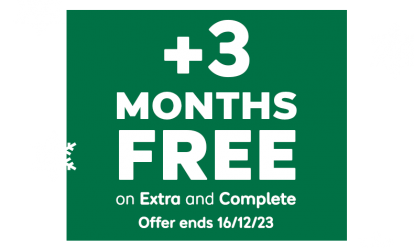 With 12 months of cover, new customers get an extra 3 months for free*.
*Added after 12 months, excludes Basic cover. New customers only. Ends 16/12/23, 7am.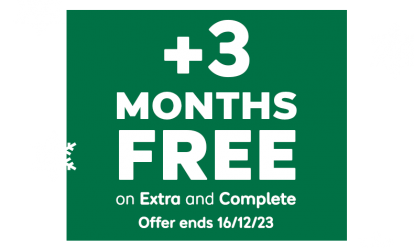 BY ANDY ENRIGHT
Introduction
Hyundai may have been the last of the three major Korean manufacturers to launch a mini-MPV but the Matrix is certainly the pick of the bunch, offering a more stylish and modern alternative to the Kia Carens and the Daewoo Tacuma at reasonable prices. Here was a compact people carrier with distinctive looks and a range of decent engines including a novel three-cylinder diesel. Despite its attractions, the Matrix has been a modest seller, many new buyers apparently prepared to spend a little extra for an entry-level Citroen Xsara Picasso or Vauxhall Zafira. Used buyers will realise that this spells potential bargains and the Matrix looks a sound bet for those looking for a keenly priced, contemporarily styled vehicle with plenty of life left in it.
Models
Models Covered:
(5 dr mini-MPV 1.6, 1.8 petrol 1.5 diesel [GSi, CDX])
History
The history of the Matrix is brief. Three models were launched in October 2001, the 1.6-litre 16v GSi, the 1.8 16v CDX and the 1.5TD GSi diesel. Production issues meant that the diesel models arrived a couple of months after the petrol cars.
What You Get
It's a distinctive effort, the Pininfarina-designed Matrix. That rather odd window line is a novelty and tends to divide opinion amongst those who sample it, ranging from the derogatory "It looks like it's suffered some structural subsidence" to the complimentary "Neat - a wild west saloon." It certainly makes an interesting visual hook, something that will make the Matrix easily identifiable in a crop of lookalike egg-shaped rivals.
The front end is somewhat anonymous, looking all-too similar to a Premacy, a Mitsubishi Space Star or any other Far Eastern mini-MPV that drifts aimlessly to mind. The rear is far sharper, with some neatly bevelled planes that catch the light in interesting ways and would look great with a mica 'flip' paint job.
Inside, the Matrix continues the slightly left-field styling theme with centrally mounted instruments which, although angled toward the driver, require some effort to read quickly and the overall feel is of a number of good ideas stunted due to cost considerations. Nevertheless, the Matrix features a befuddling array of storage boxes, cubbies, shelves and pockets to the extent that finding a casually secreted key/card/Ginster's Buffet Bar can be the work of several minutes.
Unlike many of the more smugly self-congratulatory offerings in the mini-MPV sector, the Matrix only boasts five seats, but this in itself is no great drawback. The rear seats slide and with a 60/40 split can be folded double. Unfortunately they can't be removed, which limits the Matrix's ultimate carrying capacity, but even with the seats in place, you'll get more useable boot space than you'll probably need. Although it looks tiny outside, with its diminutive wheels and miniaturised detailing, the Matrix is, in fact, bigger than a Renault Scenic inside. With a 2600mmm wheelbase and a width of 1740mm it 's one of the biggest cars in the class. Break out the tape measure and you'll find your eyes aren't deceiving you. The Matrix is just 4025mm long, which makes it a good 11 cm shorter than a Scenic and over a foot shorter than a Zafira.
What You Pay
Please fill in the form here for an exact up-to-date information.
What to Look For
Few significant problems have been reported so far. The throttle sensors have been troublesome, resulting in the engine 'racing' when at idle and exterior paintwork isn't the most hard wearing. The interior trim is of far better quality than previous Hyundais although the sliver painted plastics aren't the moist durable. Few owners are fans of the standard Kumho tyres, being rather noisy in the dry and none too grippy in the wet.
Replacement Parts
(approx based on a 2001Matrix 1.8 CDX) A clutch assembly will be around £140. A starter motor will be about £125. Brake pads front and rear are about £45 and £40 per pair respectively. A replacement headlamp is close to £145.
On the Road
The driving position is good, and the wheel is pleasantly upright, unlike in many small MPVs which make steering feel like opening a lock gate. Likewise the driving position is pleasantly relaxed, and the pedals are well spaced. The windscreen pillars don't contain any airbags and, as a consequence, are relatively slim, such that you'll probably be more likely to avoid an accident on a bend or roundabout in the first instance. Should you need to stop, the brakes are well up to the task, although they require quite a stomp to get maximum effect.
Three engines are on offer, a 106bhp 1.6-litre unit that would have difficulty pulling an amorous shihtzu off your leg plus a 132bhp 1.8 that's infinitely preferable. A 75bhp 1.5-litre diesel is also available should you want superior fuel economy. The manual gearbox offered requires a firm hand, and while neither engine is particularly unobtrusive, the 1.8 at least can turn in some reasonable performance figures, reaching 60mph in around 11 seconds before throwing in the towel at around 112mph. Both engines return good fuel figures, the 1.6-litre unit averaging 35.3mpg whilst the 1.8 ekes an impressive 33.2 miles out of every gallon.
Being based on the Elantra platform, the Matrix rides well and makes all sorts of sense in town, as the turning circle is almost comically tiny and the steering is light and direct. It may lack feedback, but if you want a driver's car for the family, you'll need to fork out a heck of a lot more to get behind the wheel of a low mileage Honda Stream.
Overall
A used Hyundai Matrix makes a lot of sense if you want a low-mileage, modern mini-MPV that doesn't look as if you've set out your stall in the bargain basement. With neat styling and reasonable versatility, the Matrix has a fair bit going for it. Other rivals possess cleverer multi-passenger seating systems and others are better to drive, but at this price point no other used mini-MPV gets near the Matrix as an ownership proposition.