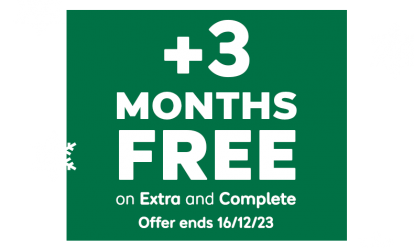 With 12 months of cover, new customers get an extra 3 months for free*.
*Added after 12 months, excludes Basic cover. New customers only. Ends 16/12/23, 7am.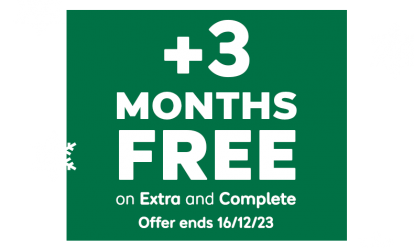 By Andy Enright
Introduction
Scan the list of Mercedes-Benz models and you see some surefire classics. The C-Class, E-Class and S-Class saloons obviously, and the SL and SLK sports convertibles. Then there are the ones just bubbling under that are nevertheless laden with talent, into which bracket you could probably put the M-Class SUV, the CLS four-door coupe and the A-class and CLA-class twins. You could probably make the case for a couple more categories before you arrived at what could best be described as Miscellaneous Curiosities, into which you'd place GLs, Vianos and this car, the R-Class. The car we look at here is one of the late shape facelifted models that Mercedes took a good look at in 2011. Can one of these later R-Class variants represent a decent buy second time round? Read on to find out.
Models
5dr estate (3.0 diesel [R 300 CDI BlueEFFICIENCY, R 350 CDI L])
History
The R-Class is a car that the market never really understood or took to. On paper there was not a lot wrong with it. It was a sports tourer with the option of rear or all-wheel drive, standard or long-wheelbase bodies and a decent selection of engines. First arriving in 2007, it was almost instantly overlooked in favour of more traditional estates and SUVs. The fact that the standard-length body was cramped in the back and the long-wheelbase car looked ungainly probably did for the R-Class' chances; that and the fact that it was expensive and heavy so fuel economy was never quite as impressive as it should have been.
Undeterred, Mercedes took the axe to the range in 2011, culling it down to just two models while tweaking the styling. Its horizontally structured bonnet offered a more harmonious frontal appearance and the front wings, radiator grille, headlamps and bumpers were all redesigned. Trendy LED daytime running lights were added into the bi-xenon headlamp units. The car was finally discontinued early in 2014.
What You Get
Even the most loyal advocates of the original version of this car would have to concede that its rather awkward front end styling didn't exactly help its sales prospects. If that put you off this car in the past, then you might like the slicker exterior detailing of this facelifted car. Where this model really scores is inside. It's very comfortable, at least if you've gone for the long wheelbase R350 CDI version, a design bigger than a huge Mercedes S-Class luxury saloon. If that really pricks your green conscience, then you can order an R-Class in standard wheelbase R300 CDI form but it's still around 5 metres in length. Anyway, to do so misses the opportunity to turn the third row of seats into everyday usable adult berths rather than occasional kiddie seats.
Mind you, it's one thing making a car big: quite another to make it as versatile as this one. Around 64% of its body length is available to occupants, with up to 1027mm of rear headroom, giving a sense of airiness to the cabin that Executive estates and luxury 4x4s simply can't match. Doors bigger than those of Mercedes' Maybach limousine open to reveal a level of practicality that would shame some large MPVs. The three-person bench in the middle row sits a decent 920mm ahead of the twin seats behind and since it slides back and forward, you can extend that gap further to 990mm if someone particularly long-legged has been confined to the very back.
Access to the third row is a bit awkward unless the middle seat is pushed well forward but you quickly get used to it. More of an issue is that fact that with seven on board, the high floor necessitated by the 4WD mechanicals means that there's just 266-litres of luggage space, so you'll be limited to a couple of big bags - though there is a bit of extra space to conceal valuables under the boot floor. Of course, if your focus is on packages rather than people, you can quickly create removal van levels of space. The two rearmost rows of seats fold flat into the floor enabling a massive 2,385-litre load capacity spread across a vast 2286mm-long loading platform. Try finding an estate car that can match that. Even the biggest one we can think of - Mercedes' E-Class Estate - has only 1910-litres.
What You Pay
Please fill in the form here for an exact up-to-date information.
What to Look For
Insist on a full Mercedes dealer service history, especially for the most recent models whose lengthy warranty - effectively for the life of the car - is dependent on proper servicing by an authorised agent. Check that all the accessories work and watch out for cosmetic damage which can be expensive to correct. These are popular family cars, so check for wear and tear in the rear. Also look for the usual signs of wheel kerbing and poorly repaired accident damage.
Replacement Parts
(approx. based on R350 CDI model) Allow around £90 for a set of front brake pads and £75 for the rear and about £375 (excluding catalyst) for a factory exhaust system. A radiator is about £245 whilst a starter motor can be up to £250. A new alternator would be in the region of £500.
On the Road
Any car weighing as much as 2175kgs needs a powerful torquey diesel engine. The original model's 3.0-litre common rail V6 wasn't a bad unit, but it still struggled to get this leviathan from rest to sixty in under ten seconds and overtaking manoevres had to be planned with reasonable care. The 2011 model year improvements saw this unit's output upped by nearly 20% to a gutsy 265bhp and with torque up as well to an enormous 650Nm, pulling power was no longer in short supply. The 7G-TRONIC automatic transmission was also improved and made more responsive in the 2011 model year updates. Stick the steering column-mounted selector for it into 'Drive' and a rapid getaway will find you demolishing the rest to sixty sprint in a fraction over 7.5s, despite the fact that the long wheelbase R350 CDI variant in question must carry around a weighty 4MATIC 4WD system. This wasn't the only version of the improved R-Class that was made available to UK buyers. In a half-hearted attempt to better satisfy the green lobby, there was also a slightly shorter standard wheelbase 2WD R300 CDI BlueEFFICIENCY model in which the same engine developed 190bhp, though this variant was rightfully cold-shouldered by British buyers.
Around town, driving the R350 L will take a little adjustment. Something this big is never going to ideally suit an urban setting and this design's coupe-like curves, though pleasing to the eye, don't allow for quite as much glass area as you'd get in something boxier. Parking takes a bit of practice given a vehicle width of nearly 2-metres and side as well as rear parking sensors would help. There's a smallish rear window, thick rear D-pillars and all those rear head restraints can rather obscure your view too. Plus the front end is almost completely invisible from the driver's seat. Apparently, some of the German designers wanted to mount a three-pointed star on the bonnet as a sight line and that would have helped. For all that, you do quickly adjust: this isn't a bad choice for a bigger family on the school run.
And around the bends? Well, if liberal use of the term 'sports tourer' throughout Mercedes' original marketing leads you to expect handling akin to something comparably priced like a plusher BMW 5 Series Touring or Audi A6 Avant, then you're setting your sights a little high. Still, despite this car's substantial size and weight, it can be threaded remarkably quickly along a twisting secondary road, though the Stuttgart engineers have pretty much had to throw the kitchen sink at the chassis in order to achieve that. Sophisticated gadgetry includes air suspension for the rear wheels, advanced ESP stability control and, if you go for the R350 CDI variant, a clever 4ETS traction control system, plus the reassurance of permanent 4MATIC 4WD. Look for cars with the Airmatic all-round air suspension which comes with an Adaptive Damping System which has a tauter 'Sport' setting for country roads and on the highway, can automatically lower the suspension by 20 millimetres at high speeds to reduce wind resistance. At the opposite extreme, it can also increase the ride height by 80mm for tackling rough roads. But not rough terrain. It's no SUV.
Overall
The Mercedes-Benz R-Class certainly has exclusivity on its side. At the time of writing this, a search of used facelifted cars in the UK has turned up just twelve examples, all long wheelbase R350 CDI versions. But while it was an unmitigated flop from new, a used R350 CDI now suddenly looks an interesting alternative to many new diesel seven-seaters. True, bargain hunters might like to wait a year or two until the depreciation curve on these improved post-2011 model year models flattens out nicely, but they'll be buying an awful lot of car for their money. The R-Class might be the Mercedes that time forgot, but keep it in mind if you're looking for a classier way to cart the family around.