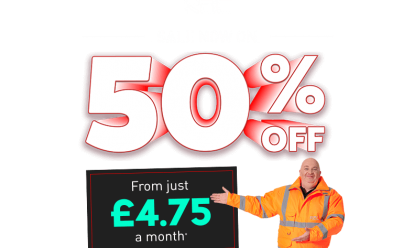 Get covered in our half price Breakdown Cover sale from just £4.75 a month.* We're the UK's best breakdown provider as voted by Auto Express drivers 2021.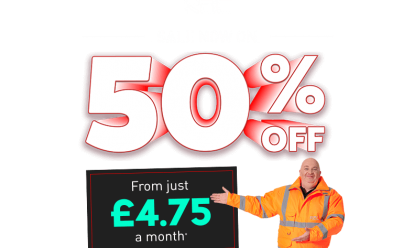 By Jonathan Crouch
Introduction
The second generation version of Hyundai's i20 was usefully improved in mid-2018 in this facelifted form. No longer merely a budget choice, it in this guise had the quality, the efficiency, the technology and the looks to square up against the supermini class leaders. Plus it was backed by one of the best after-sales packages anywhere in the car industry - and pricing didn't get too ambitious. But does this 2018-2020-era i20 make sense as a used buy? That's what we're here to find out..
Models
3/5dr hatchback (1.0, 1.2, 1.0 T-GDi petrol)
History
We're used to hearing success stories from Hyundai, but in recent years, there's one important market segment this Korean company has found something of a struggle: that for superminis. Quite simply, it's never really built one that could go head to head with the class best. That though, was exactly the aim with this car, the second generation i20, launched in 2015 but at its best in this 2018-2020-era facelifted guise.
As its name suggests, the i20 slots neatly in between Hyundai's i10 citycar and i30 family hatchback, both impressive but sometimes rather forgotten contenders in their respective sectors. You could make the same observation about this i20, for apart from a brief sales spurt following an original launch in 2009 that was boosted by interest generated by the government's short-lived Scrappage Scheme, it had become a rather forgotten choice in the supermini sector before the arrival of this higher quality MK2 model in early 2015. This was a car intended to move this Korean brand's presence in the supermini segment up a gear.
To an extent it did just that, adding usefully to the i20's sales performance in our market; over 125,000 first and second generation versions of this car had been sold in this country by 2018. But by this point, the supermini competition had got a whole lot tougher, with all-new models from big brands like Ford, Volkswagen, Nissan, SEAT and Citroen shaking up the supermini segment. 2018 also saw an all-new version of this Hyundai's direct cousin, the Kia Rio, and it was natural that as part of the mid-term MK2 model i20 updates, some of that Rio's more recent technology should have been carried forward into this car.
Much of that was to do with improvements when it came to media connectivity and safety provision - but there was more to it than that. The three cylinder 1.0 T-GDi turbo petrol engine that prior to 2018 was only latterly a fundamental part of the original MK2 i20 model's line-up became well established in this facelifted version and could be ordered with the brand's latest 7-speed dual clutch auto transmission. For both three and five-door variants, there was also a smarter exterior look that visually brought this car into line with some of Hyundai's other recent models. The three-door version only lasted until mid-2019: from then on, it was five doors-only. This facelifted MK2 i20 sold until late 2020 when an all-new third generation model was launched.
What You Get
The Korean brand calls the design of this car 'a study in elegant simplicity'. We're not sure we'd call it that but there's no doubt that the lightly updated looks of this revised second generation i20 did give the car a bit more personality. Most original buyers chose the volume-selling five-door version, but to start with in the 2018 and 2019 period, Hyundai also continued to offer a three-door model that got a bolder rear wheel arch design and a very slick rear C-pillar, smart touches that created quite a desirable shape. The 'cascading'-style front grille was the key visual update over the original version of this MK2 i20 design, bringing the look of this car into line with the company's other recent models. Whilst building this in, the stylists also took the opportunity to smarten the front bumper and re-style the front fog lamps.
Far fewer changes were made to this facelifted MK2 model inside, the major difference being the standardisation of infotainment touchscreen technology - a 7-inch colour 'Display Audio' centre-dash display. Air conditioning was fitted as standard across the range too - it's climate controlled on plusher models - and the seat fabrics were upgraded. Getting comfortable is easy - there's plenty of seat adjustment. All-round visibility is very good, helped by slim windscreen pillars, which give you a wide view ahead when negotiating roundabouts and junctions. Plus most models got rear parking sensors too.
On the back seat, you'll find that this Hyundai has as much rear space for legs and knees as you could reasonably expect in this class. Headroom isn't quite so noteworthy, thanks to that tapering rear roof line, but the notably wide exterior width of 1,734mm means that it's more realistic to take a trio of passengers in the back than it would normally be in a car of this class. Lift the boot hatch and you're greeted with one of the most accommodating luggage areas in the segment, 326-litres in size in the five-door variant or 311-litres in the three-door model.
What You Pay
Please contact us for an exact up-to-date valuation.
What to Look For
We came across lots of satisfied i20 customers in our owners' survey but inevitably, there were a few who had issues with this MK2 model, most citing non-engine electrics as the issue. In one instance, an owner reported that the battery kept going flat when the car was left for a few days. Another buyer had problems engaging reverse gear. More seriously, in one case, one of the bolts on the engine mounting sheared, stranding the driver. All in all, we came across a number of reported electrical faults, so check out the car you're looking at in this regard. In one case, the fuse on the audio system blew. Otherwise, it's just the usual things. Look out for scratched alloys, check the rear of the interior for signs of child damage and insist on a fully-stamped-up service history. Other than that, it's a clean bill of health. Hyundai's brilliant five-year warranty arrangement means that these vehicles very rarely fall into premature neglect.
Replacement Parts
(approx prices, based on a 2018 i20 1.0 T-GDi ex VAT) Hyundai spares prices have gained an enviable reputation for good value, and replacement parts for the i20 are no exception. Front brake pads are between £34-£43 for cheap brands. Rear brake pads are between £19-£61. Front brake discs start in the £72 to £100 bracket. Rear brake discs start in the £40 to £73 bracket. Air filters sit in the £11-£18 bracket. Oil filters cost between £4 and £10 depending on brand. A wiper blade set is around £7. A water pump is around £52. A thermostat is around £16-£27. A tail lamp is in the £81-£97 bracket.
On The Road
On the Road
This improved MK2 model i20 doesn't prioritise rewarding driving dynamics because most of its likely buyers don't. Hyundai claimed to have tweaked the steering for a bit more feel with this revised car but it still feels rather vague. Which is a pity because if there was a little more response from the helm, you might characterise this i20 as being quite an agile little thing, thanks mainly to the 81% improvement in torsional rigidity that came with this second generation design. But it never set out to be a Fiesta or an Ibiza in this regard, the Korean maker's priorities being based around more relevant day to day driving attributes. You feel some of these in town, where the light steering becomes a boon, facilitating a tight 10.2m turning circle. It's just one of the things that makes this Hyundai easy to position on the road and super-easy to park.
You'll want to know about engines. With this revised model, most original buyers basically selected between just two units, both petrol-powered. First up was the brand's older-tech normally aspirated 1.2-litre MPi 'Kappa'-series four cylinder unit, in this form developing 84PS. We'd council you to try very hard though, to stretch to the alternative turbocharged three cylinder 1.0 T-GDi petrol engine. It has quite a narrow power band but feels infinitely more willing through the ratios of the five-speed manual gearbox; a 7DCT automatic transmission was available as an option. There was also a 120PS version of this turbo engine, which came only with a 6-speed manual. Another advantage that the T-GDi powerplant holds over the alternative MPi unit lies in its greater efficiency. The NEDC figures at launch saw the 100PS engine return 56.5mpg on the combined cycle and 114g/km of CO2 in manual five-door form, which at the time was very class-competitive.
Overall
One statistic tells you a lot about this i20: 88% of existing owners buy another, a figure almost double that of typical rivals in this segment. Evidently then, people like it once they've tried it. You can see why. Certainly it's hard to think of many superminis from the 2018-2020 era that would be easier to live with than this one. Few others are more practical or better built and though pricing had crept up a bit by this period, this car still remains reasonably affordable to buy. To these sensible virtues, this improved second generation model added a sleeker shape and most of the hi-tech features you'd now expect from a modern contender in this class.
Of course, it isn't perfect. The base 1.2-litre MPi petrol powerplant isn't as efficient as it could be. And whatever engine you choose, there's nothing particularly interesting about the driving experience this car has to offer. The value proposition doesn't initially seem that eye-catching either - until you take into account that even affordable versions of this i20 include as standard infotainment features and camera-driven safety kit that rival models usually restrict to their priciest variants. In summary, it all adds up to a pretty complete package. In our experience, there aren't too many other cars in this class from this period that make more sense when you add together all the really important attributes that families look for in a supermini in this segment. And these are, after all, times that, more than ever, call for sensible decisions. Like purchase of an i20? If you're target market for this car, you might well think so.